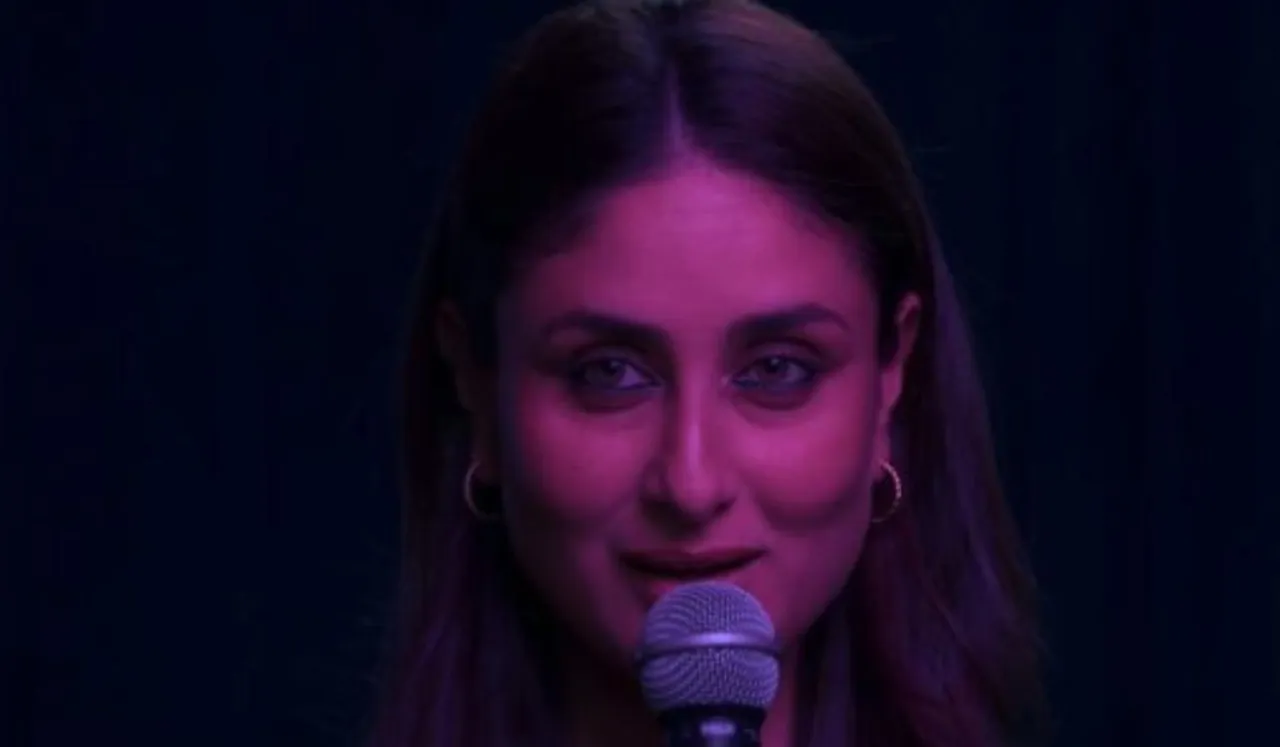 What should I call this thrilling movie? Jaane Jaan, Kahaani 3.0, Badla 2, or perhaps it's the latest chapter of Blind? I've watched all four of these intense murder mysteries. So, I was expecting a lead character as compelling as Vidya Balan's Bidya, as thrilling as Taapsee Pannu's Naina, or as enigmatic as Sonam Kapoor's Gia. However, I was pleasantly surprised by Kareena Kapoor's portrayal of the mysterious and captivating Maya/Sonia.
The Plot:
In this exciting story, inspired by a Japanese novel, we meet Maya D'Souza (Kareena Kapoor Khan). She lives in the peaceful town of Kalimpong in West Bengal with her daughter Tara (Naisha Khanna) and runs a cafe.
But one night, a shocking murder shakes up the town. The mystery of who died, who did it, who helped, and who will uncover the truth is at the heart of the story. Sujoy Ghosh, known for creating suspenseful tales, guides us through a thrilling journey filled with unexpected twists and turns.
In the world of Ghosh's films, female characters often shine with unshakable confidence and fierce spirit. Kapoor, in her role as Sonia/Maya, embodies these qualities brilliantly.
Sonia starts her journey as an ordinary girl who marries a police officer after falling in love with him, but only to be heartlessly sold to a dance bar in pursuit of money. Fifteen years later, Sonia has transformed into Maya, carrying within her a complex mix of hatred, fear, and courage. She now has a 12-year-old daughter to protect.
While the movie spans over two hours, there are only a few flashbacks to shed light on Maya's background and backstory, which might make it challenging for the audience to connect with her character. However, Kapoor manages to bridge this gap with her expressive performance.
The Idea
The film portrays the idea that when a woman is in love with a man, she may appear fragile, but when her love is for her child, she becomes an unstoppable force, fearless and resolute. As Sonia evolves into a mother, she discovers newfound strength. This strength empowers her to break free from her oppressive past, leave her abusive husband, and embark on a journey to rebuild her life, not just for herself but also for her daughter.
Maya, in her determined pursuit, stands as a shining example of this maternal courage, ceaselessly working to shape a brighter future for both herself and her daughter.
The Execution and The Drawback
Yet, in the film, Maya's courage and resilience take a backseat as she doesn't seize the reins of the game like Bidya Bakshi or Naina Sethi, nor does she exhibit the same assertive prowess as Gia Singh. Unfortunately, Ghosh crafted a character in this film who primarily follows the instructions and strategies of a man to protect herself and her daughter and to navigate the challenges. The character appears to be in a vulnerable position, seeking assistance from a man whose motives for helping her remain shrouded in mystery. This remains the sole disappointment in an otherwise compelling narrative.
The Performances
Remember Kareena Kapoor's iconic "bubbly girl" role as Geet? Well, there's more to her than meets the eye! The director cleverly tapped into her talent to showcase a range of emotions, from intense and worried to emotionally charged, all delivered with unshakable confidence and a fierce spirit. 
What's even more captivating is when you pair her with the formidable talents of Vijay Varma and Jaideep Ahlawat. Kapoor not only held her own but also lit up the screen alongside these two powerhouses. Together, this dynamic trio carried the movie on their capable shoulders.
Views expressed by the author are their own
---
Suggested Reading: Kaala Paani: Netflix Locks Release Date For Mona Singh's Survival Drama