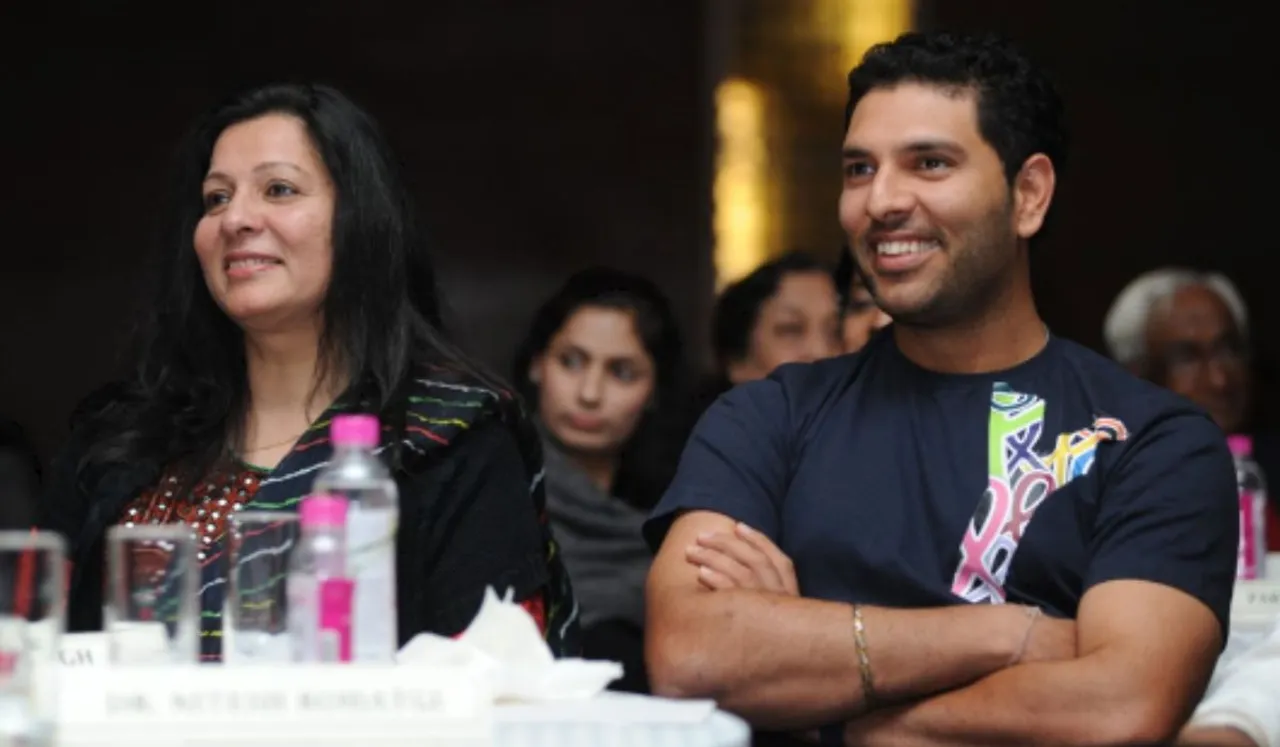 A woman caretaker working at former Indian cricketer Yuvraj Singh's brother's house was arrested by the Gurugram police on Tuesday for allegedly trying to extort money from Yuvraj Singh's mother, Shabnam Singh.
The caretaker allegedly threatened the former cricketer's family, which would implicate them in a false case. According to the complaint filed by Shabnam Singh, the family had hired Hema Kaushik in 2022 to take care of Yuvraj Singh's brother Zorawar Singh, who had been suffering from depression.
However, the family fired Hema Kaushik after 20 days after she was reportedly "not being professional," according to the former cricketer's mother, Shabnam Singh.
She claimed that Hema Kaushik has been calling and sending WhatsApp messages since May, threatening to defame the family by implicating them in false cases. Further, she demanded  40 Lakhs from them.
Yuvraj Singh Family Caretaker Arrested
Based on the complaint, the Gurugram police nabbed the accused woman while she was accepting Rs. 5 lakh from Shabnam Singh.
Deputy Commissioner of Police (East), Nitish Aggarwal, told the PTI that the investigation was ongoing and the accused was currently being questioned.
Tiger Shroff's Mother Duped Rs. 58 Lakhs
In May 2023, Bollywood actor Tiger Shroff's mother, Ayesha Shroff, was allegedly duped of Rs. 58.53 lakhs by a staff she had hired to work at her son's firm.
The actor's mother had filed a complaint at the Santa Cruz police station against kickboxing association fighter Alan Fernandes, who was appointed as the Director of Operations in Tiger Shroff's MMA Matrix Company. The firm provides martial arts training, and Ayesha Shroff was in charge of the administration.
According to an official quoting the FIR, Fernandes was hired in 2018, and over a period of time, he had been allegedly collecting money to organise eleven tournaments in India and abroad through the firm. However, he had Rs. 58.53 lakh deposited in his personal account.
Ayesha Shroff filed a complaint on May 3, following which criminal charges such as cheating, criminal breach of trust, and other relevant offences were filed against Fernandes.
---
Suggested Reading: From Athiya-KL Rahul to Anushka-Virat: Here Are Famous Indian Cricket Couples