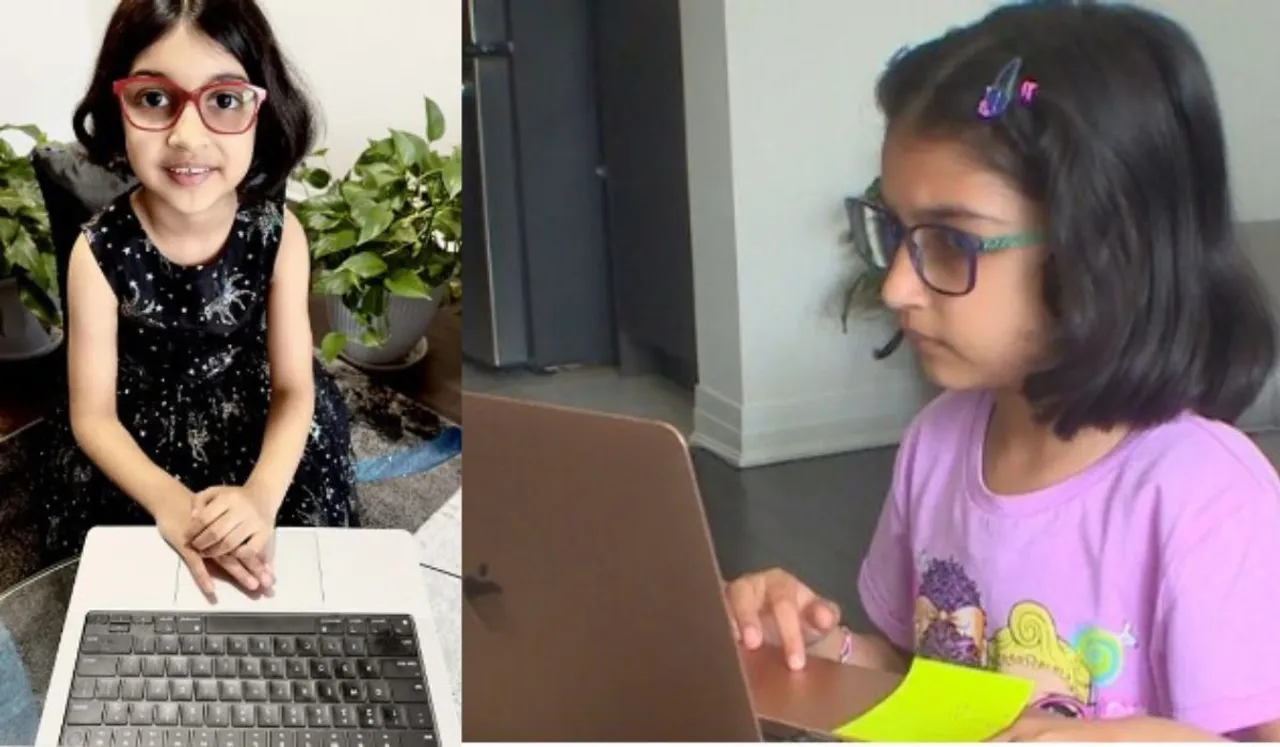 A six-year-old girl has been recognised by the Guinness Book of World Records (GWR) as the world's youngest videogame developer. Simar Khurana was 6 years and 335 days old when she built her first videogame.
The child prodigy is a resident of Ontario, Canada. She started learning coding and went to classes three days a week. Coders around the world were shocked to discover her age, as it was surprising to find such a young child acing in the world of computer programming.
Youngest Game Developer In The World
Her father, Paras Khurana, knew she was talented, so he had been searching for a good teacher and finally found one to help her learn coding. Speaking to the Guinness World Record, Khurana said that Simar learned math on her own by watching videos on YouTube. She was able to solve Class 3 math when she was in kindergarten.
He added that she would always be making crafts and games out of everything, sometimes even out of waste paper. He shared that he felt she would naturally excel at coding because she had an ideal combination of skills. So he got her to try a demo coding class and found that she loved it and aced it.
Simar said she wants to be a game developer when she grows up, but she already is one!https://t.co/3trT67IQba

— Guinness World Records (@GWR) September 5, 2023
Simar's first videogame which made the world record was called "Healthy Food Challenge." She came up with the idea for the game after a doctor told her to stop eating junk food.
Talking to the Guinness World Record, Simar shared that since the doctor told her to eat healthy, she decided to make a game about healthy food and junk food. She also added that she wanted to help children learn the difference between healthy and junk food and why they shouldn't be consuming large quantities of junk food.
Simar said she loves mathematics and coding. She aspires to become a game developer when she grows older.
She expressed her happiness at being featured in the Guinness World Record and didn't say no to the possibility of attempting to create more records in the future.
---
Suggested Reading: Meet Nandini Agarwal, 19, World's Youngest Female Chartered Accountant