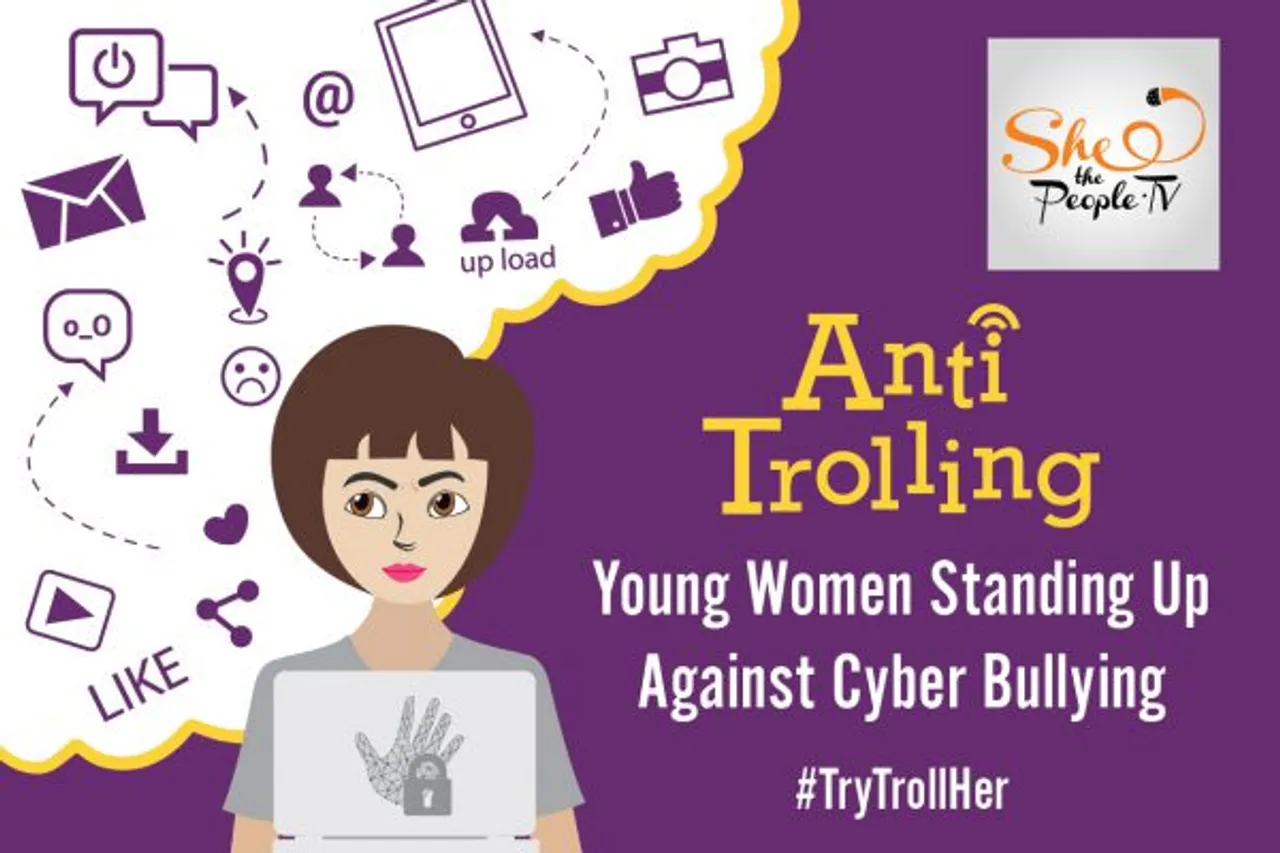 February is SheThePeople.TV's anti-trolling campaign. We are so tired of cyber bullies trying to have their say. But with every bully is a strong woman who fights back. Cyber-bullying is especially rampant amongst the young population. Sometimes it gets so bad that it leads teens to commit suicide, as was the case with the Florida teen this month. Cyber-bullying is amongst young people is only on the rise.
Read other stories in #TryTrollHer here
Here is our list of young women who aren't afraid to speak up against cyber-bullying.
Trisha Prabhu
First up is Trisha Prabhu, a 17 year old social entrepreneur and inventor of the patented ReThink Technology. She is just a high school student in Naperville, Illinois and has already given a Ted Talk, met President Obama, won awards at MIT and was the global finals at the Google Science Fair. Her invention, detects and stops cyberbullying at the source. She started it because in 2013, she read a news story about the suicide of a 12-year-old girl from Florida who had been repeatedly cyber-bullied by her classmates.
Taruna Aswani
The 26-year-old wasn't afraid to fight against her cyber bully who threatened her with private pictures and videos. Taruna bravely stood up to him, by making her plight public on social media via a Facebook post. She mentioned that the person blackmailing her had hacked into her google cloud.
She wrote: As embarrassing as the videos may be (they were sent to my boyfriend at the time) I choose to stand up to this man. Instead of cowering down to his requests. 
Aly Raisman
The Olympic gymnast has taken a powerful stand against cyber bullying. She has spoke about how she was bullied herself and put out a series of Instagram videos where she speaks on the issue. She spoke about how she was bullied about her body so much that she stopped wearing tank-tops. "Every single person has feelings. I also wanted to remind you guys that every single person in the world is going through something. You might not think that they are or you might not realize it, but always remember that every person is struggling with something."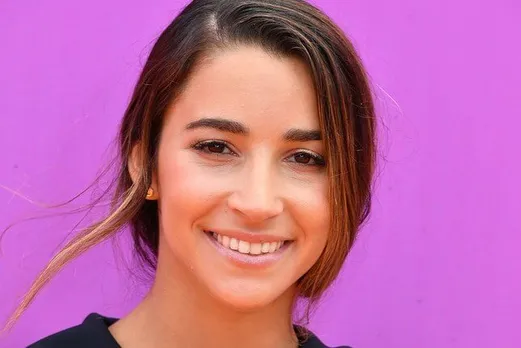 Six time Olympic media winner in gymnastics who alleged she was abused by Team USA doctor. Source: Glamour
Madison Beer
The 18-year-old singer spoke out about how often she is bullied. "I wake up and have been told to kill myself like thirty times already; it's crazy!" she said.  But she says that despite people telling her to let it go and move, she wants to reserve the right to stick up for herself.
"I always say when someone says something negative about me, it's really saying something negative about them. If you want to stand up for yourself, then go ahead!"
https://www.youtube.com/watch?time_continue=2&v=TN4P8eZXlWM
Natalie Hampton
This teen at 17, channeled her experiences as a victim of bullying to develop Sit With Us, a social media app that helps teens find someone to sit with in their high school cafeteria. The app has more than 100,000 users.
Also Read: How To Increase Internet Safety Awareness Among Youngsters