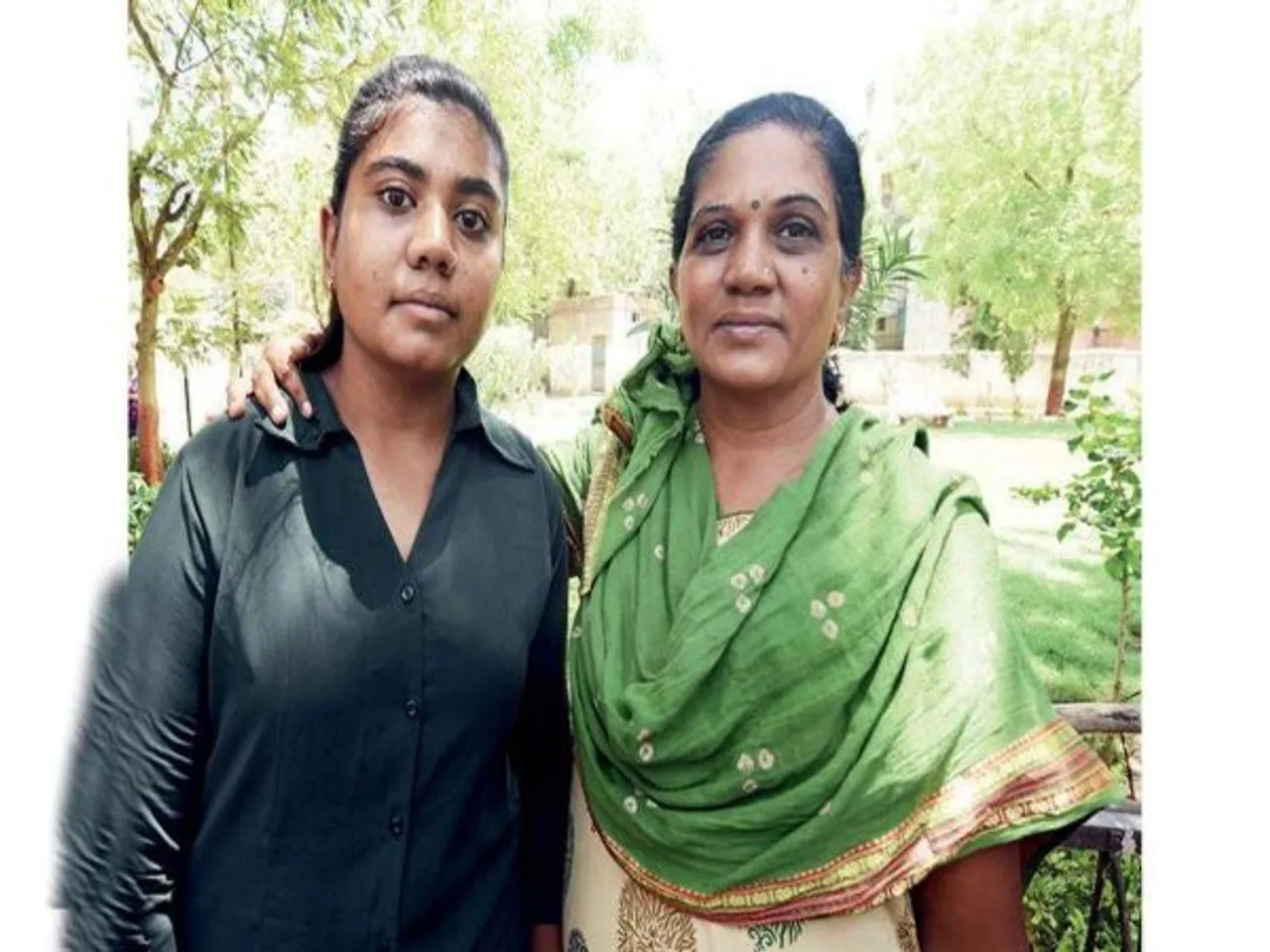 Yashvi Sonara is from Ahmedabad; her father is in Central Reserve Police Force. With only three weeks left for the 10th boards exams, she heard about the Pulwama attack which had taken place in Jammu and Kashmir. On February 14, everything came to a standstill. She did not know if her father was safe or not, and as any child would be, she feared for her father's life.
Yashvi Sonara's father Dahya Sonara was part of the CRPF force in Pulwama, her father was in the CRPF convoy which was attacked that day.
"I was shaken and simply couldn't focus on anything that day, till I spoke to my father and found out that he was at the camp in Pulwama and safe," said Yashvi.
She had jumped in delight on Tuesday as soon as she found out that she had topped her school exams. Sonara had  secured 87% in her board examinations.
The last few days were difficult for her. She talked about this as well. She said:
"Even after I spoke with my father and was assured he was safe, I was nervous because of the escalating tensions along the border. It was difficult to focus on my studies but my mother was a pillar of support. As and when possible, I would call my father to inquire about his wellbeing."
This 15-year-old later added that she was very thankful that her father was safe when her 10th board exams had begun. The results of her board exams has left her father delighted. Talking about this she said:
"When I told my dad about my results, he was thrilled everything finally, everything fell into place. I now plan to opt for the science stream and choose the PCM (Physics, Chemistry, Maths) group, as I want to be a civil engineer."
She is an inspiration for all of us, as despite her not knowing whether her father is safe or not, she was able to give her exams and come out shining. One must surely give credit to her mother for being an amazing support system who pushed her daughter to do well in her exams, despite the tensions around. We wish her all the best!
Read also - These Brave Women Cops From Srinagar Were Witness To Pulwama
Image credit: TOI
Kavya Shah is an intern at SheThePeople.Tv