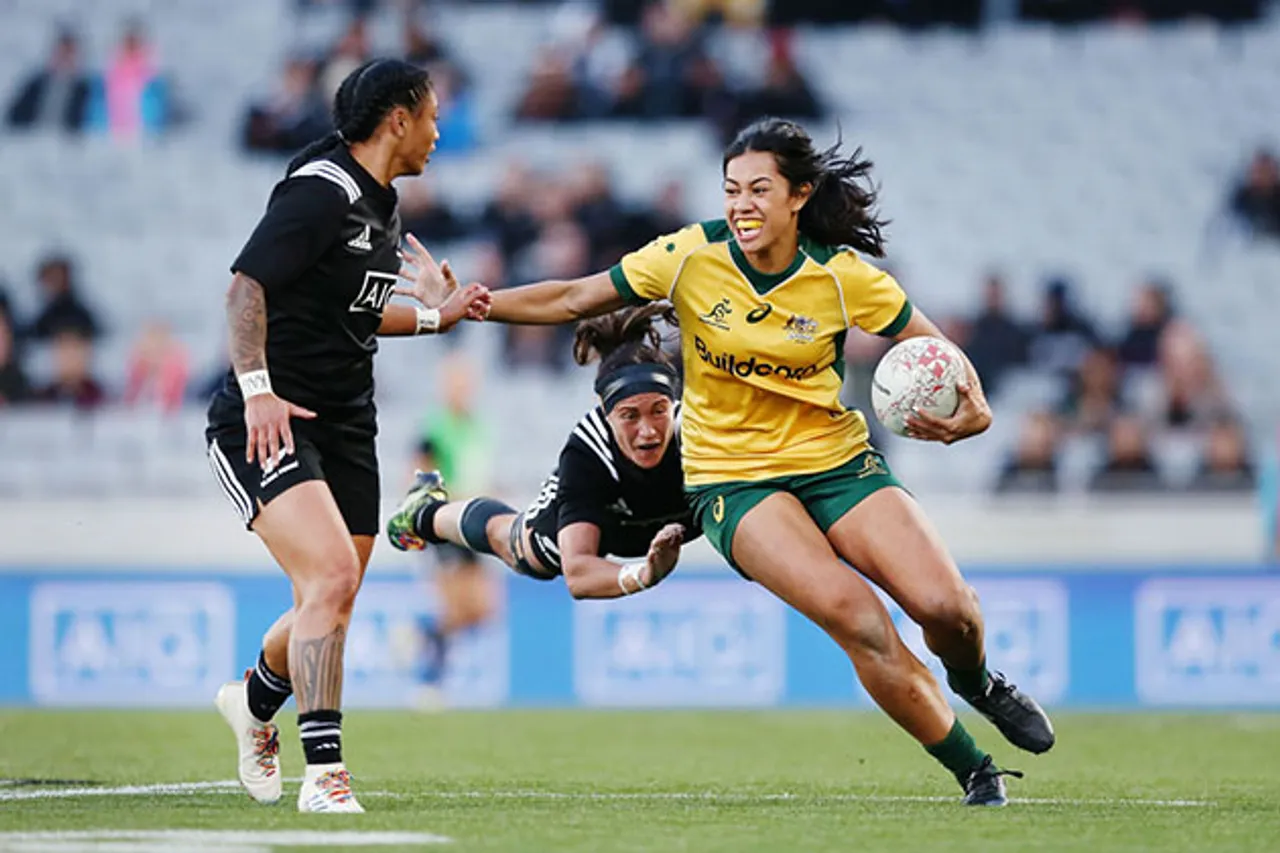 In its new guidelines, World Rugby has recommended that transgender women should not be allowed to participate in elite and international women's rugby stating safety reasons. The sport's global governing body made these statements on Friday amid a heated debate on the issue of sports leagues and LGBT+ communities.
Further, the new guidelines supported this recommendation and says that naturally acquired physical benefits that trans women receive by going through male puberty and the safety concerns for other female players made trans women ineligible for competition, as reported by Reuters.
Also Read: Laxmmi Bomb Objectifies Transgender People For Cheap Thrills: Trailer Review
However, transgender men are allowed to compete against other men.
"Given the best available evidence for the effects of testosterone reduction on these physical attributes for transgender women, it was concluded that safety and fairness cannot presently be assured for women competing against transwomen in contact rugby," World Rugby said.
They further added, "As a result, the new guidelines do not recommend that transwomen play women's contact rugby on safety grounds at the elite and international level of the game where size, strength, power, and speed are crucial for both risk and performance but do not preclude national unions from flexibility in their application of the guidelines at the community level of the game. Transmen are permitted to participate in men's contact rugby, " quoted by Telegraph.
This inclusion of transwomen in elite sports has led to several debates on inclusivity. The supporters of the World Rugby statement argue that even after transition trans women athletes have an unfair advantage, they have better muscle density, bone strength, and lung capacity.
The advocates of transgender rights argue that the exclusion of transwomen from sports only increases the stigma that is present around them.
U.S. trans rugby player Grace McKenzie said World Rugby had adopted a transphobic policy "lacking supporting evidence and rooted in poor science". She added, "This … calls into question their guiding principles of diversity and inclusion, and puts them behind all other international governing sports bodies in creating a welcoming environment for their athletes."
Also Read: Supreme Court To Hear Transgender Woman's Plea Against Job Denial By Air India
Nancy Kelley, the chief executive of LGBT rights said that any such policy must be based on "robust, relevant evidence" and that there is still a lot to learn about the effects of transition on sporting performances.  She further added that "We are deeply disappointed by World Rugby's decision to move ahead with their proposal to stop most trans women from playing in competitions they govern."
Image Credits: rugbyworld.com