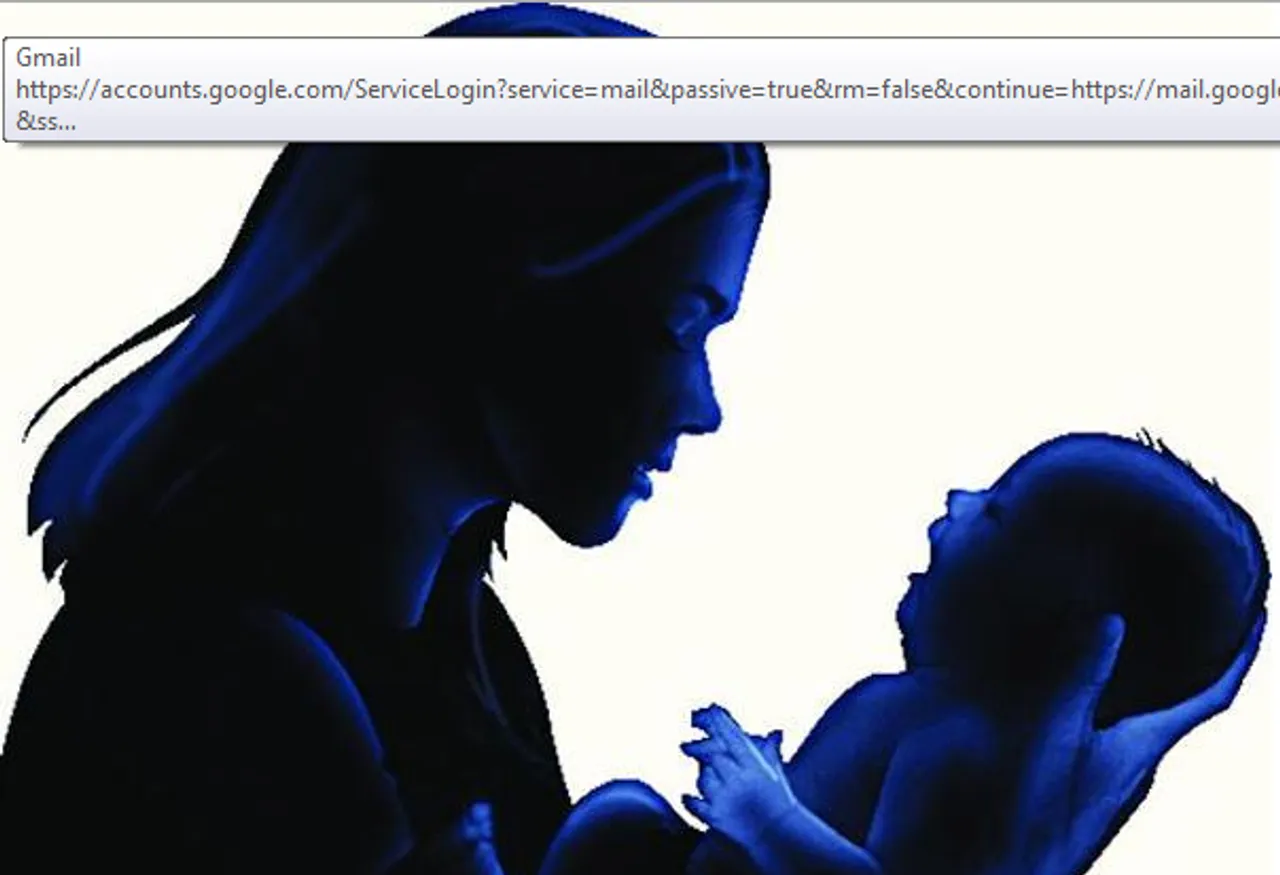 Swati Chitalker is like any other Indian working mother, trying to balance work and home life. But a photo posted by her on a social media website has caught the attention of a lot people. This bank employee was recently forced to take her ill son to her office, and he lay asleep on the floor behind her desk, while she finished her work. All this because  her job gave her no benefits and the urgency of work gave her no space to call for a holiday.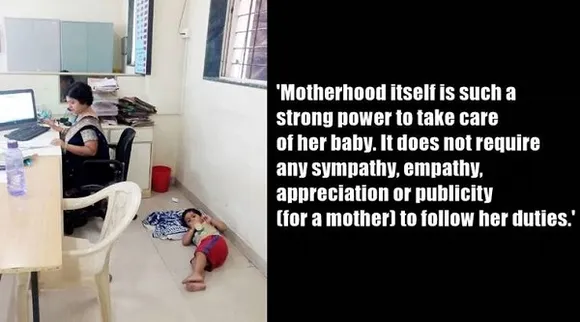 Swati Chitleker's fb post photo( Picture Credit: Indian express)
Also read: The Maternity Benefit (Amendment) Bill, 2016: What's good, what's not?
Swati then wrote: "It's not a baby on a floor, its my heart on the floor. He was fully fevered not ready to stay with any body. As half day is over I couldn't take leave in between and a urgent release of loan was there, but I could manage to mind my both the duties. Just want to convey the message to ministers who sleeps in assembly".
Swati's post on Facebook instantly became a symbol of misery and tough choices that working women are made to face on a daily basis. The main motto behind her post on social media site was to target the politicians who sleep in the assemblies without work and lead a comfortable life.
Also read: Only 2 weeks off post delivery? Yahoo CEO Marissa Mayer faces the heat
Swati is synonymous of all those women who chose work over children, her situation is representative of the bad working environment, ethics and rules of our working system which gives little allowance to working mothers, even when there is a situation where they need to take care of their children. Swati was forced into a corner, and she resolved the situation as she knew best, by making sure her son was beside her so she could attend to him, even as she worked.  Food for thought for Companies with working mothers.
What do you think about this? Do share your views in the comments section below.
Feature Image Credit: Economic Times