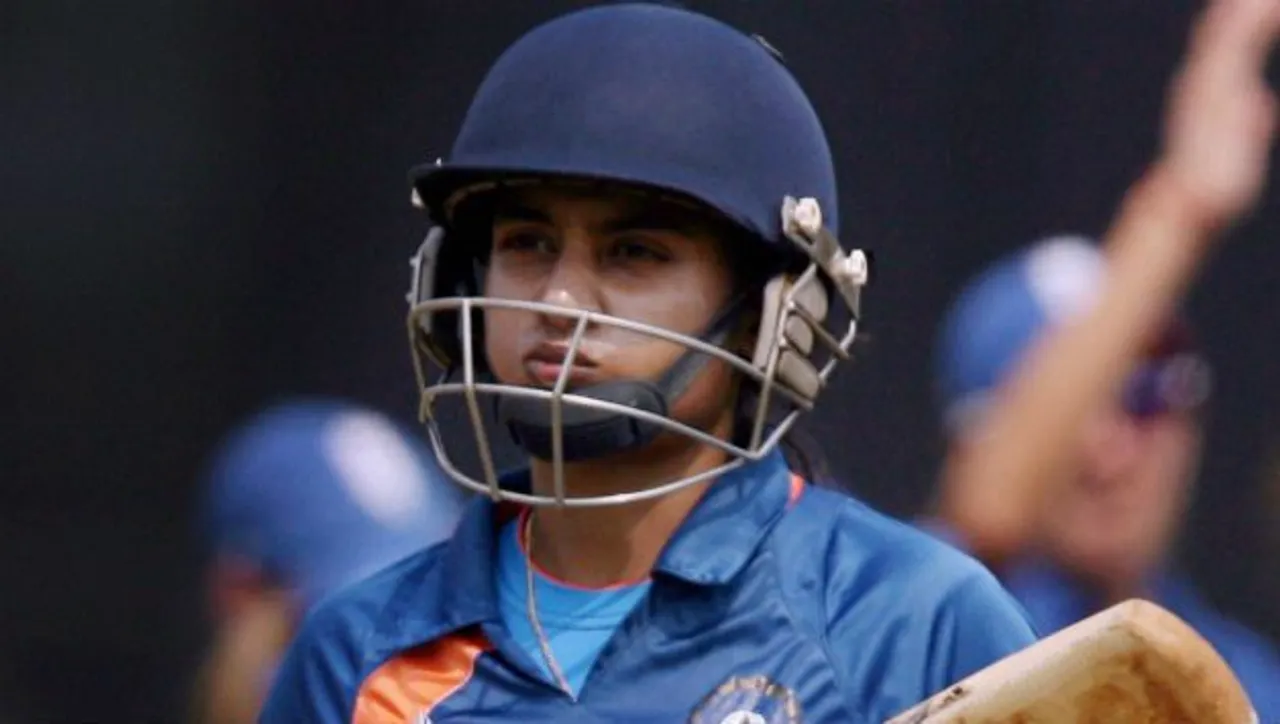 Does the ICC take its sportswomen seriously? While we are all following the ongoing Women's Asia Cup T20 in Malaysia, what we tend to ignore is that the deep-rooted prize money disparity between male and female cricketers. In the latest development, India's star players Mithali Raj and Harmanpreet Kaur were recently awarded prize money for their match performance.
What caught our attention most was Raj's prize money, which was a meagre $250 for being the player of the match
In their opening game against Malaysia, Indian women's cricket team skipper and former captain Mithali Raj scored an unbeaten 97, which led her team to emerge victorious. Despite the remarkable winning streak, Raj lost the battle off field when she was handed out a prize money as low as US $250 (approximately Rs 16,778) compared to her male counterparts.
READ: No Coverage For India Vs. SA; Apathy Towards Women's Cricket Continues
She was named player-of-the-match in the first game of the tournament. Harmanpreet Kaur earned the place in the second game, but was treated the same.
This glaring disparity between women and men cricketers did not go well with netizens and they started criticising the International Cricket Council (ICC).
India got a headstart at the tournament by winning the first game by 142 runs after bowling out Malaysia for 27 runs. The batswoman -- Mithali Raj – became a powerful sporting icon after making her presence felt in the 2017 Women's World Cup in England. Raj has been the backbone of Indian women's cricket since her debut in June 1999. She led the team to two World Cup finals and her batting performance has been India's best till date.
Raj also holds the records of highest run-getter in women's ODIs. Arguably, she has put Indian women's cricket at the centrestage. Incidentally, with her 192nd appearance, Raj also registered 50 ODI matches against England. Earlier this year, she became the topmost woman cricketer in the world to play the highest number of matches. Raj has played 192 matches till now. She made it to the number one spot after going past former England captain Charlotte Edwards' tally of 191 matches.
India will face off Sri Lanka in their fourth game on June 7. The nation is also waiting for the big game against Pakistan which is slated to be played on June 9. The India vs Pakistan match will begin at 7 am.
The ongoing tournament gives the women's team a chance to showcase its skills. But how can we expect women to play on equal grounds when it promotes a disturbing pay disparity? And, don't even get started on gender-biased coverage!
Also Read: Need Women's Indian Premier League: Mithali Raj
Also Read:  At last, gender parity in daily allowances for women's and men's cricket teams