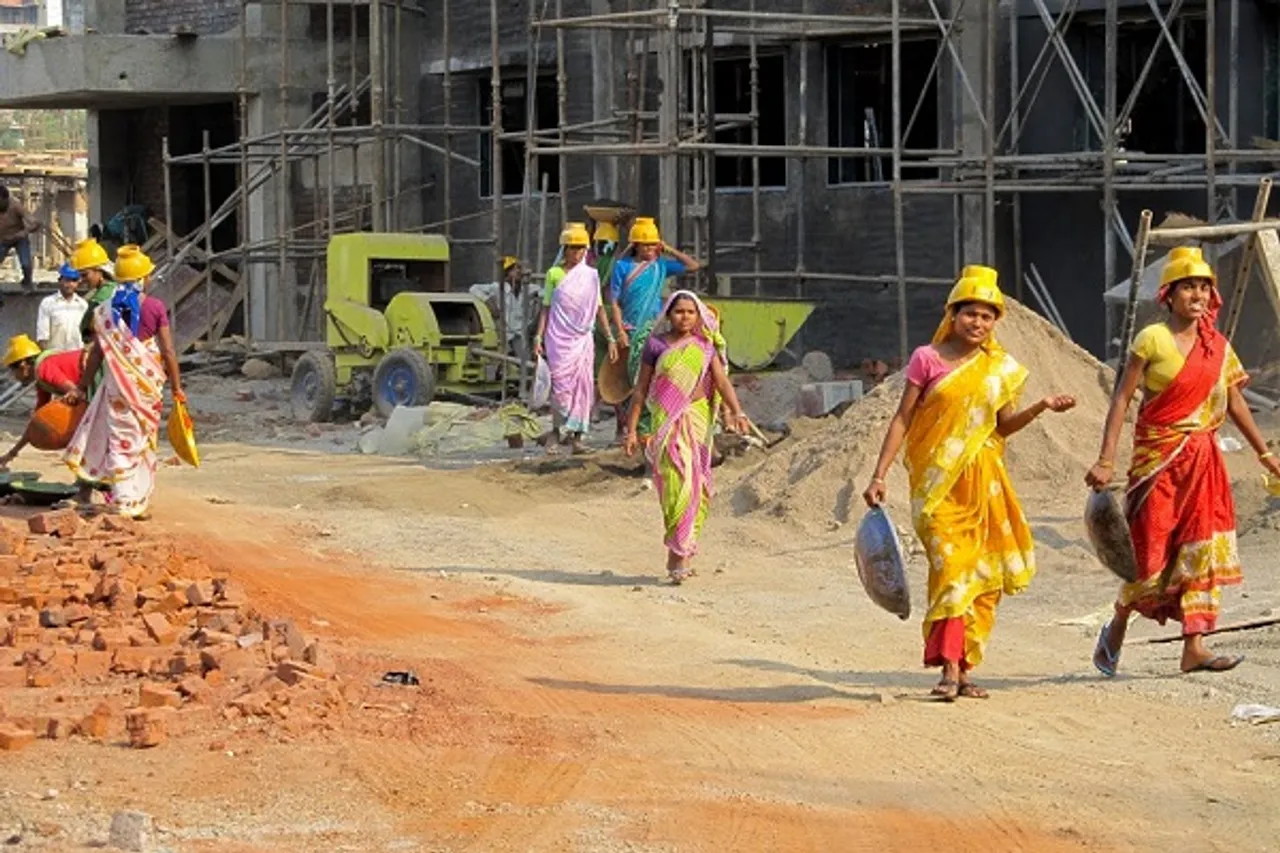 Masonry has been a patriarchal domain for decades now. But in a landmark move, 30 women have trained themselves in the work at the Centre of Science and Technology for Rural Development (Costford), Thrissur, to join the male fraternity. These women, belonging to Thrissur, are from the group Kudumbasree which helped them in acquiring the training to become the first women masons.
Earlier, women only helped as labourers in the job and were never allowed and given the mason's work, while men who joined as helpers are promoted to masonry as they become experts in the job.
The women were trained in masonry as part of a project drawn by an engineer where they made two toilets and one wall, said Costford program coordinator K K Soja to The New Indian Express.
"Noew, they are trained to calculate the measurements and dimensions of the construction according to the plan. They are trained to construct a building from basement to roof," she said.
ALSO READ: Meet the Indian women working at construction sites
She added, "They were selected by Kudumbasree from Madakkathara, Kaipamangalam and Kadappuram panchayats. Of them, 20 women are from Madakkathara and five each from Kaipamangalam and Kadappuram. We received 54 applications for the training programme. They were sensitised about the stress involved and many withdrew after understanding the nature of the work. We have selected women under the age of 50 years."
After the training, the women were comfortable to take on the work as masons after the training programme finished. A bunch of them had already worked on the construction site as labourers and a few had relatives who were masons who constantly encouraged them to learn the skill.
Soja mentioned that the panchayat is also highly supportive of women taking up this work. More construction work is taken up by the panchayat under the MNREGA scheme and so women will have more opportunity as masons.
Picture credit- The Better India