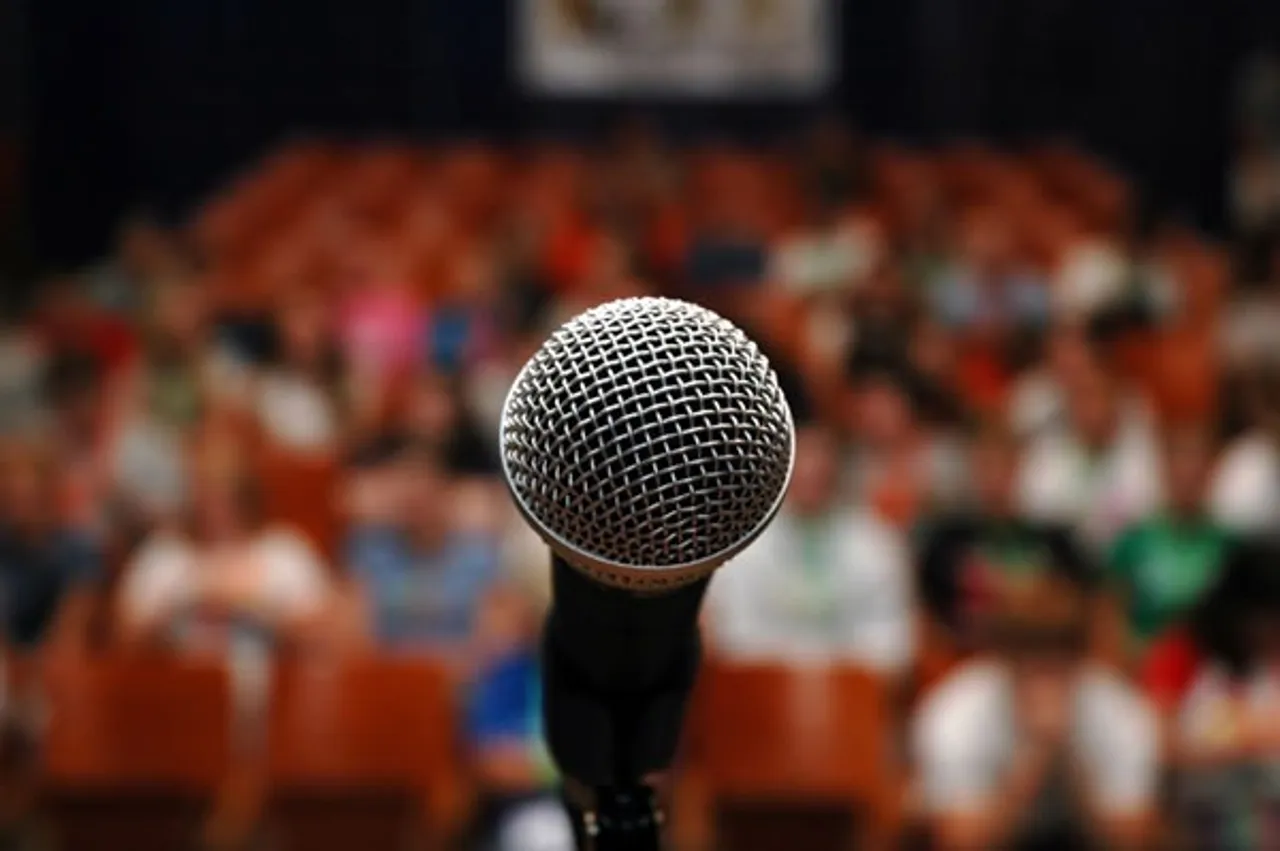 The #MeToo movement has taken the country by storm with women in Bollywood and Media paving the way, the South Indian film industry, a traditionally tight-lipped place, is also opening up. Several gutsy women from the Tamil and Malayalam film industries have broken their silences and spoken up against episodes of sexual misconducts they have faced at workplaces.
Gopi Sundar
On Tuesday, a Twitter handle 'India Protests' shared some messages from an anonymous female singer about her encounters with Gopi Sundar. Gopi is a popular music composer for Malayalam and Telugu Cinema.
So #TimesUp for Gopi Sundar or Gopi Sunder!!

The "big shot music director from the south" as the victim describes, against whom nobody dares to talk.

The victim has demanded anonymity. Why? Because our system doesn't have the guts to face the truth. #MeTooIndia #MeToo pic.twitter.com/NILAMhlmnf

— India Protests (@protestingindia) October 9, 2018
In her account, the singer reveals that the musician approached her for work in a film while she was still a teenager. However, Sundar diverted from the topic during the conversation and told the singer that he wanted to have a relationship with her.
In a separate occasion, Sundar told the victim that he was masturbating, and asked whether she watched adult movies. The victim wrote: "I didn't even know what is the meaning of masturbating then."
Vairamuthu
Journalist Sandhya Menon was the first one who shared an anonymous allegation about how Vairamuthu had assaulted a woman, who was just 18 and had gone to the poet to work. The anonymous post accuses the Tamil poet, author and lyricist Vairamuthu of harassing her. She revealed how lyricist had hugged her and kissed her and stated that she couldn't do much and ran away.
The survivor also revealed that his behaviour is an open secret in Tamil film industry. The only reason people stay quiet because the poet has strong political connections.
Singer Chinmayi Sripaada has now retweeted the post and also shared similar allegations against Vairamuthu. Further she has also come out in support of the anonymous survivor and even shared her sexual harassment incident with the lyricist.
I cannot stop shaking.

My Friend will remain anonymous.@vairamuthu

Why people cannot share at the risk of their careers.

And bloody hell #MeToo!! pic.twitter.com/REj1UcTxtL

— Chinmayi Sripaada (@Chinmayi) October 8, 2018
Year 2005/2006 maybe.
Veezhamattom. An album for Srilankan Tamizhs that I had sung in, as had Manikka Vinayagam sir.
I dont remember if it was a book or an album release or both now; the performances and launch happened in Switzerland in (Bern / Zurich maybe)

— Chinmayi Sripaada (@Chinmayi) October 9, 2018
Madhavan Mukesh
Tess Joseph, who is a casting director, in a Tweet came out with her #MeToo story. In three tweets, Tess spoke about her ordeal two decades ago.
Joseph recalls an incident almost two decades old. While working in the team making the television quiz show 'Kodeeshwaran' for which Mukesh was the host, the actor called her in her room multiple times and changed her room to be next to his.
Took 19 yrs but here is my story #MeTooIndia #TimesUp #Metoo https://t.co/8R5PXAlll6

— Tess Joseph (@Tesselmania) October 9, 2018
"I was the only woman in a crew of men. One night when the calls where never ending I stayed in my colleague room. And @LeMeridien Chennai you are the worst for being enablers when I asked you why my room floor was different so nonchalantly I was told Mr Kumar asked for it," Tess wrote.
The actor and CPI(M) MLA has responded saying that he cannot recall the incident or the woman who has levied the MeToo allegations.
Support From Within The Industry
Actors Varalaxmi Sarathkumar and Samantha Akkineni have expressed their support for the #MeToo movement gaining momentum in the Tamil and the Malayalam film industries. Also actor Siddharth has tweeted that since multiple women were speaking up against Vairamuthu their voices must be heard.
(1/2)I am so happy that more and more women are finding the strength to say #MeToo . Your bravery is commendable . I am sorry though that some people ,even other women themselves will shame and burden you with the question of proof and doubt. Just know that you are saving

— Samantha Akkineni (@Samanthaprabhu2) October 9, 2018
It's alarming to hear the number of #metoo stories.They say it's better late than never.Thank you to all the women that r being so strong to come out with their stories I stood up last year #metoo I urge every woman affected to stand up,we need to fight for our rights #TimesUp pic.twitter.com/5EgWmTTCxL

— varu sarathkumar (@varusarath) October 9, 2018
Multiple women are speaking out against Kavignar #Vairamuthu. Without judging anyone, they must be heard. When somebody of @Chinmayi's stature who has so much to lose, stands by the accusers, that's huge! There will be investigation. First step #ListenToTheAccuser #MeToo #Timesup

— Siddharth (@Actor_Siddharth) October 9, 2018
Leading up to The #MeToo Movement
Earlier in April this year actor and former TV journalist Sri Reddy went topless on camera to protest against the malicious practice of casting couch in the Telugu film industry. She took many established names from the industry who are guilty of this offence.
Back in June this year when Association of Malayalam Movie Artistes AMMA  finalised, its decision to take back actor Dileep. Actress Parvathy along with three other prominent members of the collective – Rima Kallingal, Remya Nambeeshan and director Geetu Mohandas resigned from it in protest.
Actor Dileep is undergoing a trial for allegedly planning the abduction of popular Malayalam actress Parvathy in February 2017.