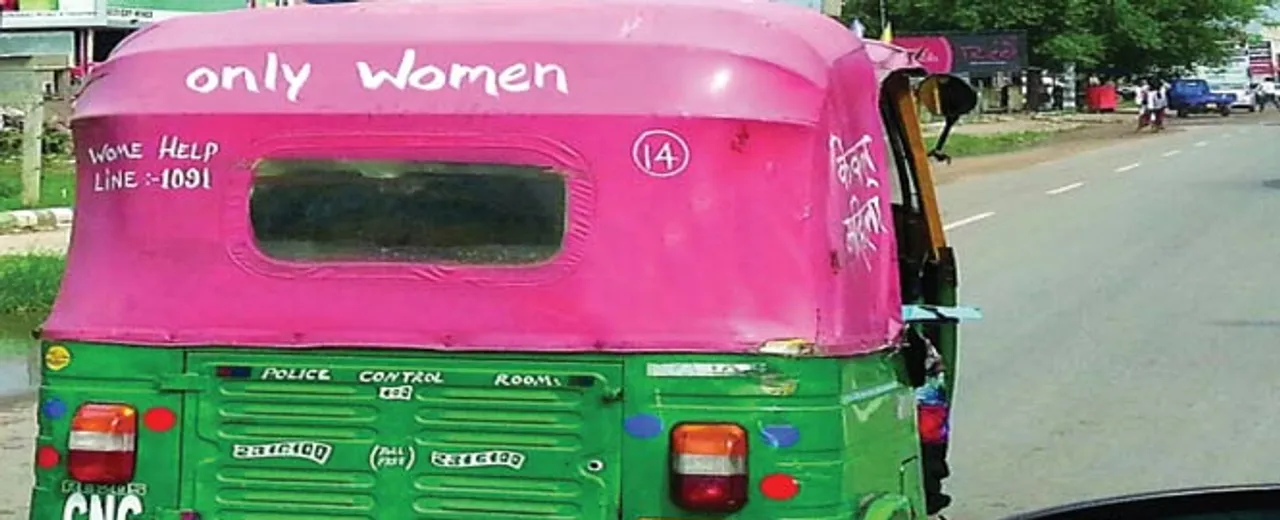 It's been six months since the Maharashtra government flagged off the scheme for women drivers wherein they can have auto permits under the 5% reservation scheme. However, the initiative hasn't been a roaring success, in fact far from it, if reports are to be believed.
You May Also like: Govt proposal to Ola and Uber: Train and hire more women drivers
The main issue seems to be that a large number of women who had applied online for the permits haven't actually purchased the vehicle. With the result, their permits stand to be cancelled unless they apply for an extension. President of Navi Mumbai Rickshaw Mahasangh said to TOI, "Around 30 of them who made a deposit of Rs 16,000 for procuring the permit want to cancel their permits and also seek a refund. Their permits lapse end of this month."
Also Read: Women-only-autos on priority list for new Gaziabad Police Chief
Vashi assistant RTO, D V Modak said, "Altogether only 18 women permit holders of the 79 permits who were allotted online to have started plying their vehicles. This works out to approximately 23%. The names of the permit holder will not get affected if they have not procured the permit documents, but those who have, the date of issue has a six month window period for purchasing the vehicle and an option for six month extension."
Also Read: She drives an auto, aims for the IAS: Yellamma from Bengaluru
There is another issue that has become a bone of contention. An order in June specified the colour orange for these vehicles that were to be driven by women, however, they did not restrict men from driving them. The colour restriction could be one of the reasons why more women have not come forward to purchase more vehicles, as they came on board but now most of them have found the new notification restrictive and want their deposit money to be refunded.
Sad state of affairs, considering that women would no doubt feel safer traveling by autos with women drivers.
Feature Image Credit: happykeys.com
Join Us on https://www.facebook.com/SheThePeoplePage
Follow Us on https://twitter.com/SheThePeopleTV