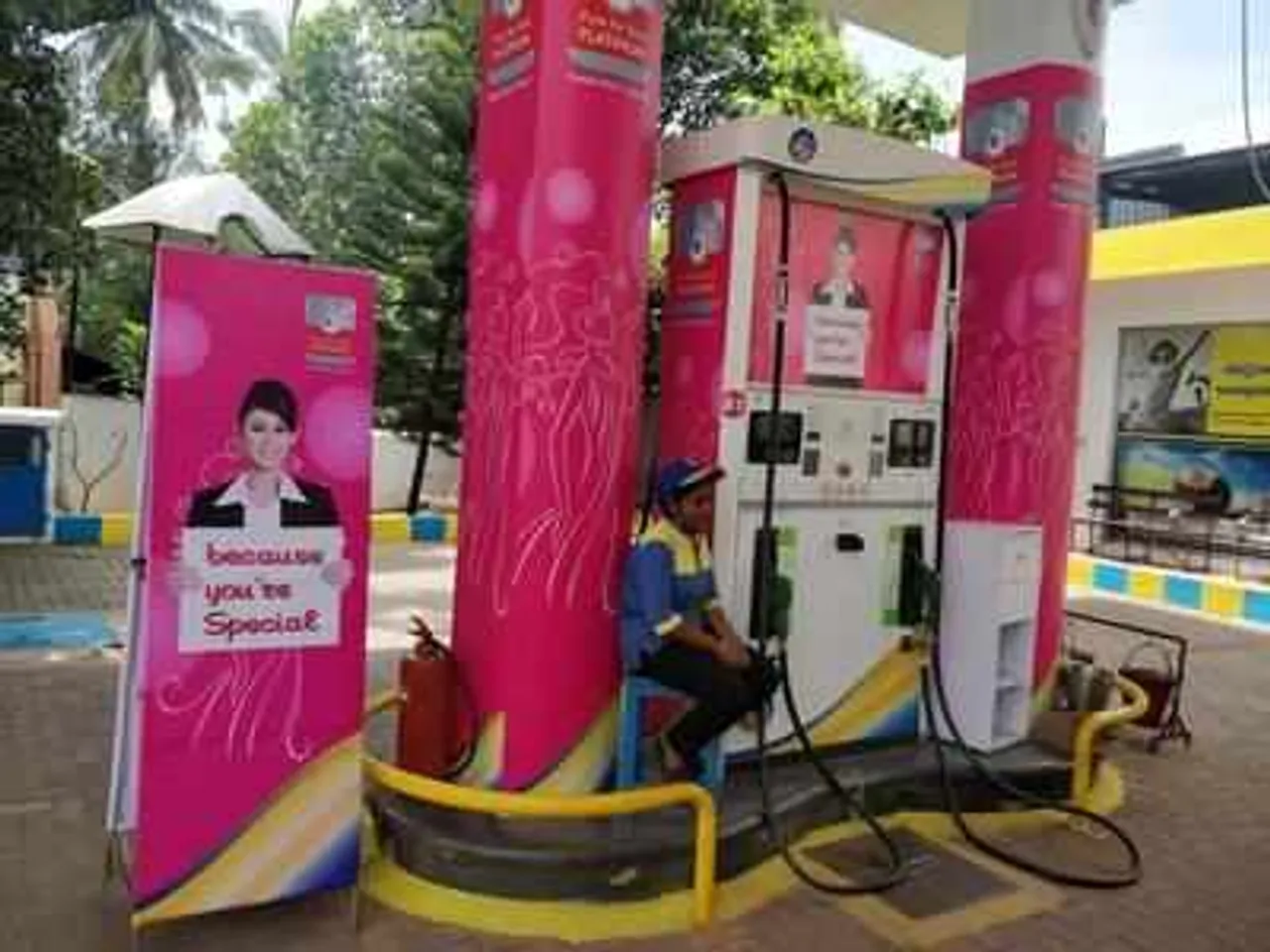 Bharat Petroleum Corporation Ltd has installed an exclusive all-woman pump at one of its outlets in Valencia, Mangaluru. The petrol giant welcomes women commuters to the first-of-its-kind pump with a caption on the board that says: 'Because you're special'. The pump was inaugurated on August 2.
"Our outlet has the credit of employing the most number of women employees at a fuel station in the city. Of over 5,000 customers were get every day, at least 2,000 are women. Taking note of it, BPCL decided to install this facility at our outlet," said Blany Lobo, manager, St Joseph's Service Station, Valencia, TOI reported.
READ: Sisters are doin' it for themselves: Meet India's all-woman crews
"Women staff are polite and soft-spoken and therefore liked a lot. They play a crucial role in ensuring smooth workflow through the day," Lobo said.
Lobo also spoke about their working hours. They work in two shifts-- 6 am to 2 pm and 8 am to 5 pm. "As per guidelines, women staff are supposed to be relieved from duty by 6 pm. At our station, women employees leave by 5 pm," Lobo added. After 5 pm, male employees take over. The forecourt supervisor guides male and female customers to separate pumps depending on the rush.
Also read: Kolkata jail to open coffee shop managed by women inmates
The company coloured the pump pink in order to separate them from the other general ones. The pink pump caters only to petrol vehicles and Lobo said this was deliberate. "A pump for diesel vehicles would mean staff would have to service commercial vehicles. As women staff and customers could feel uncomfortable there, we made the pink pump for petrol vehicles," Lobo said.
Feature Image Credit: TOI
Also read: Dear World Bank: What are 'suitable' job opportunities for women?