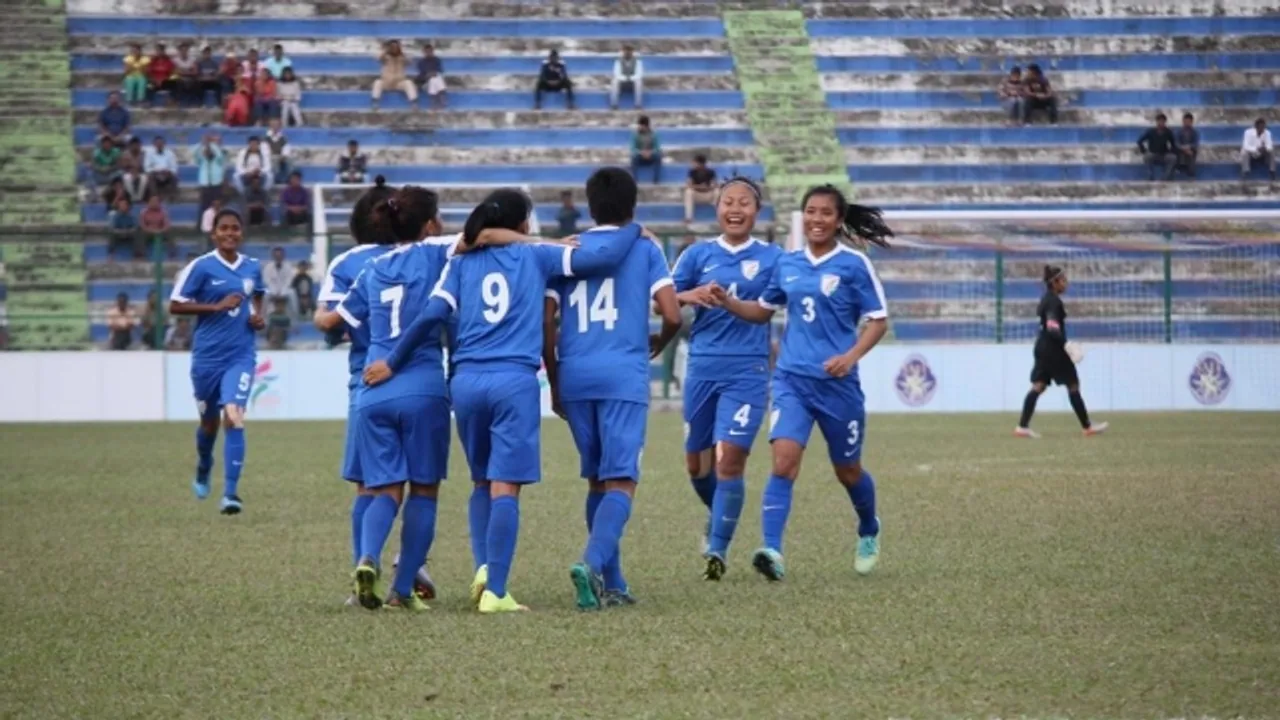 While the Indian women's football team is giving a stellar performance at the SAFF Championships, goalkeeper Aditi Chauhan has urged for "greater participation of the private sector" for Indian women footballers to play in facilitated spaces. She pointed out that the cultural shift is a great start and they are sure that in future, more things will fall in place.
"The AIFF (All India Football Federation) has put in a lot of effort towards developing women's football and it will be even better if the private sector also contribute a bit more," Aditi, who is currently goalkeeping in Siliguri in SAFF Championships, told PTI.
READ: Sport for Change: Footballer Soni Kumari is a star but she struggles for two meals a day
In case you didn't know, 24-year-old Aditi is the first Indian female footballer to play for a professional club in the United Kingdom in 2015. However, when her student visa expired in January, the young player had to head back to India.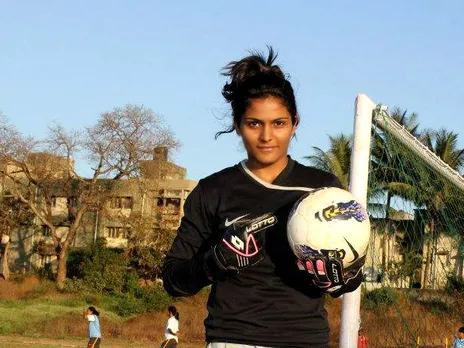 Aditi Chauhan (Pic credit: idiva.com)
But she did not let that disappointment spoil her upcoming career and made a stellar comeback in style to represent West Ham Ladies while she was studying at the Loubourough University. Through a part-time job, she got the offer and kept following her dream.
Also Read: Teen Footballer Writes Open Letter To Boys Her Age
"Over the years (women), football in India has grown, especially the SAFF tournament, which we have always won. Our dominance in South Asia shows that there is huge potential. Hopefully, we will keep getting better and play at the top level in Asia soon. Women's I-League is a step in the right direction," she added.
Aditi was recently introduced to women's I-League and, according to her, the main difference between England and India is - "The standard is quite high there and the most important thing is that the setup is very clear and structured. Lot of leagues are taking place and available for everyone – either as hobby or professionally throughout the year. That sort of culture is coming to India."
Optimistic Aditi also talked about women in sport, "We (women footballers) don't have a very long history in India. But a lot of things have changed for better, lot more girls have started playing the game, lot more opportunities are there now. That's a major boost for us." She further added, "Doing well in South Asia… that's always been there, there has to be a constant growth and I hope we will win the AFC qualifiers and keep up the momentum."
Also Read: Writer Netta Ahituv Talks About Israel's Media, Starting A Football Team
Other than playing in West Ham, Aditi is also looking forward to playing club football in India.
"Obviously, I believe that a girl has a lot of potential. They are very strong and focussed mentally and that helps them to do well. When it comes to sports, once we set our targets and believe in we can do, we achieve many things," Aditi rued.
Currently, India is ranked 54 in FIFA rankings and 12 in Asia. The goalkeeper is hopeful to play for India in the World Cup one day.
READ: Pak Women's Football Team Does The Coolest Mannequin Challenge
Feature Image Credit: dnaindia.com
Join Us on https://www.facebook.com/SheThePeoplePage
Follow Us on https://twitter.com/SheThePeopleTV