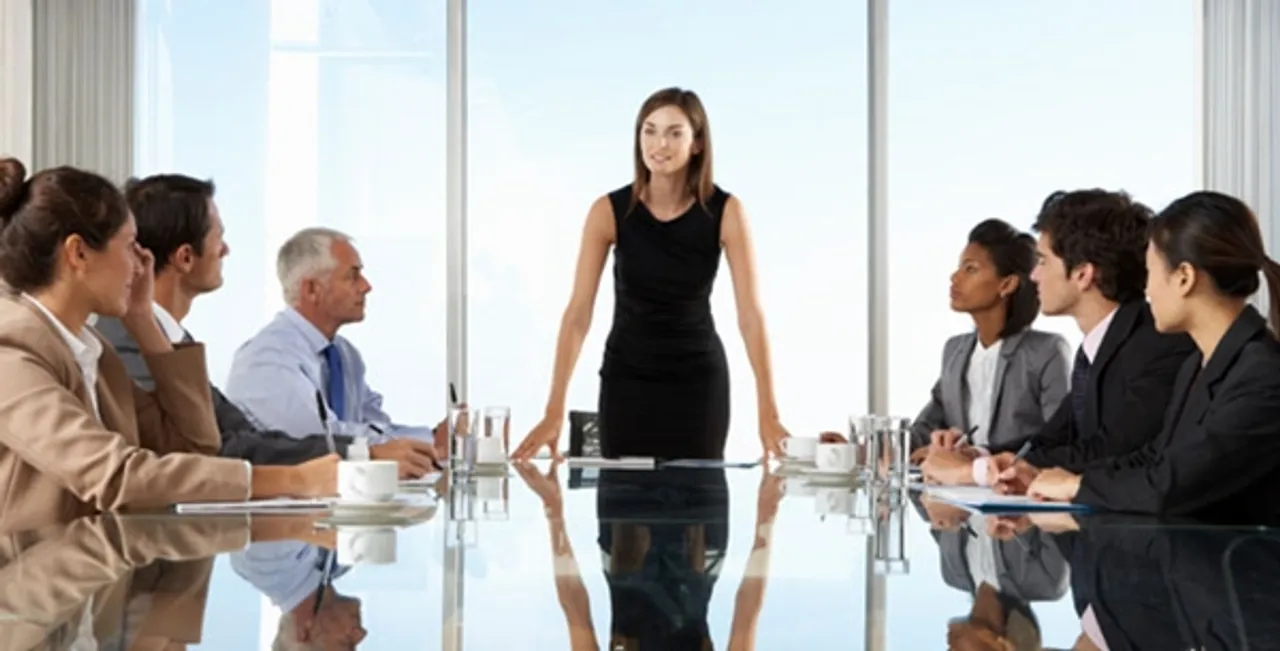 About 94 per cent of Fortune 1000 chief executive officers (CEOs) are men. This is not a number that the global community should be proud of, and this certainly isn't the kind of equality women are looking for. Women are asking for an equal opportunity to get to that space. Moving on, what is it that drives the 6 per cent women to climb up the corporate ladder and and lead their way to success? According to a study, women CEOs work harder and longer than their male counterparts, and their differential traits is what gets them to the top.
The landmark study by Korn Ferry, which included a four-month research, offers a perspective into how women CEOs function. The research involved 57 women CEOs from 41 Fortune 1000 companies and 16 large privately held companies. The Rockefeller Foundation supported this work by offering a grant as part of its "100x25" initiative. The initiative's goal is to support the hiring of 100 Fortune 500 women CEOs by 2025.
Here are the most prominent findings from the study:
More than 40 per cent of the CEOs started out with STEM degrees
The most standout trait found is that these women CEOs are always driven by challenge
Sense of purpose is another factor that drives women leaders. More than two-thirds of the women assessed said it's the sense of purpose which motivates them.
About a quarter of them said the achievement they are most proud of is creating a positive culture within the organisation.
The most important finding was that women CEOs highly value the contribution of others, and value team collaboration
Most women CEOs are slightly older than their male counterparts, because it takes them 30 per cent longer than men to reach the top position.
The women CEOs were an average of four years older than their male counterparts, and worked in a slightly greater number of roles, functions, companies, and industries.
The women who reach to the top, however, are most committed to making profound changes at their respective organisations.
Women CEOs' ranks are far below what they should be. Another discouraging factor is that change continues to come slowly
Differentiating traits sustained the women's success on the road to CEO.
Women CEOs scored significantly higher when it came to humility: the findings indicated to a consistent lack of self-promotion among women, and a tendency to share the credit, expressing higher appreciation for others
Two-thirds of the women expressed they never thought they could become CEO until someone encouraged them. The study shows how women always focus on hitting business targets and seeking new challenges rather than aiming for a personal career advancement.
So what aspects can help women leaders sustain their positions, and what factors can encourage younger women to pursue leadership roles?
Recently, a study had revealed that apart from structural exclusion, it's also women's self-doubt and underestimation of self-worth that prevents them from networking as effectively as men. This findings not only revealed a gender bias that's prevailing since ages, but also the system that's made women question their ability and understate themselves time and again. How can we dismantle this? Leaders at the workplace will have to shoulder the responsibility to shackle this system. Professional networks will have to motive women even more so they can scrutinise their positioning in building powerful social contacts.
Business leaders must reconsider the structure of employment and working conditions, assessing its strengths and weaknesses in terms of diversity. Weaknesses will help identify in which part of the business gender imbalances lie and at what levels. They should then use feedback from employees and calculate data to exactly pinpoint the specific level at which progression slows down or stops for women. Another requirement is for leaders to ensure already existing committees and support systems and work ethically and diligently towards gender equality.
In a conversation with SheThePeople, renowned economist and leader Dr Shamika Ravi suggested that it's equality in opportunity which is much more important than equality in outcome. "It is crucial for young girls to see female mentors," she said, adding that the female labour force "remains an under-exploited potential in our country" and this is where work has to begin.
A number of policy changes and initiatives can also drive change and help women overcome the barriers and take up leadership roles.
And like Ginni Rometty - IBM Chairman and CEO - says, "One of the most important things for any leader is to never let anyone else define who you are. You define who you are. I never think of myself as being a woman CEO of this company. I think of myself as a steward of a great institution."
Also Read: Barriers Women Face In Climbing Career Ladder & Ways To Break Them