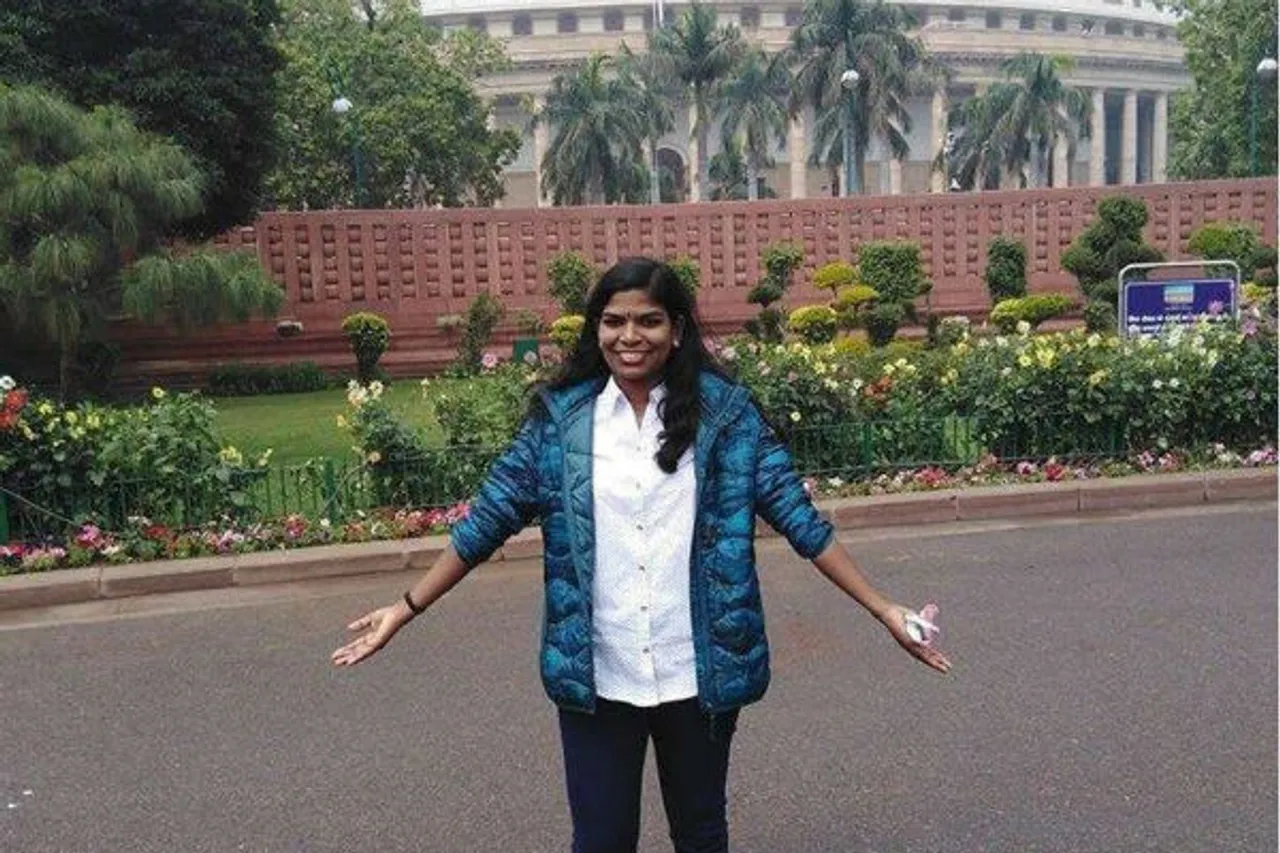 The Union Public Service Commission (UPSC) examinations results have been declared and women candidates have cracked them like bosses.
A UPSC statement said a total of 759 candidates (577 men and 182 women) have been recommended by the Commission for appointment to various all-India services like IAS and IPS.
Bhopal's Srushti Deshmukh tops among women candidates
Srushti, 23, hails from Bhopal. She has topped among women candidates in UPSC civil services final examinations 2018 results, declared on Friday. Overall, Srushti ranks 5th.
Srushti's family doesn't belong to the civil servants. In fact, Srushti, who has completed a Bachelor of Engineering (Chemical Engineering) from a private engineering college in Bhopal in 2018, is the first from her family to enter civil services and has cleared the examination in her first attempt.
I had decided that my first attempt is my last attempt. - Srushti
Madhya Pradesh: Family of Srushti Jayant Deshmukh, all India rank 5 and topper among women candidates in #UPSC final exam, celebrate at their residence in Bhopal. This was her first attempt at taking the exam. She says, "It was my childhood dream." pic.twitter.com/z6iKGTsGF0

— ANI (@ANI) April 5, 2019
Talking about her selection, an ecstatic Srushti said on Friday, "It is consistency in studies and faith in oneself that helps one achieve one's goals," Hindustan Times reported.
Coming from a background of an engineer father and mother, a housewife, Srushti further shared her success mantra. She claimed, "I kept away from social media. I used Internet only for studies. I didn't attend any coaching. I prepared for the examinations from online test series and study materials."
"Right from childhood I desired to become an administrative officer. I kept myself updated with the help of newspapers and magazines," she said.
Her father Jayant Deshmukh said, "While she was preparing for the IAS I asked her to join engineering course just for the sake of a job security. She has not been an extraordinary student but she is hardworking and always took interest in extracurricular activities like scouts and guides, debates and cultural activities."
Key Notes:
The top 25 candidates comprise 15 men and 10 women, TOI reported.
The recommended candidates also include 36 persons with benchmark disability (11 orthopedically handicapped; 12 visually challenged, 11 hearing impaired and two multiple disability).
READ: Meet Soliha Yousuf, Captain Women's Rugby Team, J&K
Sreedhanya Suresh creates history
Another inspiring woman candidate UPSC is all the way from Kerala's Wayanad district created history on Friday by becoming the first adivasi student from the state to crack the UPSC exam, News18 reported.
Sreedhanya, 25, hails from Idiyamvayal, Pozhuthana Panchayat, in Wayanad district. She has successfully secured 410th rank in the examination.
Her community - Kurichiya - considered the second-largest tribal community in Wayanad district.
 

I'm extremely glad that I've been able to crack the civil service exam. My family members are equally excited. - Sreedhanya, Source mathrubhumi
Daughter of a daily wage worker, Sreedhanya is a post graduate in Applied Zoology. This was her third attempt at the examination, and reportedly, she is aiming to inspire other people in her community.
"I am from the most backward district in the state. There are no tribal IAS officers from here even though there is a considerably large tribal population. I hope this will be an inspiration and motivation to future generations to overcome all hurdles," she added.
"I am from #Wayanad , the most backward district of #Kerala . There are no tribal #IAS officers from here. I hope to be an inspiration to the future generations to overcome all hurdles."

Meet Ms Sreedhanya Suresh, Wayanad's first tribal #woman to crack #UPSC #ProudMoment pic.twitter.com/3TpQNnZQxK

— BJP KERALAM (@BJP4Keralam) April 6, 2019
Delighted by the result, Kerala Chief Minister Pinarayi Vijayan himself took to Facebook to congratulate Sreedhanya. He wrote, "Congratulations for Sreedhanya who made a big victory in UPSC exams battling her social conditions."
https://www.facebook.com/PinarayiVijayan/posts/2215368311888320
Kerala's Health and Social Welfare Minister K K Shailaja also praised her. He said, "This is a historic moment for the people of Wayanad. For the first time in Kerala's history, an adivasi girl has cleared the civil services exam. Sreedhanya from Idiyamvayal of Pozhuthan in Wayanad has secured 410 rank in UPSE exams, wish her all the best."
Ms Sreedhanya Suresh from Wayanad, is the first tribal girl from Kerala to be selected for the civil service.

Sreedhanya's hard work & dedication have helped make her dream come true.

I congratulate Sreedhanya and her family and wish her great successs in her chosen career.

— Rahul Gandhi (@RahulGandhi) April 6, 2019
Other Winners
Renjina Mary Varghese from Perdala, Kasaragod, bagged the 49th rank. Her optional subject was Sociology.
The toppers this year are Kanishak Kataria,  Akshat Jain and Junaid Ahmed.
Feature Image Credit: News18