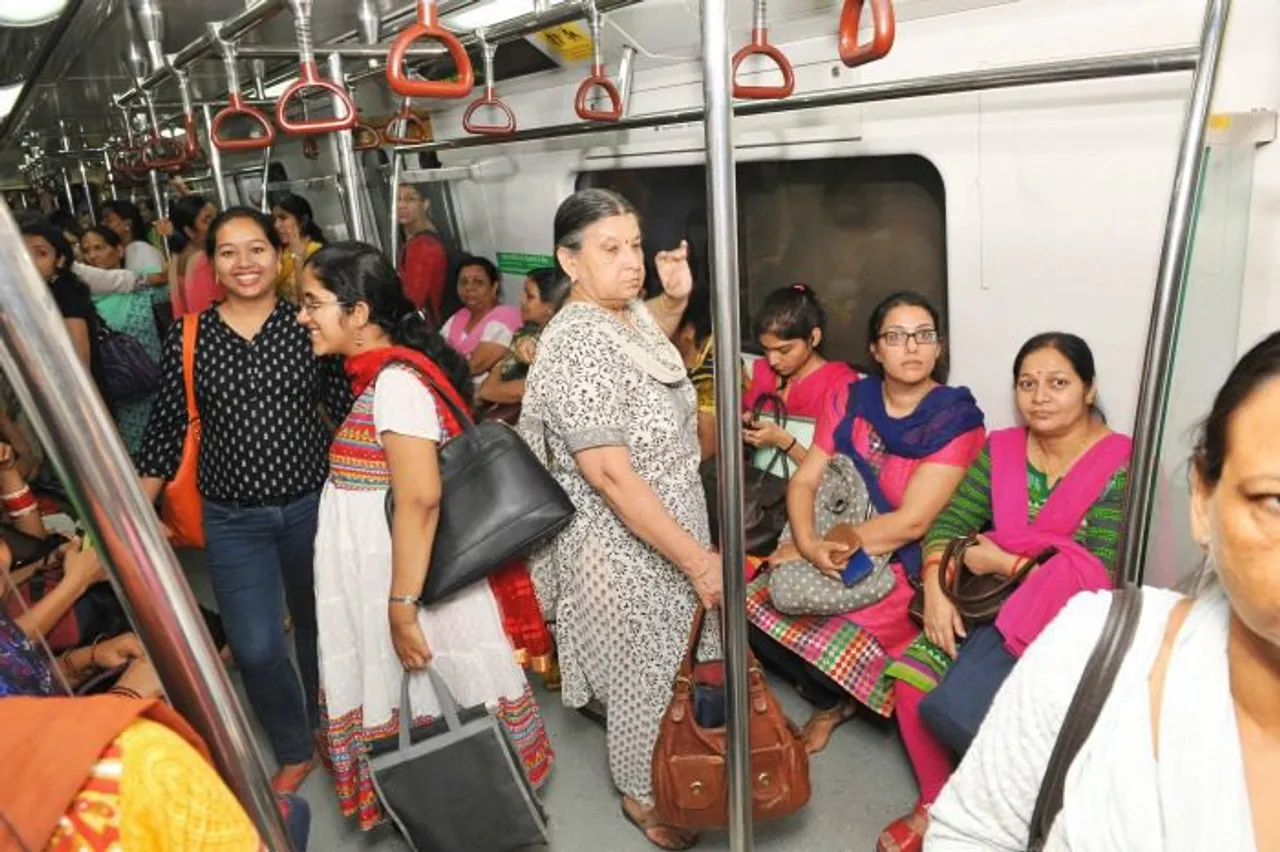 The Central Industrial Security Force (CISF) has allowed women to carry small knives, lighters and matchbox along with them while travelling by the Delhi Metro. CISF is responsible for the security of Delhi Metro and the people travelling by it. The maximum length of the blade allowed is four inches.
"Our personnel were constantly bringing to our notice that more and more women have been found carrying kitchen knives or small knives… Informal surveys revealed that on an average, we have been losing between one and two minutes in ensuring a knife is removed from a bag and up to four minutes in arguments and explanations which ensue as a result," CISF PRO Manjit Singh told Indian Express.
ALSO READ: The First time I heard an idea for women security and felt optimistic about our chances
Singh added, "Considering a conservative estimate of 25 lakh commuters travelling by the Delhi Metro daily, and a large percentage of those being women, the time lost is huge."
Thousands of knives, lighters, matchboxes etc were getting collected at the CISF office and they could not think what to do with them, so they chose to allow these articles. Also, the CISF mentioned that many girls studying at fashion institutes have to carry sharp instruments for work purpose, so it was for their convenience also that CISF allowed women to carry sharp objects.
While talking about it, Shalini Rohira, a girl who frequently travels by the Metro and lives in Faridabad, told SheThePeople.TV, "I generally have a lighter in my bag and while sometimes the security allowed me, other times they awkwardly stopped me and asked me to surrender it while giving judgemental looks. So I am happy that will not happen now and I can freely carry my lighter with me."
Another girl, Sofia Khan, who is a resident of Mayur Vihar and a student of Pearl Academy, raised the concern of security. She said, "While it is a great way to allow women to carry objectz that will help in their safety, it can turn out to be completely opposite as well. I am happy about it but not fully sure if it will really work out in our favour."
The CISF is confident that it will not prove to be harmful, saying that out of all the pickpockets they come across, 90 per cent of them are women. And since they found out that none of these women carry any knives, it will not be a security issue.
Picture credit- Indiatimes