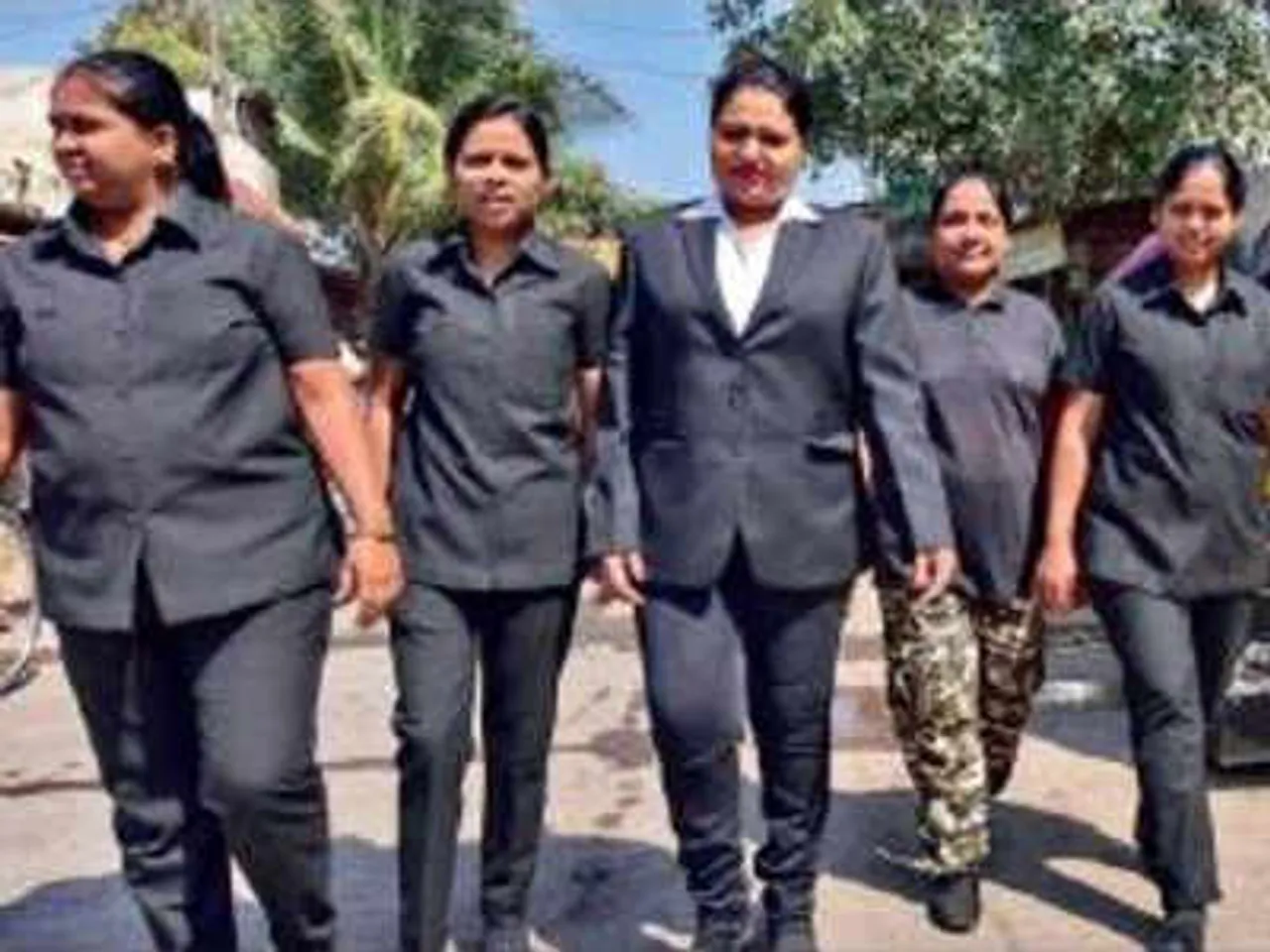 Tired of unfulfilled promises to ensure something as basic as security, women are now taking matters in their own hand. A group of women bouncers in Pune is making sure that females can enjoy every event in the city to the fullest without the concern of security looming over their minds. The Swamini Lady Bouncers (SLB) are a stellar example of women's empowerment. Here is all you need to know about these superwomen.
How the project began
The seeds of SLB were sowed by Amita Kadam, a former beautician. Stating her source of inspiration, Amita told TOI, "My sister's husband is a bouncer and I was in awe of him and his work. Though I hadn't heard of women bouncers, I thought women who go to a bar won't be comfortable with a male bouncer so I launched SLB."
While it started with just five women bouncers, the team now consists of 50 bouncers.
Day Jobs, Night shifts, Income and more..
The working hours and the type of job did not go down easily among the bouncers' families. Aarti Bhuwal, a 29-year-old bouncer, said, "My husband didn't approve at all. The next event I was scheduled for was New Year's Eve. Kadam came home and explained to him the importance of my work and took complete responsibility for my safety and travel. There have been no problems after that."
Donning the bouncer uniform for the first time was a mixed emotion for some women. Rekha, a 31-year-old bouncer, said: "I had never worn anything but salwar-kameez all my life".
The work of the women bouncers' team includes frisking of female guests, dealing immediately with anyone who misbehaves with women and also ensuring that girls reach safely home in certain cases. Their presence itself at pubs and events makes women tension-free.
The women employees complete their house work in the day hours. Some of them work in different jobs like nurses, bus assistants and domestic help and complete their morning shift before their night duty begins.
The power-packed workforce is trained to defend themselves and others in case of mishaps. There are around 20 events per month to cover by each employee.
Bouncers employed at pubs receive an income between Rs 10,000 and Rs 15,000 per month. Other events amounting to eight-hour shift fetches them a payment of Rs 800-1,000.
Shobha Kadnamushe and Sunanda Kumbhar said, "While providing security to other women, we are also able to afford a good education for our kids."
The job has given them a new found respect and dignity for their work and helped them gain confidence.
Kudos to these Superwomen who are making cities safe for women!
Also Read: Meet First Woman Officer To Lead Nagpur's Bomb Squad
Picture Credits : Times Of India
Rachna Chandira is an intern with SheThePeople.Tv