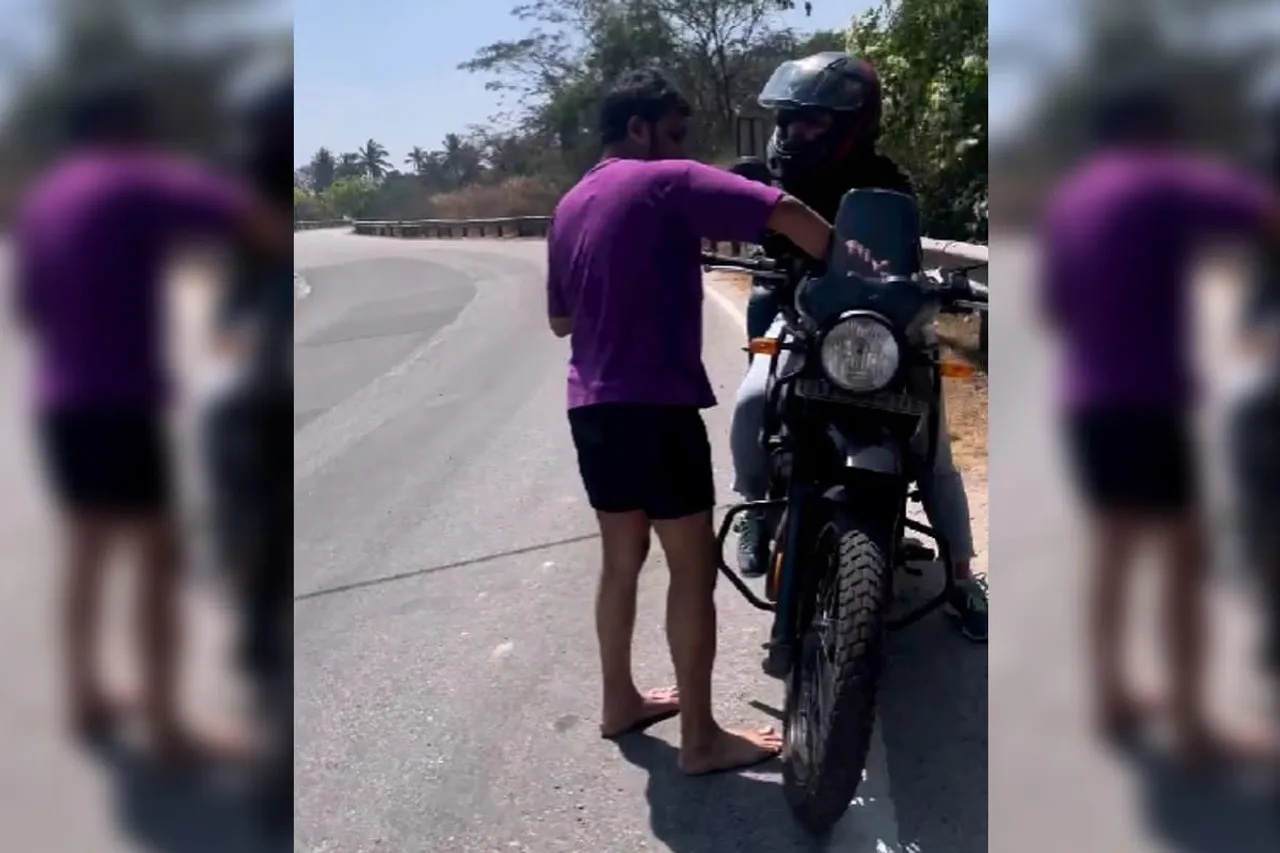 The police department of
Konanakunte

has registered a case of harassment against a man who claims to be an advocate for allegedly harassing a group of women bikers on the NICE road last Sunday.

As per reports the women riders were coming back from a ride and stopped by the side of the road to quench their thirst. When they saw an elderly man shouting at them, who seemed to live across the road. Soon after that the elderly man's son started to shout and walked up to them. The man started to vigorously shout at them and accused them of stopping at his personal property.
Women Bikers Harassed
The bikers tried their best to reason with the man and make him understand that they were not at his property but on the road which belongs to no one, but the man was not ready to listen to them and behaved very rudely, even snatched away the ignition key from one of the bikers as per the allegations. After the incident, the video recorded by one of the riders went viral on the internet.
After being through the incident the bikers narrated their ordeal to the Konanakunte police who filed a complaint against the accused man. This is not the first time when a woman biker or driver was harassed, we get to hear about more such incidents from time to time which is heart-wrenching.
---
Suggested Reading: Why 80% Of Best Universities In The World Are Led By Women
---
A few days back a female Uber driver was allegedly attacked by a man who tried to snatch away her phone and threw stones at her car. The driver identified as Priyanka Devi was driving around the Kashmiri Gate area in Delhi at around 2 am when this incident happened. The accused was identified as Amit alias Sunny aged 24 and was arrested by the police a few days after the incident.
Not only this but we often get to hear about cases of male drivers harassing female passengers like the recent case, where a Delhi-based female journalist accused a male Uber driver of staring at her constantly even though she warned her to stop staring at her and to focus on driving the car, she even told him will file a police complaint against her to which he rudely replied, "Kardo" (go ahead). These cases make it clear that women are not safe either as drivers or as passengers.