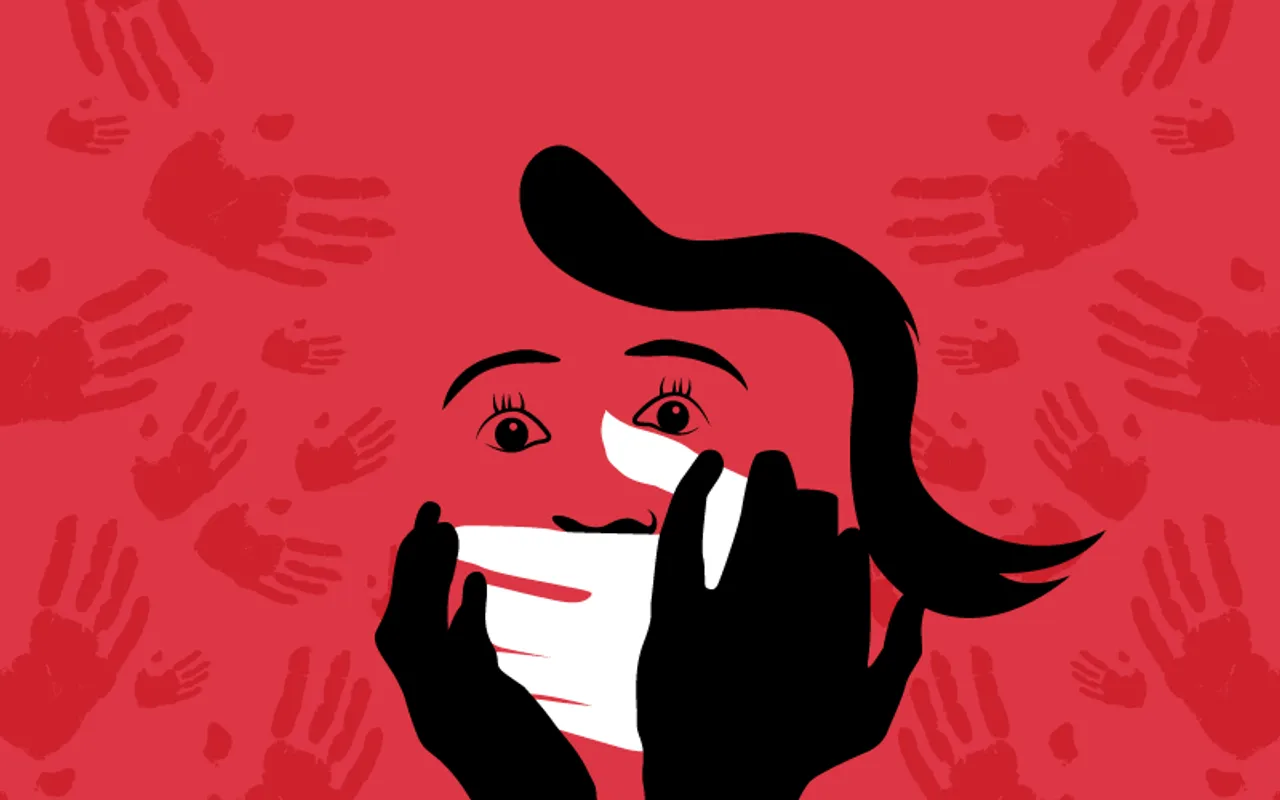 A 47-year-old man has been apprehended by Pune city police on charges of raping a 34-year-old woman while her husband was present, unable to repay a loan. The accused, identified as Imtiaz Shaikh, had lent Rs. 40,000 to the woman's husband. When the repayment was not made, he resorted to issuing abusive threats to the couple.
In February, the accused called the couple to an isolated location in the Hadapsar government colony, where he demanded repayment of the loan. Allegedly, he held them at knifepoint and raped the woman in front of her husband. The accused recorded the heinous act on his mobile phone and then shamefully shared it on social media platforms.
The woman faced further torment as the accused persisted in asking for additional sexual favours, which she repeatedly refused. In retaliation, he uploaded the distressing video of the sexual assault on social media. However, after finally gathering her courage, the woman lodged a complaint at Hadapsar police station, leading to the arrest of the accused. 
The audacity and cruelty exhibited by the accused have sparked outrage and anger among people who have come across this news. The fact that the accused not only committed such a heinous crime but also tormented the woman further by sharing the video has added to the gravity of the situation.
Outrage Erupts As Woman Raped In Front Of Husband
When SheThePeople covered the case, many women came out and raised their voices, demanding swift and severe justice for the victims. Moreover, the incident prompted discussions among women.
One woman wrote, "Why are women always used as an object for taking revenge or in exchange for money? It's pathetic. Like the Manipur insurgent. When will these things end?" Another woman added, "Men always torment women. Why do women always have to suffer? Why do men think they are entitled and can do anything in this world? I hate this."
One user left a long note that read, "Be careful who you ask for help from... These men are animals; the loan was just an excuse for him to do such acts and something he used to have power over that couple. I'm pretty sure he would've done such acts without the power he held over them." Even a man left a comment, "I am starting to lose faith in the human soul."
One comment read, "Because men feel they are humans. And women are instruments. Instruments through which they insult other men. Even verbally, they abuse each other by insulting the women of the other guy's family. Men "
One more woman wrote a long note: "Women have always been seen as property. Rape has always been used as a tool of war. Whenever men have to attack other men, tribes, or communities, they always target women. Women were raped and humiliated in 1947, in world wars, and in all riots, pogroms, and conflicts by men, and male-dominated governments always tried to hide it, suppress it, or casually justify it as collateral damage. Or hide these incidents to hide their own failure to protect their own community women. Sadly, women also tolerate it quietly and never counter men."
Recent cases reported from across India point to the disturbing reality of our times, which only pushes us back as a country. Unless we treat our women equally and do not use them as mere pawns, we will not make it too far. 
---
Suggested Reading: Pune: Man Rapes Woman In Front Of Husband Who Defaulted Loan
---