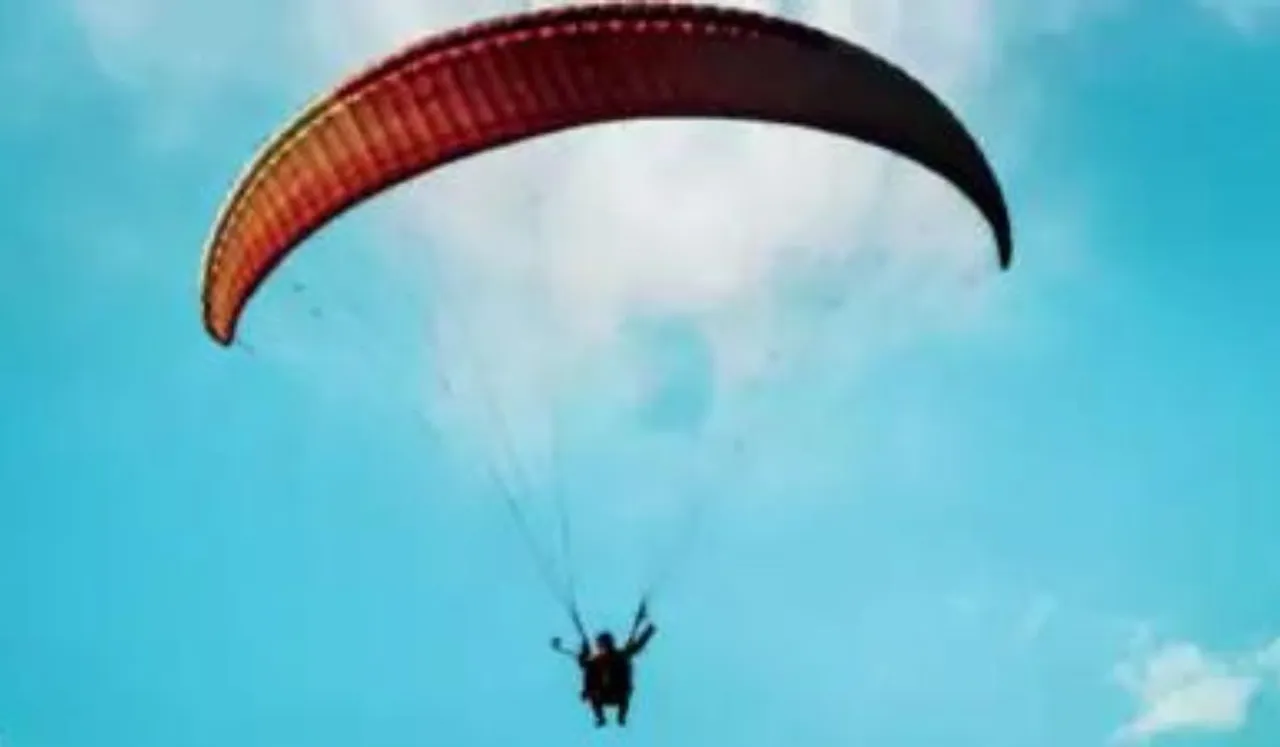 A 28-year-old Hyderabad-based software engineer who was on her honeymoon in Himachal Pradesh suffered severe spinal injuries after falling nearly 15 feet while paragliding in Kullu Valley.
The woman, Prisheena Gollamandala is originally from the East Godavari district of Andhra Pradesh. She is healing and is expected to be released in a few days. She was brought to AIIMS on Wednesday and underwent a three-hour surgery. The surgery was led by neurosurgeon Dr Deepak Gupta.
Ajay, Prisheena's husband and a fellow software engineer told Times Of India that although the couple got married in February, they decided against taking a honeymoon right away because they didn't have the time.
Woman Injured In Paragliding Crash During Honeymoon
He said that in order to escape the heat, they decided to travel to Kullu-Manali. The couple travelled to Kullu the day after they arrived in Manali on April 30. They were advised to try river rafting and paragliding by a local cab driver.
Ajay claims that although he was terrified of risky sports, his wife was persuaded to try them after the instructor assured her that her fear would disappear once she gave them a try.
Ajay said that Prisheena's instructor went diagonally rather than departing from the fixed point, which caused everything to go wrong right away. Due to her inability to run effectively, Prisheena ended up rolling, colliding with the trees, and falling nearly 15 feet. Additionally, the parachute didn't open completely.
Since Prisheena was unable to stand, she was carried to a hospital in Manali by six people. According to Ajay, the hospital recommended six weeks of bed rest. He took her to AIIMS, though, after getting a second opinion.
---
Suggested Reading: Mother Kills Daughter Over Marital Issues: When Will We Beat The Stigma Around Divorce?
---
According to Dr Gupta, Prisheena was suffering from excruciating back pain and had weakness in both of her legs when she was taken to the AIIMS Trauma Centre.
The last segment of the spinal cord, which regulates the movement of both legs as well as urination and autonomic functions, was compressed by a broken bone in her lumbar spine (L1) vertebra.
The way the patient was lifted and taken for initial treatment, according to Dr Gupta, may have left permanent damage. According to him, such facilities ought to have basic medical equipment like cervical collars and carers to provide oversight.