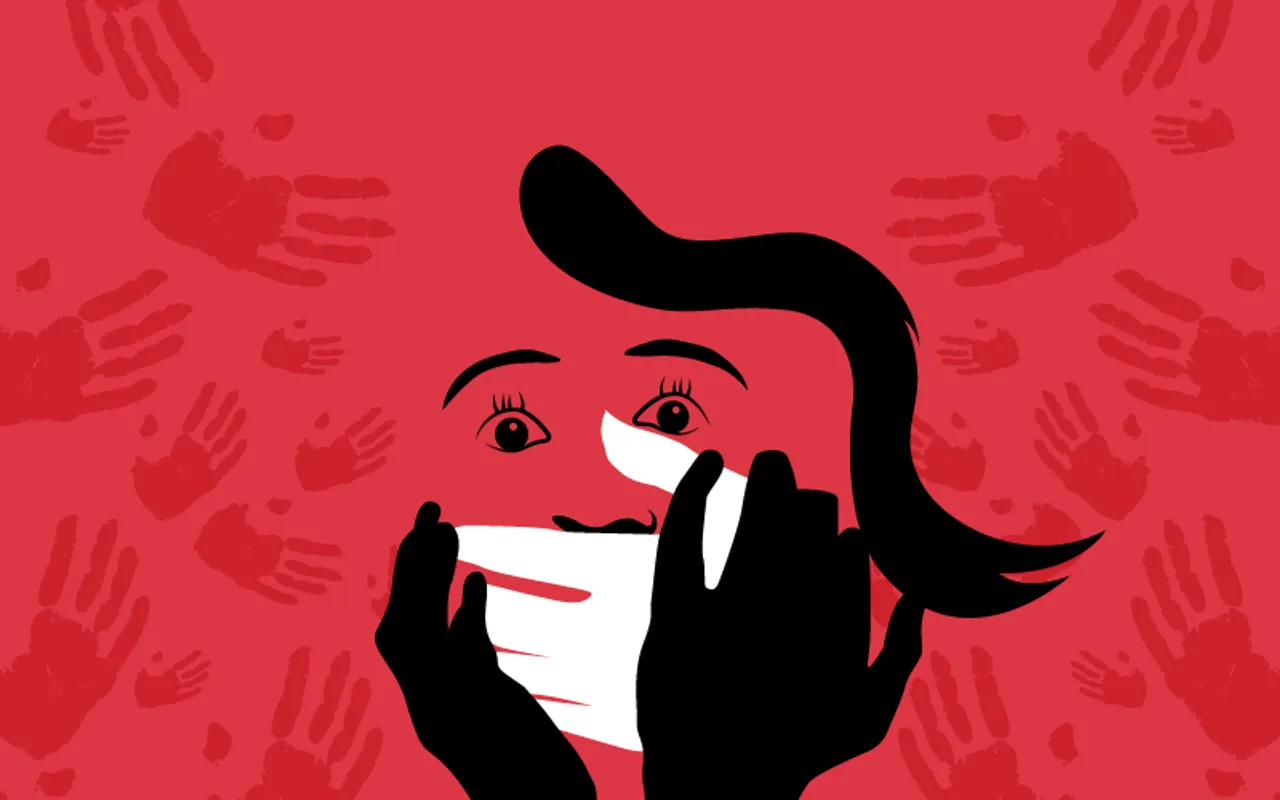 A woman was arrested on Wednesday along with her son for killing her daughter with an axe at Jilawara village in Srinagar block. Police said that the woman killed her daughter, Sonu, because she refused to go live with her husband.
After killing Sonu, the mother-son duo disposed of the body in the Manpura jungle in an attempt to make the murder look like a suicide. Srinagar SHO Rajesh Kumar said that they got information about a 21-year-old woman identified as Sonu Baig who was found at a well in Manpura jungle on April 29. Sonu's father, Ali Mohammad, filed a missing person complaint with the police on April 27. He informed the police that she had gone out with the cattle but never returned.
Mother Kills Daughter Over Marital Issues
SP Ajmer Chuna Ram Jat constituted a team to investigate the missing case. Police discovered that Sonu was married off as a child, and after growing older, she returned home and refused to go live with her husband. Shanti Begum, Sonu's mother, tried to convince her daughter to go back to her husband's house, but Sonu remained adamant.
After being interrogated by the police, the accused confessed to killing her daughter on April 26 with the help of her 39-year-old son, Haneef Baig. They threw Sonu's body inside the well and kept her slippers outside to make it look like she committed suicide. She also added that she had cleaned all the blood from her house to mislead the police.
Unfortunately, even today, when women tell their parents that they wish to walk out of their marriage, most Indian parents aren't supportive of the decision. Marriage is perceived as a woman's end goal in life, and unmarried or divorced women are seen as failures.
Most often, women themselves don't walk out of marriage because of internalised patriarchy—the fear of society shaming, blaming, judging, criticising, and ostracising them for life. If at all a woman musters the courage to defy the social norms and stand her ground and say that she's not going to go on with her marriage, she is considered to bring shame upon the family and labelled as a "family-breaker" "rebel", "arrogant," and "uncultured."
India is a country where marriage is considered a sacred institution and is quintessential, while divorce is stigmatised, especially for women. We are one of the countries with the lowest divorce rates, at just 1%. However, can we guarantee that all married couples are living a fairytale-happy-ever-after life? The stigma in society and the lack of parental support are the main reasons that even financially independent women continue to remain in unhappy marriages. They spend their entire lives adjusting and compromising while their husbands get away with the "men will be men" card.
When are parents going to realise that no daughter has divorce on the itinerary? Daughters don't walk out of marriages over petty fights. Divorce is always the last resort for women. If a woman has decided to go for a divorce, she has tried her best to make the marriage work, but it didn't, and she's reached a point where she needs to prioritise herself over society's expectations.
Thanks to the ingrained patriarchy in our society, many parents are often more concerned about what the world would think of them if they had a divorced daughter than about her well-being. Society's taunts overrule their daughter's cry for help. Unfortunately, in certain heartless cases like this, families prefer having a dead daughter rather than a divorced one. Why is wanting to get a divorce a big enough sin to get a woman killed? When is society going to get over its misconceptions about divorce and let women choose the peaceful life that they deserve?
---
Suggested Reading: How Can Parents Help Children To Move On After Divorce?
---
Views expressed by the author are their own