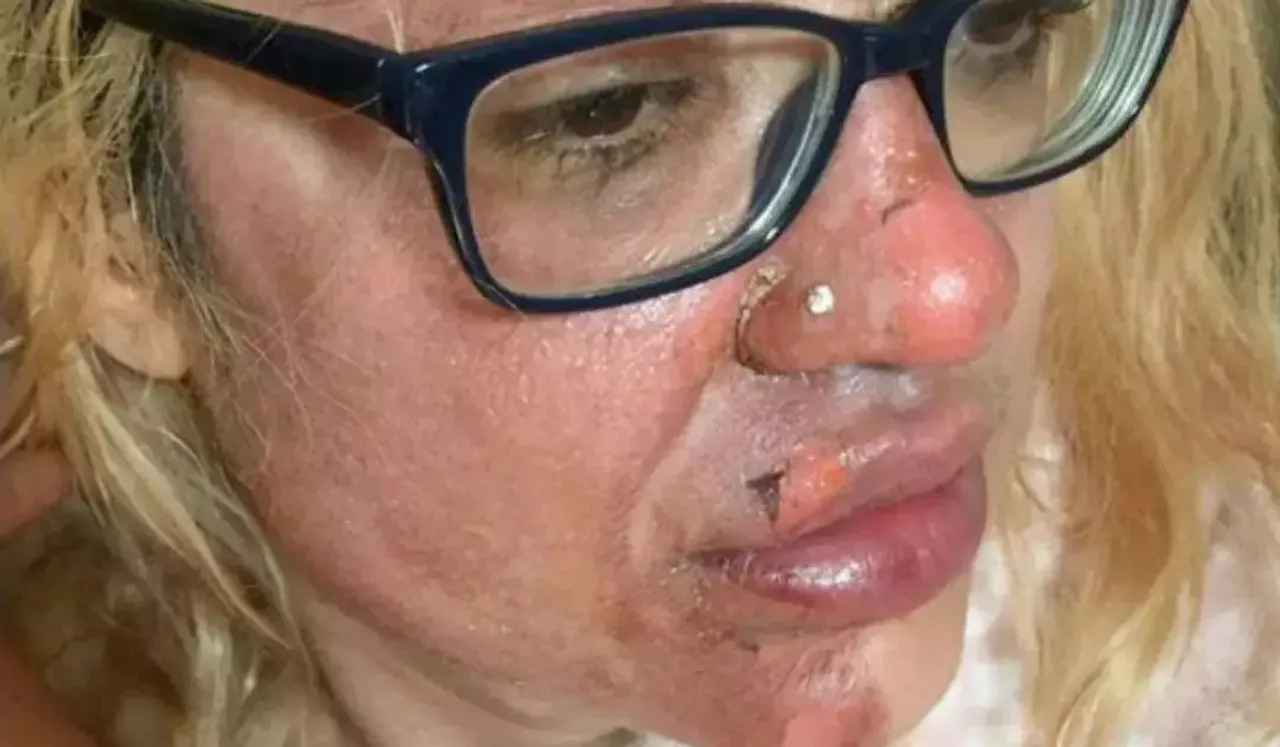 A woman from Bolton, North West England, suffered severe facial burns after attempting a culinary tip she had seen on the well-known short-form video sharing platform TikTok. Shafia Bashir, 37, was reportedly attempting to poach an egg in her microwave, following a technique she had acquired from a TikTok user.
The woman microwaved the egg after adding it to a mug of hot water. However, she burned the right side of her face when she dropped a cold spoon into the water to get back the egg. She instantly wiped her face with cold water and went to the hospital. But her face was peeling due to burns.
Woman Face Peels Off In Horrifying Accident While Trying TikTok Hack
She suffered a terrible burn that left her face covered in scars, but she said in her statement that her scars had already healed thanks to the prompt application of "Vaseline/ Sudocrem", whatever she could get her hands on.
The woman claimed that it was the most "excruciating" pain she had ever experienced. According to her, it was a "terrifying" time. She was in terrible pain, and immediately wiped face with cold water.
She has advised others not to do the same. Because it's trending on TikTok, she claimed she just doesn't want anyone else to go through that. Bashir continued that although she had been making poached eggs for a year, it was her hasty attempt to satisfy her hunger that resulted in the injury. She was attempting to use her mother-in-law's technique, but with a microwave-friendly modification.
She claimed that her ex-mother-in-law had also taught her the technique, so in an effort to save time, she tried the microwave variation.
According to the Daily Mirror, the British Medical Journal has previously advised against using microwaves to cook eggs because the heat can build up inside the egg and result in explosions. While attempting a similar microwave cooking technique in 2021, Chantelle Conway, another resident of Bolton, had severe facial burns.
---
Suggested Reading: Woman Butcher Job Shamed: Why Appearance Is Still Criteria To Judge Ability?
---
Feature Image Credit: Twitter/@Name__And_Shame