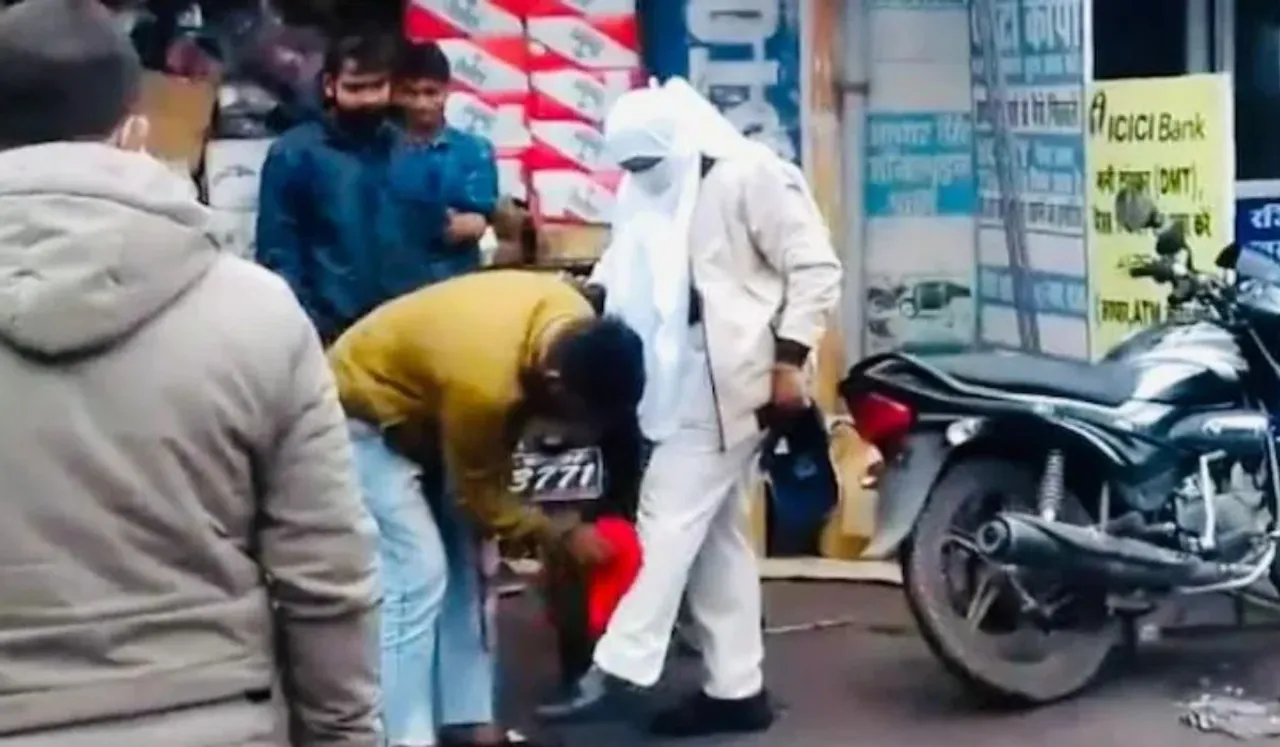 In a viral video from Madhya Pradesh's Rewa, a female police officer is seen forcing a man to clean her mud-splattered trousers. The woman police officer was seen slapping the man in the video and after that, she left in anger. The incident occurred in Rewa, Madhya Pradesh, near Sirmaur Chowk.
The man can be seen bending over to dust the trousers of the female police officer in the six-second"> video, after which the officer slapped him and walked away. As per the reports, the man accidentally spilt mud on the woman police officer as he was trying to reverse his bike.
Woman Cop Orders Man To Clean Her Trousers:
After it was made public, the video of the incident was widely shared on various social media platforms. Although there is no video of the cop's pants being sprayed with mud, a video of the man bending over to dust her white pants with a red cloth has gone viral.
Shashi Kala, a Home Guard Constable who was photographed in front of the Collector's office, has been identified as the officer. Shiv Kumar, who is the additional SP in Rewa Area, has said that an inquiry will be conducted against the women police officer. 
---
---
Similar Cases
There are some cases similar to this which have taken place in Madhya Pradesh. They are as follows: 
A woman constable was immediately suspended as she dragged and beat a woman who was not wearing mask during the pandemic. She was later defended by the senior police officer stating that the woman first misbehaved and violated the legal process by attacking the woman police constable. 

Two policemen from the Khandwa district were suspended for baton-charging village women and men during the pandemic. The policemen had also allegedly attacked women paramedics who were in the team of health survey members. 
---