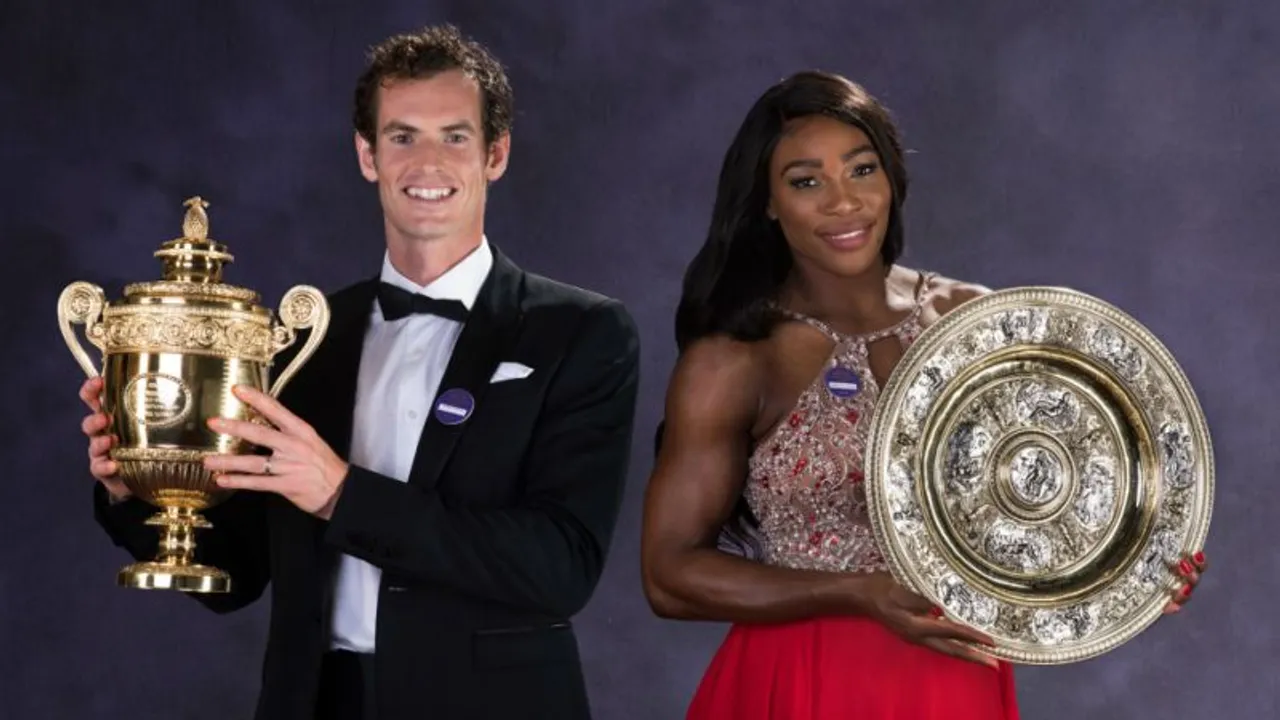 Tennis star Serena Williams is now paired with Andy Murray, to play mixed doubles at Wimbledon this year. Murray and Williams won their respective Wimbledon singles titles in 2016, now according to him, playing with the 23 Grand Slam winner Williams is an once-in-a-lifetime opportunity which he could not miss.
Britain's Murray, 32, will play at Wimbledon but he continues to recover from major hip surgery. "The chance to play with her is brilliant and not something I expected to happen," the Scot said to BBC.
The sport's most high profile players' pair will face off Germany's Andreas Mies and Chile's Alexa Guarachi in the first round.
Williams' coach Patrick Mouratoglou confirmed the partnership between two stars, who have 26 Grand Slam titles between them, it was confirmed on Tuesday.
Coming soon to a Championships near you...#Wimbledon pic.twitter.com/Wq1ZKYooPT

— Wimbledon (@Wimbledon) July 2, 2019
READ:Retribution In Tutu: Serena Williams' Fitting Reply To Catsuit Ban 
"I was talking to my wife about it and, with everything that has gone on over the past couple of years, you don't know what is coming around the corner," Murray said. "The opportunity to play with Serena, who is one of the best tennis players of all time and one of biggest female athletes ever, is something I might not get another chance to do again. Potentially I might not play mixed doubles again," he added.
"f I am going to do it once, the chance to play with her is obviously great."
The 36-year-old American, on the other hand, missed most of the 2017 WTA season due to her pregnancy. The tennis ace had earlier spoken about the complications she suffered after giving birth to her daughter. During her pregnancy, she was ranked No 1 in the world and won the Australian Open in her first trimester.
The American beat Giulia Gatto-Monticone in the first round of the singles on Tuesday. "We wanted to see how her match went before making a final call on it," Murray said at the Wimbledon practice courts on Wednesday. "She felt fine after her match yesterday, I saw her briefly today and she's up for it," he added.
Williams now is the first athlete to make it to Forbes' annual list of the World's Richest Self-Made Women with an estimate of $225 million fortune. She won her 23rd major title while pregnant at the 2017 Australian Open, is yet to win a Grand Slam and has not claimed any event since. The American ace lost the finals at Wimbledon and the US Open last year, remains one behind the mark set by Margaret Court. She is eyeing to win a record-equalling title. She reached two slam finals after returning to the court, losing to Angelique Kerber at Wimbledon and Naomi Osaka at the US Open which left her just one Slam behind Court's 24-strong collection at the end of 2018. The 37-year-old then had to pull out due to injury.
World No.11 Williams has only played 11 matches in 2019. She won only nine matches in five events in the season with an injury. She decided not to play a grass-court warm-up event after losing in the third round of the French Open.
Feature Image Credit: Wimbledon