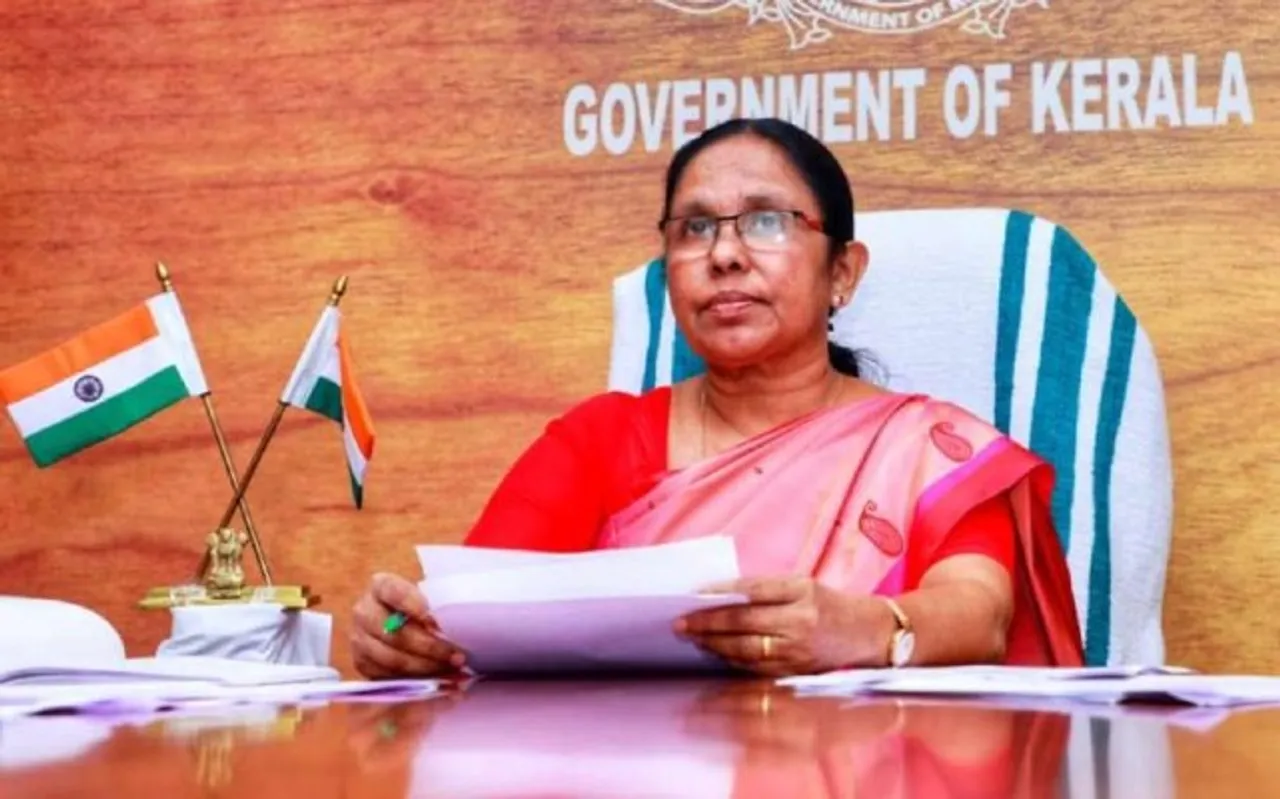 Vaccine Shortage in Kerala: The Health Minister KK Shailaja stated that the shortage of COVID-19 vaccines in Kerala and spike in cases may result in a regional level lockdown.
KK Shailaja told reporters that "We have begun to promote vaccination. We have received nearly 2 lakh doses." While talking about the spike in cases, Shailaja added that "We will have to apply our cluster containment strategy and put that whole region into lockdown. We will need to bring lockdowns at regional level again if the spread becomes too high."
According to PTI, KK Shailaja said in a statement that "Out of those found infected today, 188 reached the state from outside, while 5,088 contracted the disease from their contacts. The sources of infection of 393 are yet to be traced. Twenty-three health workers are also among the infected."
CM Pinarayi informs centre of vaccine shortage in Kerala:
In a letter to Health Minister Harsh Vardhan, Chief Minister Pinarayi Vijayan stated that the vaccine stock will only last three more days and that Kerala needs at least 50 lakh doses. Vijayan noted in the letter that the number of COVID-19 cases in Kerala was rising. He added that the amount of vaccine left was only sufficient for the next three days.
Kerala Chief Minister Pinarayi Vijayan writes to Union Health Minister Harsh Vardhan requesting to provide 50 lakh of COVID vaccine doses immediately to Kerala pic.twitter.com/lKvTMSkfPO

— ANI (@ANI) April 12, 2021
In a release, the Health Department stated that more than 50 lakh doses of the vaccine had been administered in Kerala so far. On Monday, 2.38 lakh doses were administered. Kerala reported 5,692 new COVID-19 cases in 24 hours, bringing the total number to 11.72 lakh.
Vaccination in Kerala had begun on January 16. Till now, frontline workers such as health workers, and election officials, along with people in the vulnerable categories above the age of 45 years have received the vaccination.