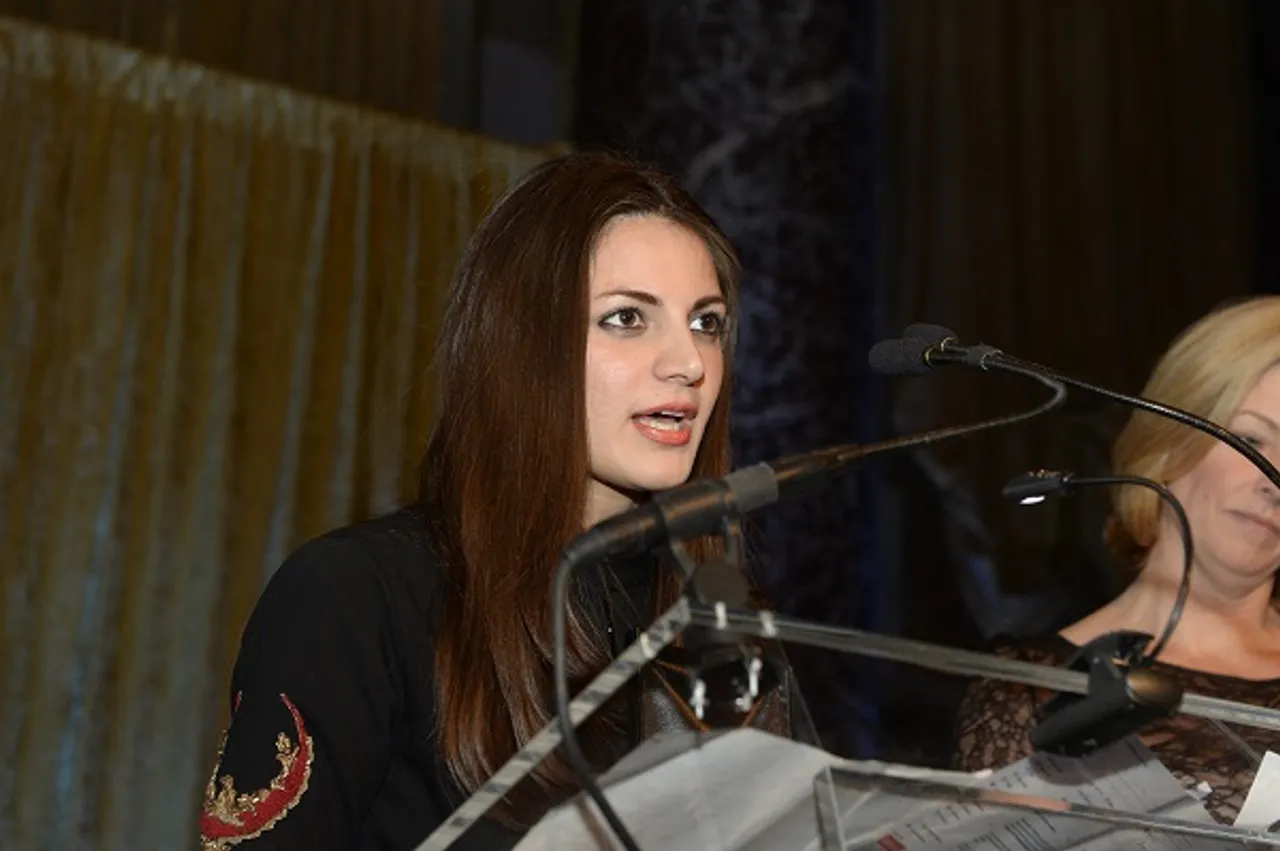 Benazir Shah is quite the powerhouse of talent. A reporter with Newsweek who has also received the U.N. Correspondents Association Award for her cover story with Sami Yousafzai and Shehrbano Taseer on Pakistan's polio murders, her work on women includes a detailed report on the emergence of female suicide bombers in Pakistan. ShethePeople.TV recently got in touch with her to talk about the need to shatter the divide when it comes to gender, national borders and much more.
Women journalists in Pakistan are treated as an anomaly
Most female journalists have had to deal with unsolicited male attention, which is uncomfortable, especially if you have to keep going back to the same politicians, bureaucrats and religious clerics for stories. It is fascinating to note though that in today's Pakistan women are flying combat aircrafts, climbing the highest mountains, winning Oscars and cricket matches – you name it and we are doing it - yet female journalists are still gawked at in public gatherings in some disbelief. A woman walking the streets is still an anomaly. But to be fair there are, at times, advantages of being the minority gender in newsrooms. You do sometimes secure stories and interviews your male counterparts would not be able to. Also, female reporters are rarely pushed into circumstances or situations considered too dangerous. Male reporters here are never given that choice, which is unfortunate. Although, I do wish people would stop labeling us as women journalists and just refer to us as journalists or reporters.
Benazir Shah in a television discussion ( Picture Credit: youtube)
In some ways we are freer, to speak our minds, now more than ever. While, in others we aren't.
Mobility barriers for women in Pakistan need to be addressed
Undoubtedly, it has to be public transportation. More women need to be driving cars, rickshaws, buses, taxis and even bikes. Occasionally, we will celebrate a Pakistani woman in the driving seat of a very large truck. The story becomes viral for a day. But let's not forget that it made it to news bulletins only because it was rare.  In urban areas, women ride public transit almost as frequently as men do. Transportation is a basic need, much more significantly for women as they play multiple roles in society as that of a homemaker and as an employee and guardian. If Pakistan wants an uptick in the number of working women then these women should be able move freely and safely. Pakistan's rural and urban cities need to address mobility barriers to further empower women. Take the media, for example. Female employees, be it reporters, editors, producers, secretaries or whoever else are almost always dependent on male support for travel, be it their family members, office or family drivers, who they don't always trust, or public transport. On a side note, I would also like to see a larger representation of women in our cabinet – currently there are only two - for diversity in perspective and color palettes.
Also read: When a journalist turns author: Vani Kaushal
One landmark story: Women Suicide Bombers
It was an important story but a difficult one. There was no trend. There weren't many examples of women being deployed as suicide bombers in Pakistan. We did not want to do a half-hearted and a misleading report. So it was put on the backburner. But then finally a year later, we dug it out. Wrote it and then rewrote it, after we found the right protagonist to explain why and how these women were recruited.
Always be prepared. I think that is essential. There is nothing more embarrassing then an ill-prepared journalist asking questions
Social media is both a boon and a beast 
In some ways we are freer, to speak our minds, now more than ever. While, in others we aren't. There is a plausible argument to be made about Facebook and Twitter and how useful both platforms have been for journalists in Pakistan. Reporters here are enthusiastically embracing online technology, which allows them to voice opinions considered unpopular, damaging or 'blasphemous' by the conventional media.  On the flip side, I have had an organization threaten to sue me for my tweets. Social media can be thrilling as well as petrifying, especially when reading real-time responses from people who consider themselves to be guardians of public sensibilities and nationalism. Recently, the government has made a few attempts to control and regulate this new medium. Pakistan passed a vaguely worded Cybercrime Bill. You might need to be more careful about what you can or cannot say anymore. Although, I doubt it has been implemented as yet.
Social media becomes a tool for intimidation of women
Pakistani social media is not free from online threats and intimidation. But that isn't exclusive to Pakistan. To give you an example, last week a young Pakistani-Canadian Zara Haider wrote about her sexual experiences and her life experiences for a foreign publication. It may be one of the most talked about and debated pieces this year. It was bold, very bold. But that wasn't the popular opinion. Haider was trolled and abused for days on twitter. All kinds of invectives were thrown at her on social media platforms. Thankfully she doesn't live in Pakistan anymore. Although, I wonder if a local publication would have carried that piece? Also, would the response have been any different in India? But most importantly, one question I'd like to ask: Would a similar piece written by a male would have elicited similar response and public shaming that Haider had to endure?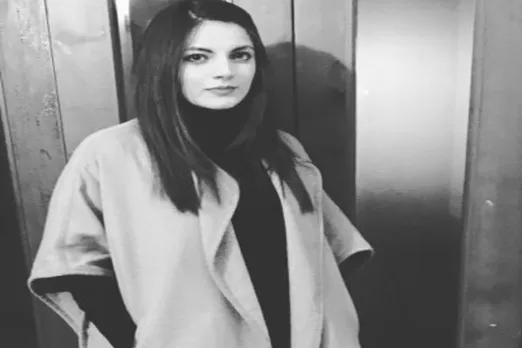 Fighting gender stereotypes: Pakistani journalist Benazir Shah
Do your job and let me do mine, if I need your help I'll ask for it.
Women aplenty in media but still the portrayal is stereotypical   
The electronic media isn't doing much to challenge ingrained gender stereotypes. One example of this was in 2013, prior to the National Assembly's oath taking ceremony. Pakistan had just elected a new government. 70 women were to be sworn in. But on that day, news channels chose instead to discuss the female parliamentarians' choice of outfits, shoes and jewellery. The reports were often set against Bollywood numbers. It was demeaning and shameful. We should be asking ourselves if that is how we want to perceive women in power, only as fashion symbols. Equally disturbing was the Indian media's reaction to Pakistan's former foreign minister, Hina Rabbani Khar. She was Pakistan's first female foreign minister and, I believe, also the youngest. There is more to Khar then the type of birkin she carries. Interestingly, in the newsroom though, there is no paucity of women. Plenty of impressive women are reporters, producers, and editors in both print and electronic media. Although, women presence in first-tier leadership is comparatively low. But the numbers are on an upward trajectory. Women are making decisions about content, layout and scheduling of programs. Female talk show hosts are demanding, and have been allotted, prime time slots. Newsrooms don't particularly have a gender inequality problem. Herald, one of Pakistan's oldest English newsmagazine has had three female editors since its inception. Newsweek Pakistan has featured a considerably higher percentage of by-lines by women than men. More and more stories about women are reported by women. Yet, there is little change in the way women are being projected or perceived
Handling patriarchy 
Male reporters can be patronizing and condescending to their female colleagues. My advise to them - don't worry about how I will do what I do. Do your job and let me do mine, if I need your help I'll ask for it.
Also watch: Madhu Trehan on the power of digital, setting up News Laundry
Message to aspiring journalists around the world
Always be prepared. I think that is essential. There is nothing more embarrassing then an ill-prepared journalist asking questions. Be interested in your story. Don't worry about how you write, worry about what you have to say. Research it and understand it. This is even more relevant in a country like Pakistan where journalists are often accused of misinformation and have to later retract their reports. Also, stay out of the race to tell the story first. There is nothing wrong in retelling a story, as long as it is with accuracy. After the 2014 attack on a military-run high school in Peshawar, Newsweek Pakistan was one of the last publications to print a story about it. Our editor didn't care how long we took as long as we got the timeline, facts and the stories right. Looking back, I think we had the most nuanced and comprehensive piece about the tragedy and its aftermath.