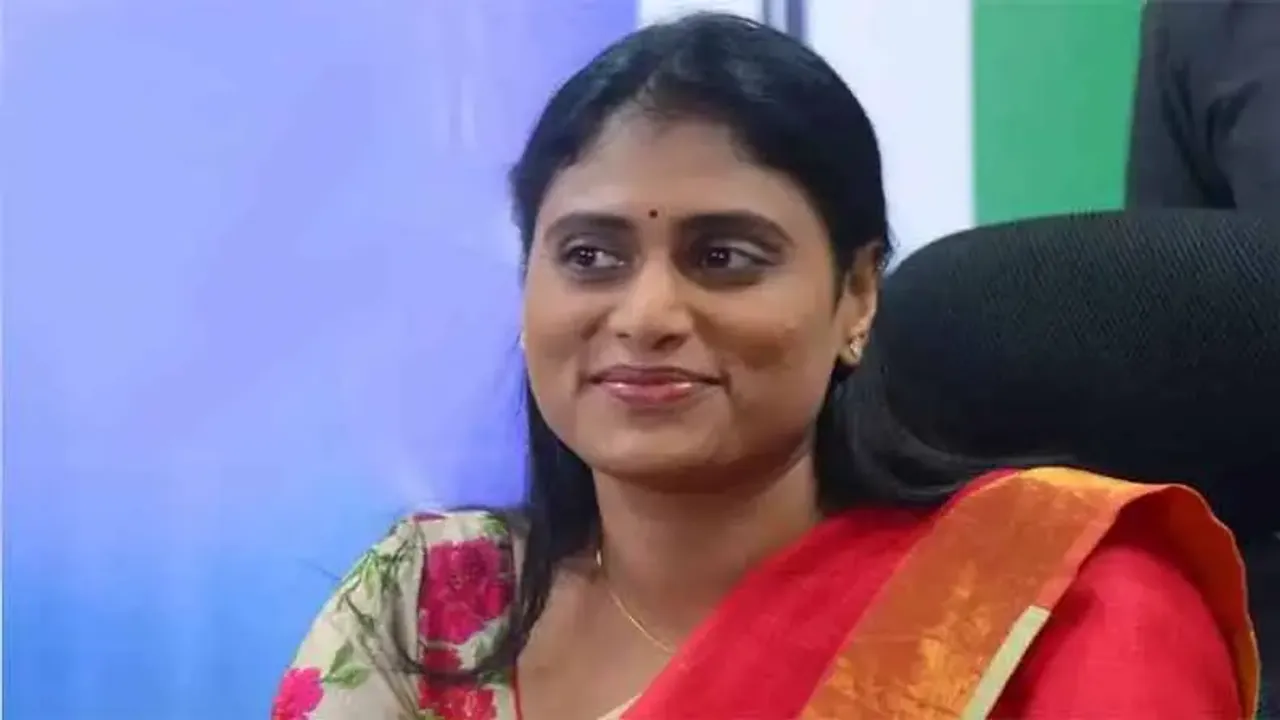 Who is YS Sharmila? The political scene in Telangana may be posited for change soon, as reports emerge of YS Sharmila, the sister of Andhra Pradesh Chief Minister YS Jaganmohan Reddy, being in talks to start her own regional party in the state.
News of Sharmila kickstarting a political journey independent of her brother's comes amid rumours of an alleged rift with her family as regards political aspirations. The 47-year-old, however, has neither confirmed nor denied this speculation, as per The News Minute. Sharmila is scheduled to meet loyalists of her father, former AP CM YS Rajasekhara Reddy, in Hyderabad on Tuesday. 
As predictions of a political scenario change in Telangana abound amid alleged family tensions, everyone is asking: Who is YS Sharmila? Here's all you need to know about her. 
Who Is YS Sharmila? A Look At Her Journey
The current party in power in Andhra Pradesh is the Yuvajana Sramika Rythu Congress Party (YSRCP) founded by Sharmila's brother Reddy in 2011, after a split from the Indian National Congress (INC). Their father, YS Rajasekhara Reddy, had served as the 14th Chief Minister of united Andhra Pradesh from INC. 
Buzz of political change in Telangana: Who is YS Sharmila? 
Sharmila, hence, hails from a family that has been in the thick of Andhra Pradesh politics for many years now. She has been instrumental in her family's political graph, with successful campaigning in 2012 for her brother in Andhra Pradesh, and again in a key role during his rise to power in the 2019 election.  
Sharmila is noted for having made headlines with her 3000 kilometre walkathon in 2013 when her brother was in jail. She bore a black badge as a mark of her protest against his arrest she claimed was politically motivated. Her husband, Anil Kumar, too had initiated a similar foot march in 2003, as per Business Standard. The couple together has two children. 
Talk Of A New Party In Telangana? 
The YSRCP is dominant in Andhra Pradesh with not much representation in Telangana, which is currently under the leadership of CM K Chandrashekar Rao and Governor Tamilisai Soundararajan. 
Reports suggest former leaders under the INC hoped for YSRCP's involvement in Telangana's politics, failing which Sharmila was approached. As per Times of India, sources claimed Sharmila and other leaders of the rumoured party have decided to name it YSR Telangana Party (YSRTP).