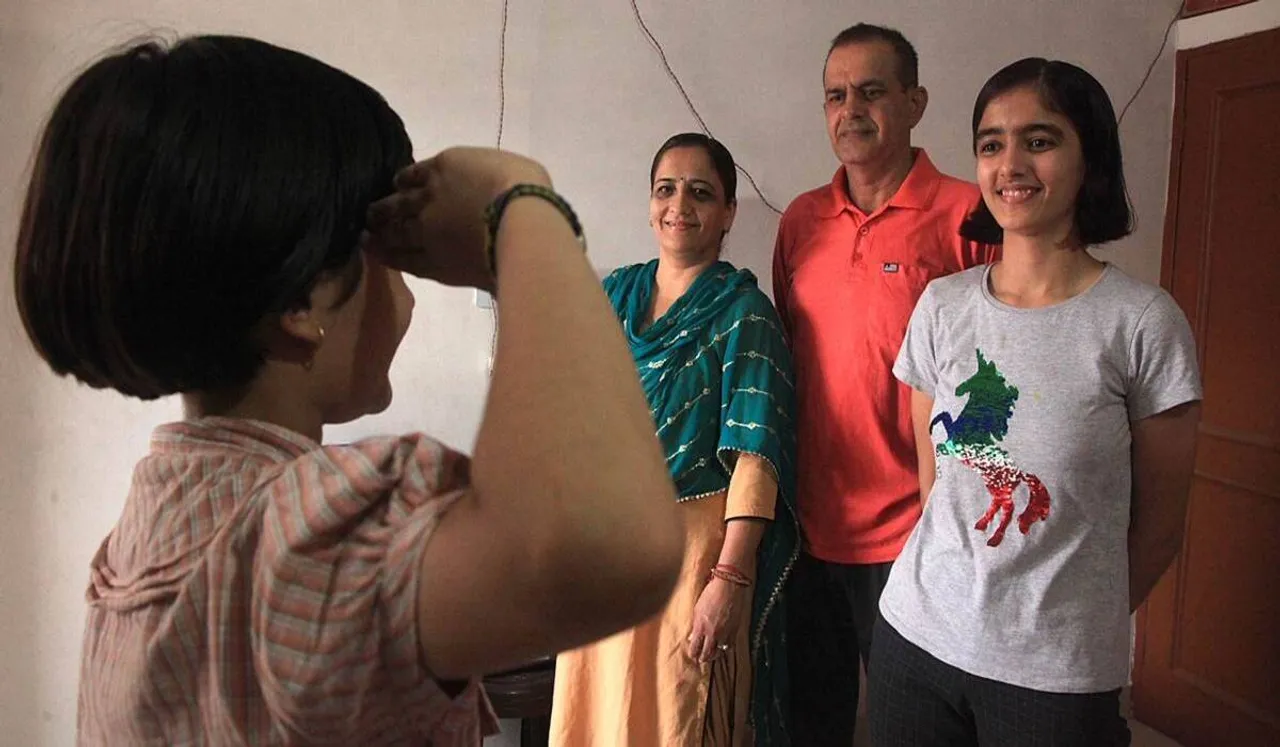 In the exam for admission to the nation's first women's National Defence Academy (NDA) batch, Shanan Dhaka, a Rohtak resident of Sundana village, received the top score. In the national examinations, Shanan earned the top spot in women's list and the tenth spot men's list. Dhaka, who was chosen for lieutenant, joined the army and decided to serve her country after being inspired by his grandfather Subedar Chandrabhan Dhaka and father Nayak Subedar Vijay Kumar Dhaka.
Vijay Kumar, Shanan's father, has reportedly lived in Chandigarh for five years. Shanan spent five years at the Army School in Chandimandir after spending four years there and three years each in Jaipur and Roorkee. Last year, Shanan enrolled in a bachelor's degree programme at Delhi University.
Who Is Shanan Dhaka?
In the national examinations, Shanan earned the top spot for girls and the tenth spot for boys. Passing the NDA exam on her first try, she has realised her dream. Geeta Devi, the mother of Shanan, is a housewife. While younger sister Aashi is still in school, older sister Jaunan serves as a military nurse. 
Only 40 days were allotted to prepare for the nation's first women's NDA exam, according to Shanan who began confidently putting things together. 
According to The Indian Express, Dhaka was inspired to enlist by her father Vijay Kumar Dhaka, a former Naib Subedar from the Army Service Corps, and her grandpa Chanderbhan Dhaka, a Subedar. She witnessed the deference shown to Army officials while growing up in cantonment locations. She was also inspired to join the Army by the widespread confidence in Army soldiers. Dhaka has the chance to serve the country with unmatched pride and honour.
Dhaka, who attended the Army Public Schools in Roorkee, Jaipur, and Chandimandir (Panchkula), was enrolled in a bachelor's programme at Lady Shri Ram College for Women in Delhi when she learned about the chance at NDA last year.
---
Suggested Reading: UPSC Civil Service 2021 Final Results Declared; Three Women Top The Examination
---
But getting enrolled was not easy. According to government data, 1,77,654 of the 5,75,856 applicants who took the entrance exam were women. Women were only permitted to take the exam after a Supreme Court directive to the Center in September last year, which led to its holding on November 14 of last year. The topper shared that her parents never attempted to clip the wings of their three daughters. She frequently visits her ancestral hamlet of Sundana in the Rohtak district. The Indian Express reports that Dhaka's younger sibling is in Class 5, her older sister is a military nurse.
Feature image credit: The Indian Express.