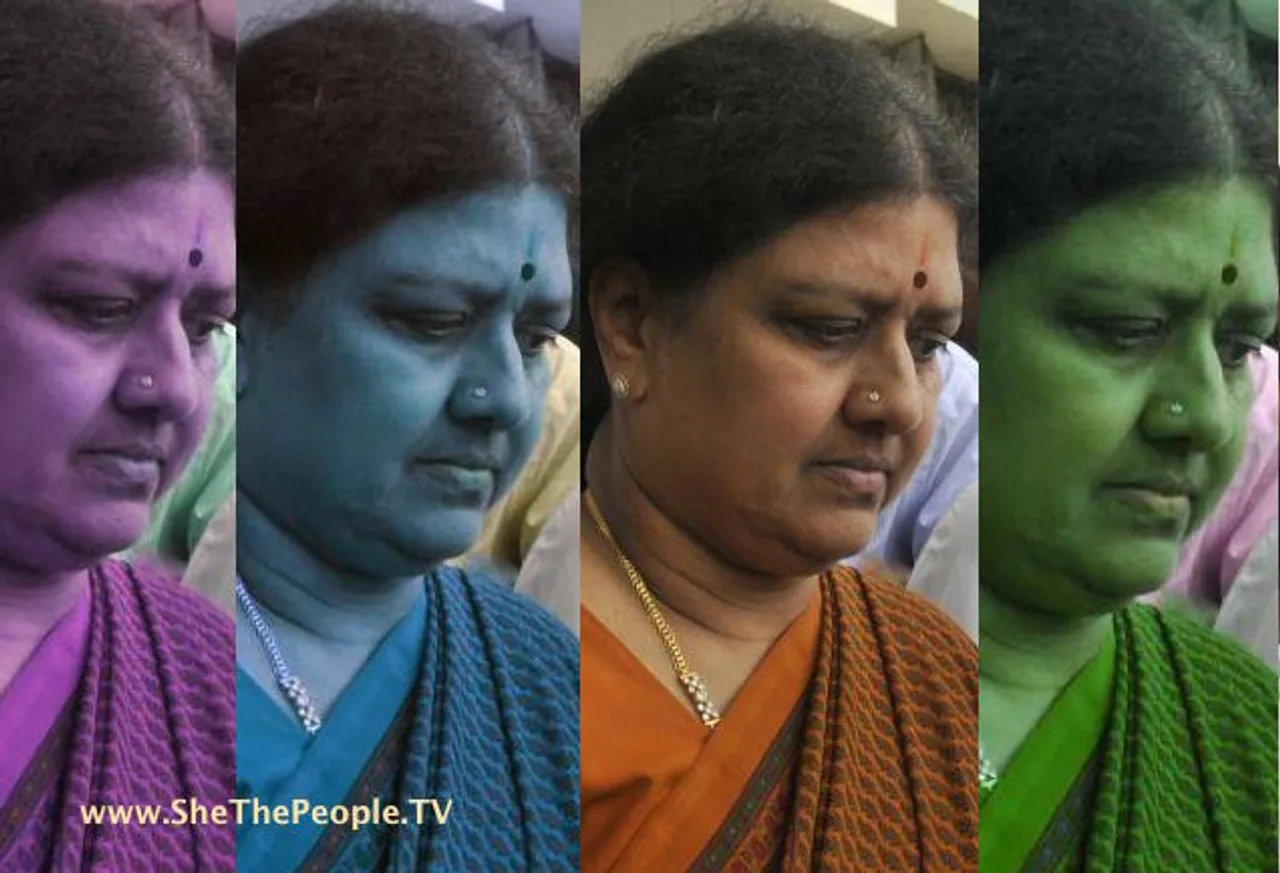 Who is Sasikala? The woman by the side of J Jayalalithaa's body, who conducted the final rights is someone the world always saw in Jayalalithaa's shadows. Sasikala is now being urged by AIADMK to take charge of the party and give it direction in what seems like a fast track succession plan in the aftermath of Jayalalithaa's death.
In a tweet, the AIADMK said, "Senior functionaries of AIADMK urge Thirumathi Sasikala to lead the party on the path shown by Puratchi Thalaivi Amma." The state cabinet of Tamil Nadu met for the first time officially today after the death of Jayalalithaa in a bid to plan the next steps. Sasikala Natarajan shared the home with Jayalalithaa and that's where she is conducting all her meetings from. But who is Sasikala? Why should we know her?
For decades these soul sisters were apparently together in all ups and downs, even though many experts and at times Jayalalithaa herself would suggest the relationship was personal and didn't affect her politics. In 2011-12 when Sasikala and Jayalalithaa has a public split, the Tamil Nadu icon asked Sasikala, her husband Natrajan and others to leave, putting a close to a relationship of decades. Sasikala was admitted back into the party on 31 March 2012, when she vowed to sever her ties with all her relatives and to serve with no public ambitions. In a letter dated 28 March which was sent to Jayalalithaa, she was unaware of the running a parallel government by her relatives until she was expelled
Who is Sasikala really? She was Jayalalithaa's long-time friend, who was staying with her at her Poes Garden residence since 1988. Could she and her family now take charge of the state's functioning through control over AIADMK?
Sasikala was born in Mannargudi in the then Tanjore district in a Kallar family
She married a public relations officer named Natarajan, who was working in Tamil Nadu government temporarily

Sasikala met Jayalalithaa through her husband's common contact at a time when the late Chief Minister of Tamil Nadu was the Propaganda Secretary of the Anna Dravida Munnetra Kazhagam. Since then she built the relationship with Jayalalithaa and became very close to her.

Sasikala took upon herself to shoot videos of the work of the actress-turned politician Jayalalithaa winning her over and becoming quite close to her.

Sasikala went to jail with Jayalalithaa on more than one occasion.

The two operated in similar ways. While Jayalalithaa set up Jaya Publications, Sasikala had Sasi Enterprises.

'Chinnamma' aka Sasikala remained with Jayalalithaa ever since she was admitted to the Apollo Hospitals in Chennai and provided her with the emotional support.

She also stood behind the casket of J Jayalalitha after her demise on Monday night.

Many are asking whether she played a similar role in the life of Jayalalithaa as did Jayalalithaa for MGR?
This and that. Now and then. Two funerals. Two women. pic.twitter.com/B2IqZcUt8j

— Vasudha Venugopal (@Vasudha156) December 6, 2016
A detailed piece by The News Minute asks some pertinent questions about Sasikala.


"Has the secrecy which shrouded Jayalalithaa's illness acted as a cloak for people with vested interests? Has it enabled the Sasikala family to bulldoze their way through the party and the Tamil Nadu government?

Sasikala's estranged husband, M Natarajan, whom Jayalalithaa had despised, is back. Posters announcing the 'return of the golden man who will save Tamil Nadu' were seen in parts of Chennai."