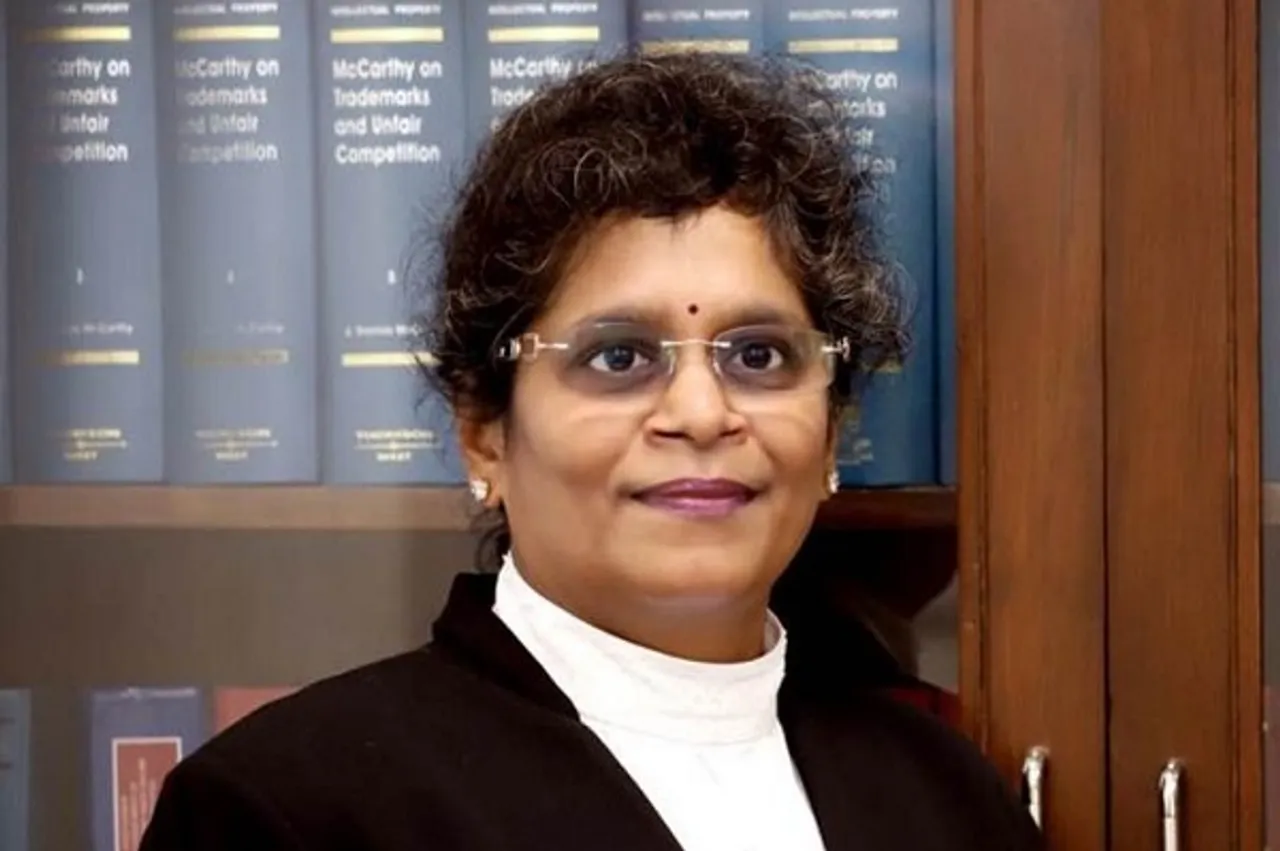 Delhi High Court Justice Prathiba Singh has opined that the Indian women "are a blessed lot" since scriptures like Manusmriti give a very respectable position to them. Justice Singh was asked to speak on the challenges women face in the field of science, technology, entrepreneurship, and mathematics (STEM) at a conference organised by the Federation of Indian Chambers of Commerce and Industry (FICCI).
She was quoted saying, 'I think we are a blessed lot of women in India and the reason for that is our scriptures have always given a very respectable position for women and as Manusmriti itself says that if you don't respect and honour women, all the pooja path that you may do has no meaning. So I think our ancestors and Vedic scriptures knew very well how to respect women.'
Slamming Singh over her remarks on Manusmriti, National Federation of Indian Women (NFIW) general secretary Annie Raja in a statement registered her strong disagreement.
"Her reading of the Manusmriti willfully chooses to ignore the institutionalised prescriptions of the absolute disciplining and punishing of women's bodies and ideas. This is in addition to the despicable ascriptive norms of caste that is encoded in the said text," the NFIW said in the statement.
Who Is Justice Prathiba Singh?
Prathiba Maninder Singh was on born 20 July 1968. She completed her five-year law course from University Law College, Bangalore. During college, she also represented India at the Philip C Jessup Moot Court Competition in Chicago, USA. She obtained an LLM from the University of Cambridge on a Cambridge Commonwealth Trust scholarship. She enrolled with the Bar in 1991.
Before being elevated to the sitting Bench of Delhi, she was a leading Intellectual Property lawyer in India. She had the distinction of handling landmark matters in all areas of Intellectual Property Rights (IPR) laws including patents, trademarks, designs, copyright, plant varieties, internet laws, etc.
She was also a member of the IPR Think Tank, which was entrusted with the momentous task of drafting India's first `National IPR Policy' which was released in May, 2015.
In 2013, Singh notably represented Cipla against Novartis in Novartis v. Union of India & Others, in a case that established Cipla's right to produce generic versions of cancer medication patented by Novartis.
Speaking at the felicitation organised by 'Women in Law and Litigation' for Supreme Court judge, Justice Hima Kohli, Justice Singh urged women lawyers to devote their time and attention to law practice, by cutting time spent on going to parlours or watching movies.
In 2013, she also set up the Prathiba M. Singh Scholarship for LLM students at the University of Cambridge in 2013. The institution grants scholarships to Indian students who have secured admission at Cambridge for pursuing their LLM course.
She was elevated as a Permanent Judge of the High Court of Delhi on 15th May 2017.
---
Suggested Reading: Delhi HC Justice Prathiba Singh's Comments On Manusmriti Earn Flak On Social Media
---