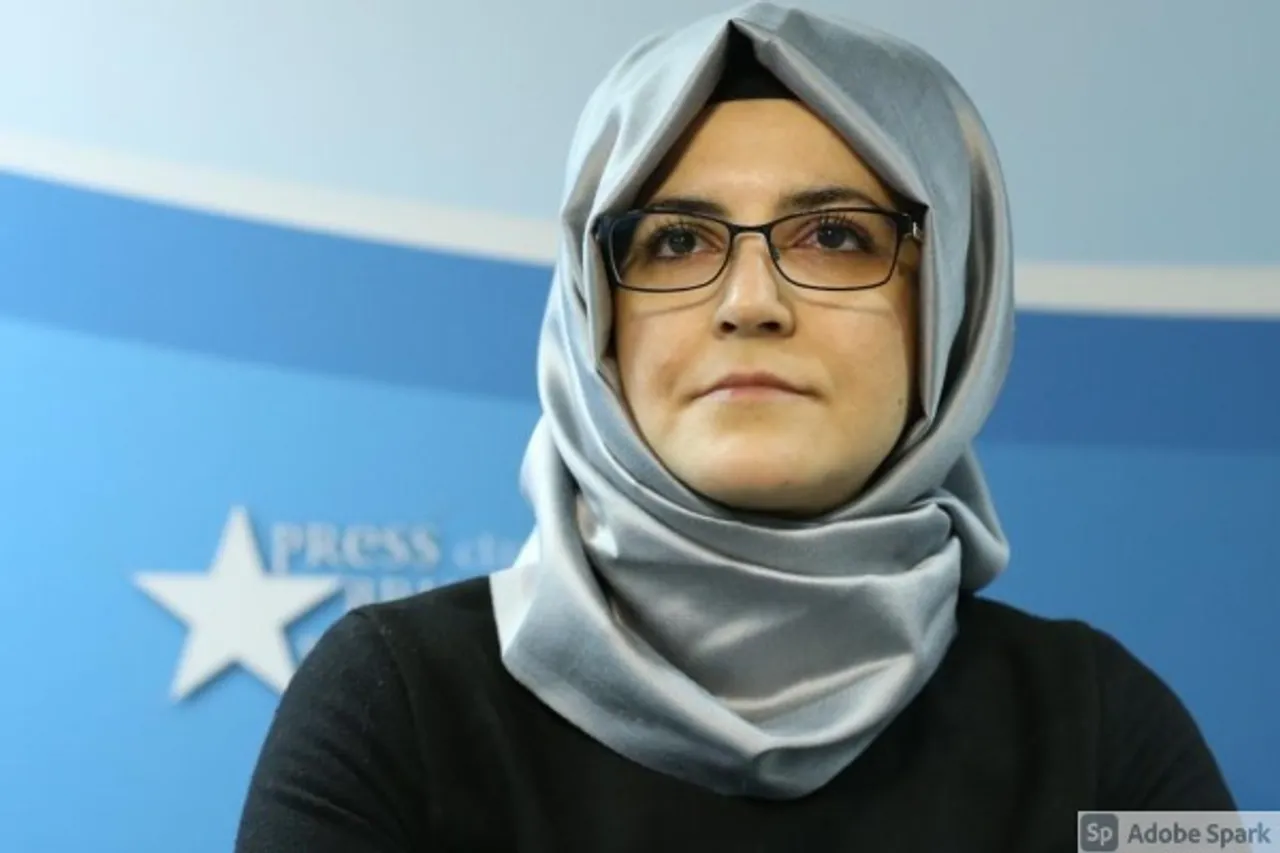 Hatice Cengiz: 10 things to know about the fiancee of Jamal Khashoggi, the journalist allegedly murdered by the Saudi authorities.
After a declassified US intelligence report confirming Saudi crown prince's involvement in Jamal Khashoggi's assassination came out last Friday, Hatice Cengiz, the fiancee of Khashoggi demanded 'punishment without delay' for the heinous political killing.
Hatice tweeted her official statement on Monday, calling for immediate action to bring justice to the innocent. It read, "The truth — that was already known — has been revealed one more time, and it is now confirmed… It is essential that the crown prince… should be punished without delay. "If the crown prince is not punished, it will forever... endanger us all and be a stain on our humanity."
It's my statement. #justiceforjamal pic.twitter.com/T9q7qK8AGu

— Hatice Cengiz / خديجة (@mercan_resifi) March 1, 2021
Further addressing the U.S. Biden-Kamala administration and other leaders, it further read, "Starting with the Biden Administration, it is vital for all world leaders to ask themselves if they are prepared to shake hands with . I urge everyone to put their hands on their hearts and campaign to punish the crown prince."
Jamal Khashoggi, a US resident working for Washington Post and who was critical of the crown prince Mohammed bin Salman's policies, was killed and mutilated in October 2018 when he visited the Saudi consulate in Istanbul. As claimed by various media reports, this was a planned operation by the Saudi authorities 'to take him out'. However, the Saudi government denied any involvement and blamed it on a rogue group.
Here are 10 things to know about Hatice Cengiz, the fiancee of the slain journalist:
Hatice Cengiz was born on April 6, 1980, and is a native of Istanbul. She was one of the five kids in her family. She pursued her degree and research studies at Istanbul University.
Hatice has a child from her earlier marriage which ended in divorce.
She met Khashoggi in May 2018, the same year he was assassinated, at a conference. The couple soon started seeing each other.
A friend of the couple revealed that Hatice's father was initially opposed to their relationship because of their large age gap of 22 years. However, her father eventually consented to their relationship.
In her previous statements and interviews, she used to recall how Jamal and she were intellectually compatible and exchanged their views, opinions and insights on current affairs and various other topics.
As per the reports, Jamal and Hatice went together to the Saudi Embassy in Istanbul, Turkey, to collect documents related to the proof of the former's divorce from his first wife.
Hatice reportedly waited for more than 10 hours outside the consulate, and returned the following morning when her fiance had not come back.
Since the day of the unfortunate incident, Hatice has strived tirelessly to seek justice for her late fiance. From giving interviews and writing columns to demanding help from authorities and other organisations, she has left no stone unturned for her just cause.
Apart from being a research scholar, she is also a freelance writer who has written opinions and other pieces for a number of international news outlets.
After the US report which recently surfaced, Hatice

"I'm devastated than ever before," Jamal Khashoggi's fiancée Hatice Cengiz tells me in an emotional phone call, after the release of a US intelligence report into Khashoggi's murder. "Now I believe he will never come back." @mercan_resifi pic.twitter.com/PqgVusMgzt

— Christiane Amanpour (@camanpour) February 26, 2021 CNN that she is 'devastated than ever before'. "Now I believe he will never come back. I just looked at Jamal's picture that I took one-by-one… I don't know what I want to say," she said.
"I'm devastated than ever before," Jamal Khashoggi's fiancée Hatice Cengiz tells me in an emotional phone call, after the release of a US intelligence report into Khashoggi's murder. "Now I believe he will never come back." @mercan_resifi pic.twitter.com/PqgVusMgzt

— Christiane Amanpour (@camanpour) February 26, 2021