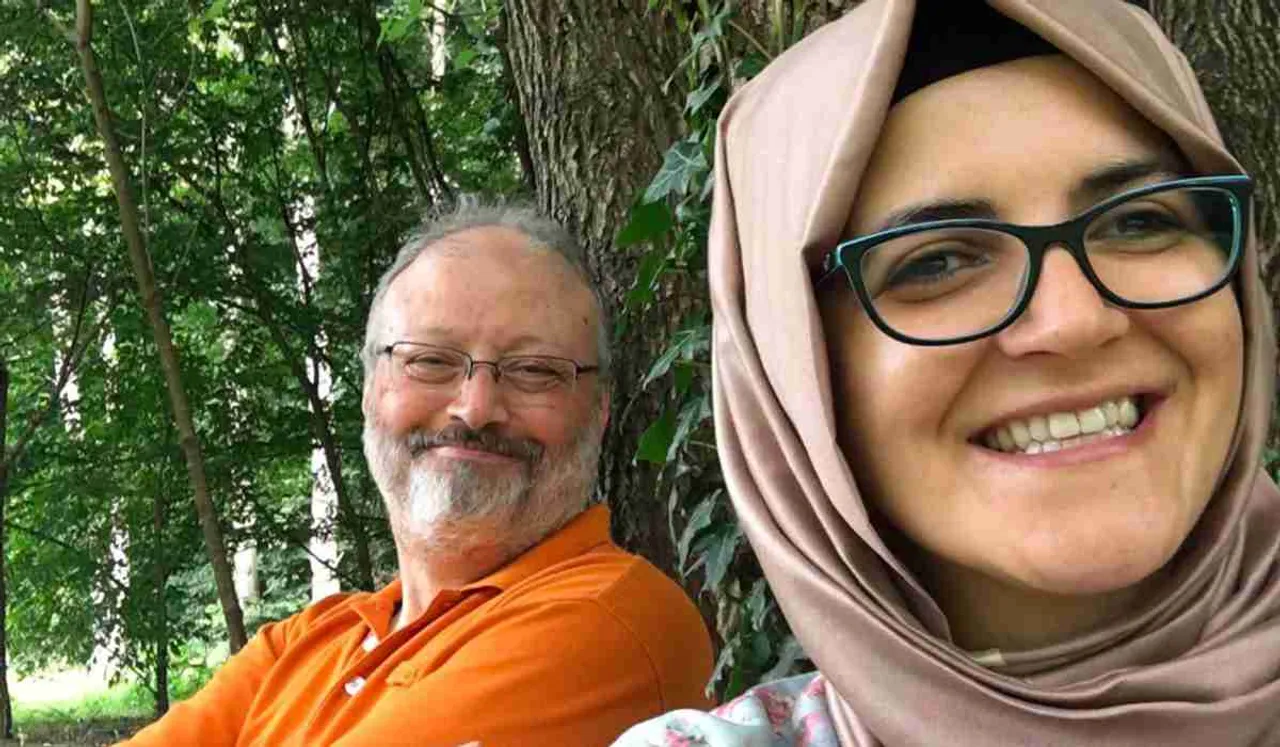 Hatice Cengiz, fiancee of slain Saudi journalist Jamal Khashoggi, has demanded "punishment without delay" for Saudi Arabia's Crown Prince Mohammed bin Salman over his death. Her call for justice comes following a declassified US intelligence report that confirms Salman's involvement in Khashoggi's assassination two years ago.
On October 2, 2018, Khashoggi, a Washington Post journalist, had visited the Saudi consulate in Istanbul to obtain documents ahead of his marriage to Cengiz. He was killed there in what several reports claimed was a planned operation to take him out. The US intelligence's Khashoggi report declassified Friday upholds that Saudi leader Salman "approved an operation in Istanbul, Turkey to capture or kill Saudi journalist Jamal Khashoggi."
In a statement issued on Twitter, Cengiz has said, "The truth -- that was already known -- has been revealed one more time, and it is now confirmed... It is essential that the crown prince... should be punished without delay."
Read Hatice Cengiz's statement below:
It's my statement. #justiceforjamal pic.twitter.com/T9q7qK8AGu

— Hatice Cengiz / خديجة (@mercan_resifi) March 1, 2021
Hatice Cengiz Demands Justice For Khashoggi
Cengiz has, since Khashoggi's murder, been vocal about urging action in the case and bringing the culprits to book. Over several pieces in the Post, she has written about "those who ordered this monstrosity, remain unprosecuted and unpunished. Starting with United States, most of the governments of the world have done nothing to push forward this case."
She had previously urged US President Joe Biden to declassify the CIA's report on Khashoggi's death.
Pointing out Biden's government that made the Khashoggi intelligence report public this month, Cengiz adds, "Starting with the Biden administration, it is vital for all world leaders to ask themselves if they are prepared to shake hands with a person whose culpability as a murderer has been proven but not yet punished."
More About Hatice Cengiz
Hatice Cengiz is a Turkish researcher and PhD student who was engaged to be married to Khashoggi before his assassination in 2018. The two had reportedly met the same year during a conference in Istanbul. She has recalled how they exchanged ideas and debated on world events and she was looking forward to beginning a new life with him.
"Yet I am left at the door alone. I am the one story Jamal did not complete," she wrote in 2018.
One of five kids, Cengiz pursued her higher studies and research at Istanbul University. She has one child from a marriage that ended in divorce.