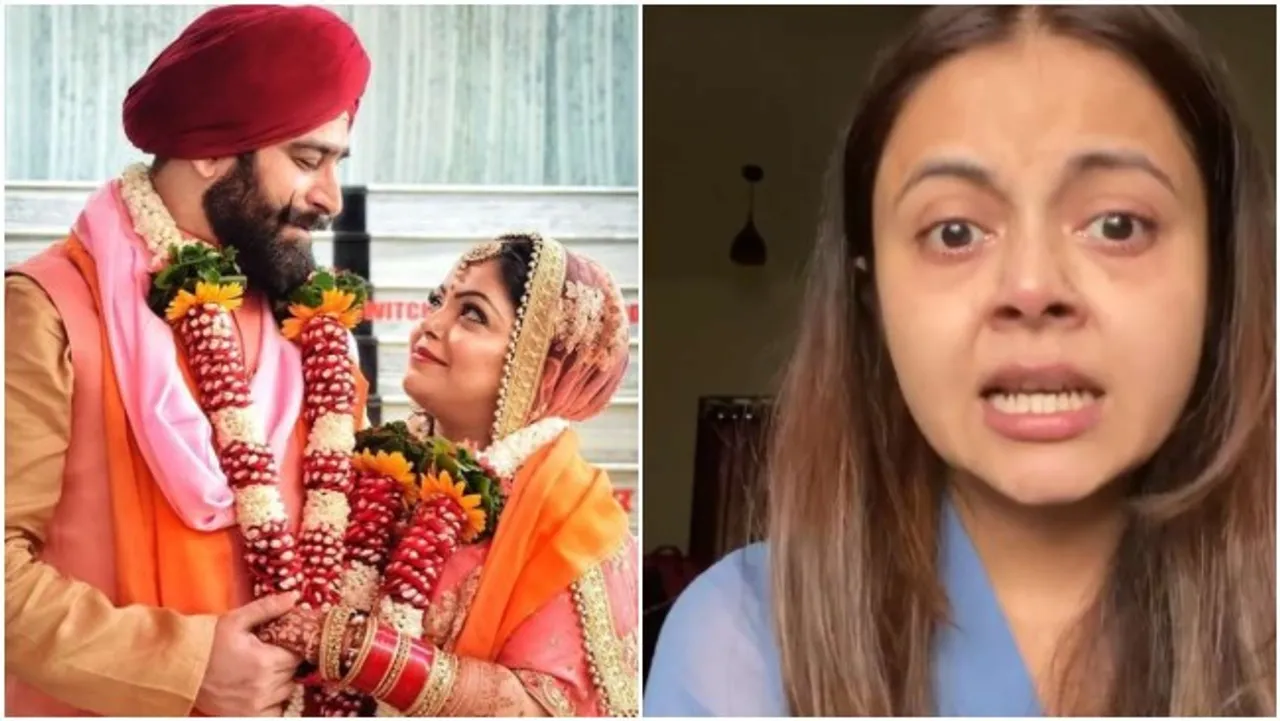 Devoleena Bhattacharjee, an actor famous as Gopi Modi in television drama Saath Nibhana Saathiya, alleged how her late friend, Divya Bhatnagar, who died of COVID-19,  was facing domestic abuse at the hands of her husband, Gaggan Gabru.
Who  Is Devoleena Bhattacharjee?
Devoleena Bhattacharjee made her acting debut in 2011 in a show named Sawaare Sabke Sapne Preeto. She later replaced Giaa Manek as Gopi Modi in Star Plus show Saath Nibhana Saathiya. Bhattacharjee is also a trained Bharatnatyam dancer. She joined Big Boss 13 as a contestant and later walked out of the show. For Season 14 she has entered the house as a guest.
Hailing from Assam, Devoleena did her schooling from Godhula Brown Memorial English High School in Sivasagar, Assam and her higher studies from the National Institute of Fashion and Technology in New Delhi. She started her professional journey as a jewellery designer.
Earlier Bhattacharjee had put up this post for her friend Divya.
 

View this post on Instagram

 
About the Instagram Video
In an Instagram video which looks like an emotional outpour, Bhattacharjee talked about the alleged problematic relationship between Divya Bhatnagar and her husband Gaggan Gabru. She reported that Divya, during her marriage was subjected to severe mental stress and physical abuse. The video in Hindi translates to, "She had just started living life on her own without falling in other people's trap. I feel like God couldn't see her suffer, his late father couldn't see her suffer. In the last 9-10 years, I have never seen Divya speaking ill about anyone."
 

View this post on Instagram

 
Targeting Gaggan Gabru, Divya's husband, Bhattacharjee said, " I'm making this video because I have to talk about the mental stress and physical abuse that she had to suffer, and the man who is responsible for it. I am talking about you, Gaggan Gabru. You posted that Divya's mother and brother were against your relationship and that they were getting publicity because of you. Who are you? You are nothing. You came here and begged for her acceptance. I cut off ties with her for four years because of you. Who are you to give publicity, I'll give you publicity now."
Also read: Covid-19 and Celebrities: 5 Things To Know About Tv Actor Divya Bhatnagar
She further alleged that Gaggan Gabru already has a molestation case against him Shimla and he is out on bail. She said  "You will return to jail, because of how you tortured Divya. You think she's gone now so you can chill with your girlfriends?"