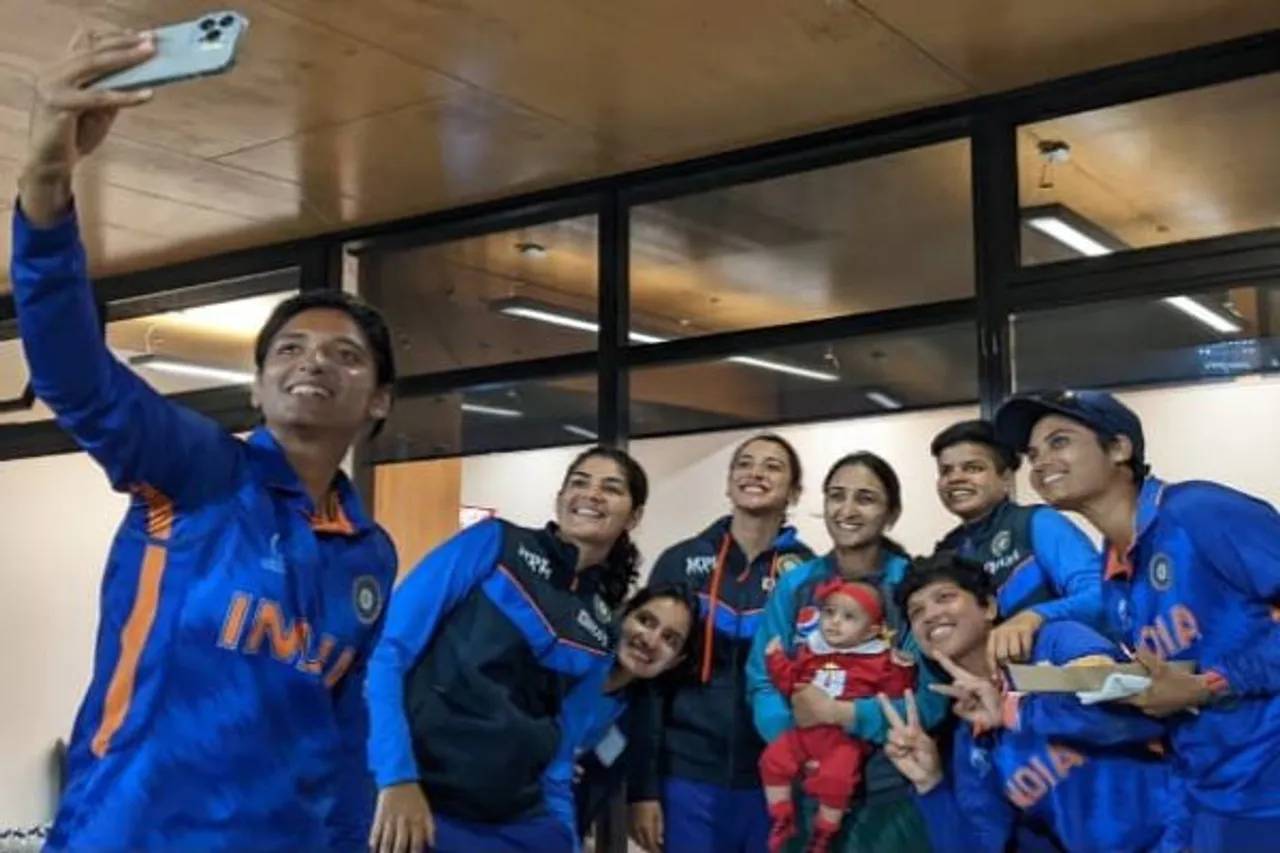 Who Is Bismah Maroof: Pakistani team captain Bismah Maroof may have lost the cricket match to India on Sunday but her photo of carrying her baby to the match has won the heart of many netizens online. There is another video where the Indian team can be seen competing with each other for the attention of Maroof's daughter Fatima as she remains wrapped around her mother.
Indian cricketers Harmanpreet Kaur, Ekta Bisht, and Smriti Mandhana among others were present to take a picture with the little one.
Here's everything you should know about Bismah Maroof
She was born on born 18 July 1991
She is a Pakistani cricketer who plays as an all-rounder.
She was the first woman to score 1,000 runs in ODIs for Pakistan.
On 11 October 2017, Bismah became the captain of the Pakistan women's cricket team. This was ahead of the New Zealand series in the UAE
She gave birth to her daughter in April 2021 and returned in December 2021 ahead of the 2022 World Cup.
On 6th March, she came to the stadium with her daughter Fatima.
Talking about the birth of her daughter, she said in an interview, "The journey from childbirth to getting her had its fair share of difficulties, as I had to start from scratch to regain my fitness. Women don't often return to sports or continue their professional careers after getting married or childbirth." But she said that she had been spending time doing strength and conditioning sessions.

Her decision of carrying the baby to the match has won hearts of many. Stand-up comic Aatif Nawaz took to Twitter and said, "Bismah Maroof's legacy will go far beyond her achievements on the field. In a society that often tells women to make choices between career and family, she's showing that you can have both! Such an inspiring person."
---
Suggested Reading : Good Game! Indian Cricketers Play With Pakistani Captain Bismah Maroof's Daughter
---