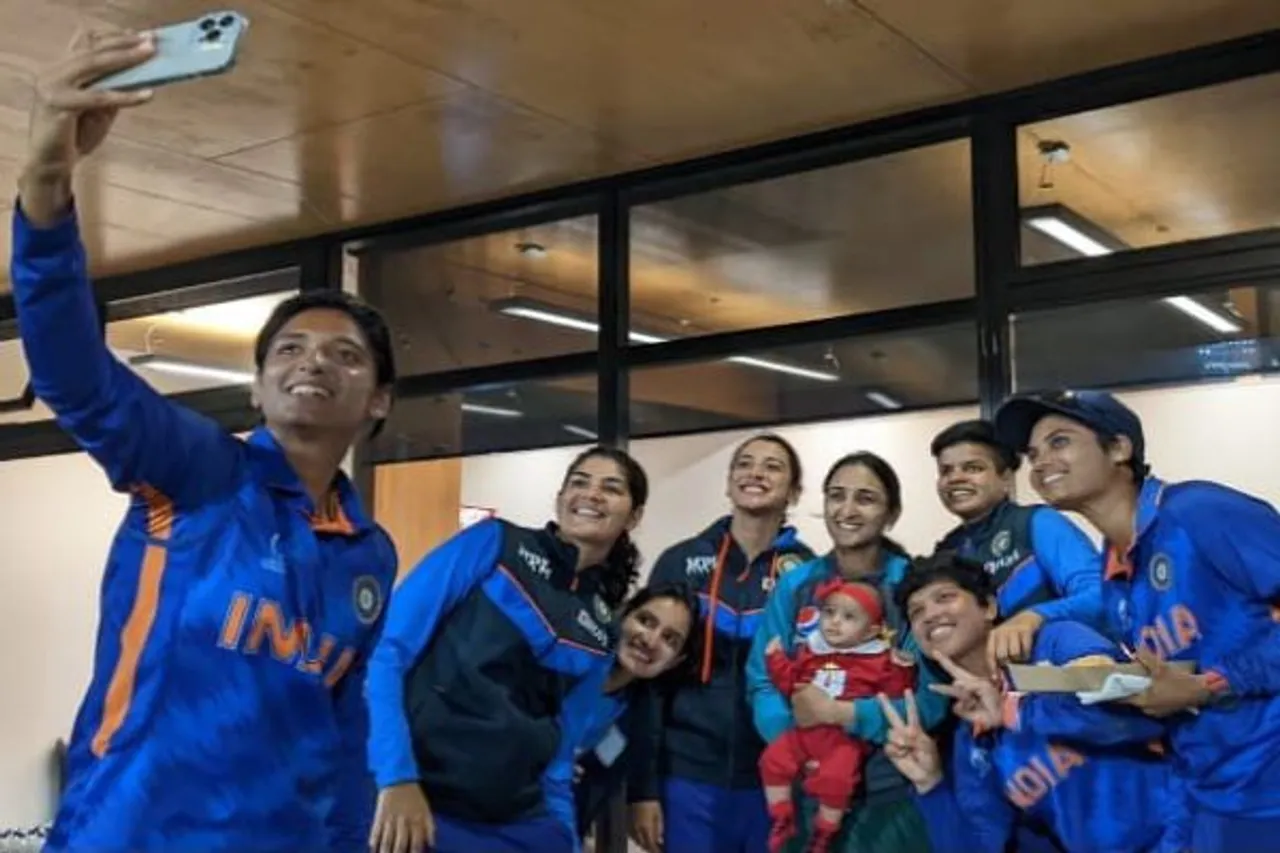 Making an amazing start to their World Cup tour, the Indian women's cricket team won the match against Pakistan on Sunday. They defeated the opponent by 107 runs. Amidst many brilliant performances that fans got to witness yesterday, a video of the Indian team chilling with the daughter of Pakistani team's captain Bismah Maroof has caused the most excitement online.
India and Pakistan cricket matches are often filled with dread. The winning of either side cause huge trolling of players on the other side and at most times leading to online trolling and even verbal abuse. It goes without saying that India-Pakistan matches cause tempers to flare, and tensions to soar. But a recent viral video has proved how sports can also be a lovely occasion to bond and share some lighthearted moments with your strongest opponents.
---
Suggested Reading: Five Viral Videos That Filled Our Timeline With Positivity And Compassion
---
Bismah Maroof Daughter Viral Video
In the short video circulating online, the members of Indian women's cricket can be seen fiercely competing for the attention of Maroof's daughter Fatima as she remains wrapped around her mother.
Indian cricketers Harmanpreet Kaur, Ekta Bisht and Smriti Mandhana among others also took a picture with the little one. "What a lovely moment! Cricket has boundaries on the field, but it breaks them all off the field. Sport Unites," legendary cricketer Sachin Tendulkar tweeted, while sharing team India's picture with Maroof and Fatima.
Reportedly, Maroof came to the stadium ahead of the match with her daughter. The picture of her entering the venue with her daughter has also gone viral.
Maroof gave birth to her daughter Fatima in August last year and shortly returned to international cricket as per the maternal policy of the Pakistan Cricket Board, which provides 12 months paid leave and a guaranteed extension of the contract. Ahead of the match, Maroof talked about her journey back to the sport after giving birth.
She said, "The journey from childbirth to getting her had its fair share of difficulties, as I had to start from scratch to regain my fitness. Women don't often return to sports or continue their professional careers after getting married or childbirth." But she said that she had been spending time doing strength and conditioning sessions.
(Feature Image Credit: Mazher Arshad/ Twitter)