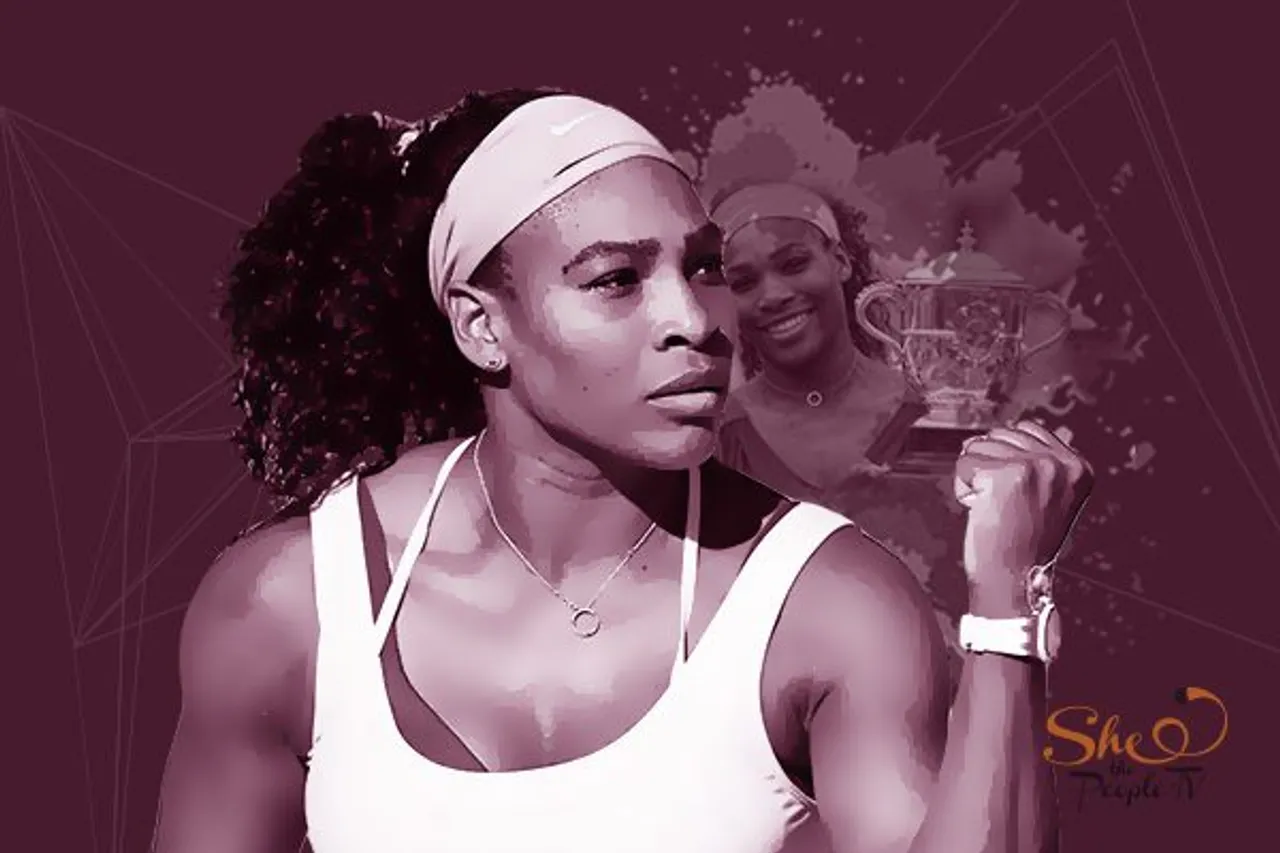 "Best female player ever ― no question, but if she played on the men's circuit, she'd be like No. 700 in the world." -- John McEnroe's exact words addressed to Serena Williams. In a new memoir, retired tennis great John McEnroe was applauding the player, but a few days later, he makes a statement like that about the winner of 23 Grand Slams! Sexism at its best, isn't it?
On a Sunday interview with NPR's Lulu Garcia-Navarro, the seven-time major singles champion stated, "Some wouldn't qualify it, some would say she's the best player in the world, Why qualify it? Well because if she was in, if she played the men's circuit, she'd be like 700 in the world. … That doesn't mean I don't think Serena is an incredible player. I do, but… if she had to just play the circuit — the men's circuit — that would be an entirely different story."
Also Read: Ten Leadership Skills we can learn from Serena Williams
He's not only inevitably sexist but is disrespectful to a player who has been the face of tennis and sportsmanship for several years now. However, she is one of a kind woman who beat sexism in the past and who doesn't fear to speak of her mind openly. As expected, there were a series of tweets posted by Williams (35) and McEnroe (58). She, because the sexism has to be called out and how she as a woman in sports makes all the difference, and he because justifying sexist remarks is naive.
Is being the best athelete in the world about pitting men against women? By that metric women can never be best. (1/2)

— Lulu Garcia-Navarro (@lourdesgnavarro) June 25, 2017
Shouldn't you look at exceptional performance and wins? It's not a battle of the sexes (2/2)

— Lulu Garcia-Navarro (@lourdesgnavarro) June 25, 2017
"I mean my kids don't think I can beat her anymore," 

McEnroe said

. "Maybe I should get her now because she's pregnant."
In fact, Serena knows how to handle such issues like a boss.
Dear John, I adore and respect you but please please keep me out of your statements that are not factually based.

— Serena Williams (@serenawilliams) June 26, 2017
I've never played anyone ranked "there" nor do I have time. Respect me and my privacy as I'm trying to have a baby. Good day sir

— Serena Williams (@serenawilliams) June 26, 2017
"For me, men's tennis and women's tennis are completely, almost, two separate sports," Williams said. "If I were to play Andy Murray, I would lose 6–0, 6–0 in five to six minutes, maybe 10 minutes. No, it's true. It's a completely different sport. The men are a lot faster and they serve harder, they hit harder, it's just a different game. I love to play women's tennis. I only want to play girls, because I don't want to be embarrassed."
Williams who clinched a historic seventh Australian Open title in January, says that she's planning to return to tennis court in 2018.
She has won 23 major singles titles, a record in the Open era, which began in 1968. She has been the world number one in women's tennis on multiple occasions. The last time she was at the top spot was for 186 weeks — a record for the most consecutive weeks at number one in women's tennis with Steffi Graf.
Pregnant Williams is resting now and has recently been listed among The Forbes 2017 list of 'The World's highest paid athletes', unveiled on June 8, where she is the only woman among the 100 highest paid athletes. She is ranked 51st in the list, which is topped by Real Madrid soccer star Cristiano Ronaldo.
Ugh. Feeling a little like Humpty Dumpty pic.twitter.com/NsKFNsyZAQ

— Serena Williams (@serenawilliams) June 24, 2017
Also Read: 'Da Da Ding' and get sporty: Nike tells Indian women
Hats off to Serena for her bold moves!
Join Us on https://www.facebook.com/SheThePeoplePage
Follow Us on https://twitter.com/SheThePeopleTV