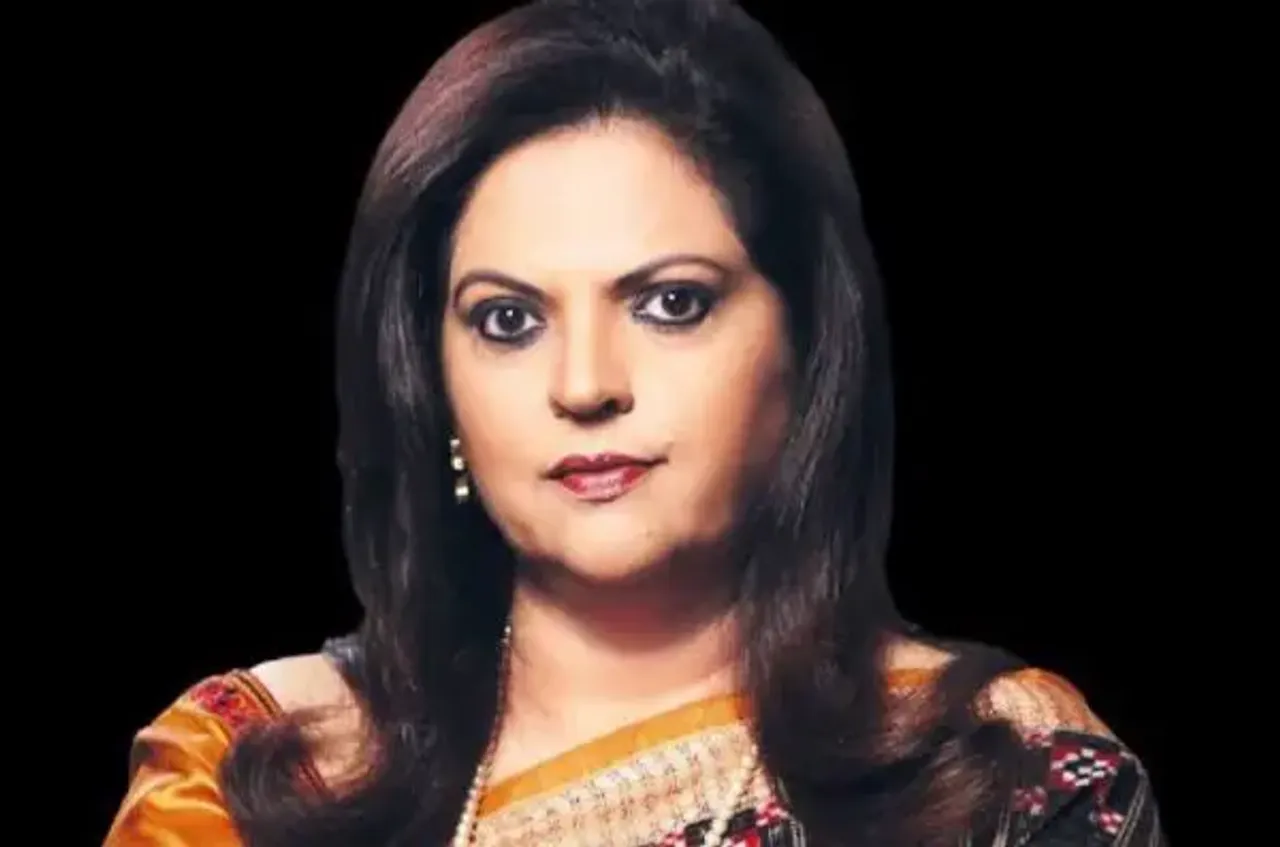 Indian journalist Navika Kumar faced backlash after using a derogatory term for a Congress leader Rahul Gandhi during a live show on Times Now channel. Her name was trending on social media as people demanded apology from her.
The journalist during a debate on the news channel was seen talking about the Punjab Congress crisis and how Rahul Gandhi was 'just came back from a vacation.' Kumar said, "And the day he returns bloody..." She quickly apologised after realising what she had said.
After demands of apology by public at large, the journalist said that she has done thousands of years of anchoring and has never made any mistake in the past. She said that the usage of the word was unintentional and she used it for a political situation and not for any person. She added, "My intention was not to hurt any person's sentiments."
This incident gets added to several other unethical practices many journalists have engaged in the past years. Kumar herself came under criticism when actor Sushant Singh Rajput passed away in 2020. Kumar had verbally read out personal chats of celebrities on national television. She also broadcasted "exclusive" pictures of Rajput's dead body on the channel. This led to an uproar about how journalism should be defined. Read more here.
Over the years, several Indian journalists have caught the ire of the public was crossing the limits of unethical conduct. Here are five such examples:
Anjana Om Kashyap's Sneha Dubey Interview: 
Recently after India's first secretary Sneha Dubey gave the rebuttal from India's behalf to Pakistan's Prime Minister, Anjana Om Kashyap was seen forcing her way into a room asking Dubey for an Interview. In the video that soon went viral, Dubey is seen joining hands and asking the journalist to leave. In was also learnt in the video that Dubey had already denied saying anything further in the matter. Read full story here.
Sudhir Chaudhary Vs Mahua Moitra
In 2019, Trinamool Congress party leader Mahua Moitra filed a defamation suit against journalist Sudhir Chaudhary. The journalist had claimed on his news channel that Moitra plagiarised a speech she gave in the Lok Sabha. Chaudhary even went on to say that Moitra plagiarised American author Martin Longman's work. Longman later posted a tweet on his official handle refuting the claims and called out Chaudhary and other trolls who were mocking Moitra on social media.
Reporters Chasing Deepika Padukone
During the investigation of the drug case in connection with the death of Sushant Singh Rajput, reporters from news channels such as India Today and Republic Tv caught the attention of the public. They were chasing Padukone on the street for a footage.
One of the reporters of Republic TV was also heard uttering cuss words in a viral video while he chased the officials of Narcotics Control Bureau. The officials of the drug control agency had left actor Rhea Chakraborty's house after conducting a raid.
TRP Scam and Republic Tv
Mumbai Police in their statement from last year had said that television channels like Republic Tv were rigging their TRPs. The police claimed that the number of viewers of the channel were illegally increased. Republic TV was also sent a notice. The Editor-in-chief of Republic TV, Arnab Goswami then came out with a statement. He said, "Republic will fight back, Republic will continue its investigation into the Sushant Singh Rajput case, the Palghar case and any other case." The news channel stooped so low during the death probe of the actor that their reporters were seen hiding behind the bushes near Rhea Chakraborty's house. They made every attempt to paint her as the convict in the case.
Views expressed by the author are their own.