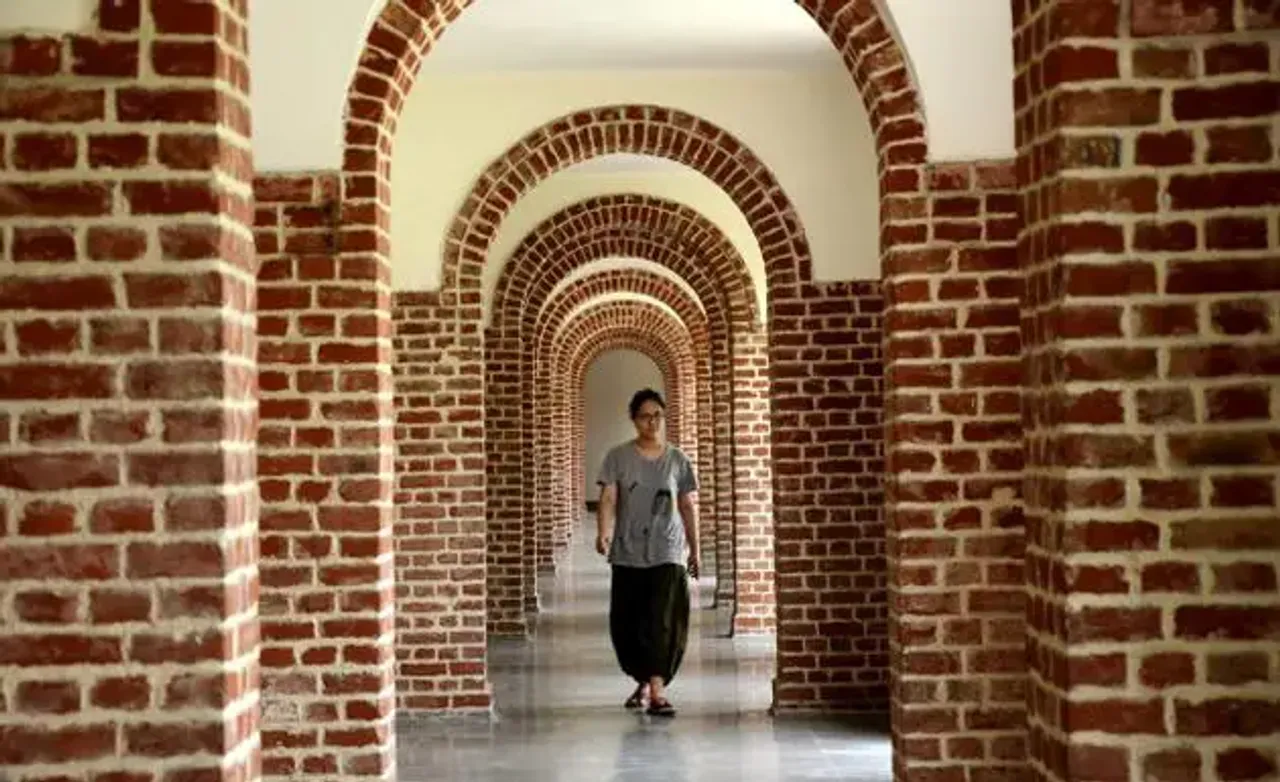 This is the time of the year where fresh graduates from school are running from college to college, searching for their name in lists band giving interviews. Teachers are preparing for their plans of the semester and parents are giving all the support they can to their children. Amidst all the running are the expectations and future plans of varsity life.
"I've just come out of the pressure of 12th grade and I am really excited to go to college. The freedom to do whatever I want and study the subject I am really interested in. I'm scared too, I've never been this independent," says Manvi Katyal, who's currently applying to various colleges under Delhi University.
Also Read: Miranda House is best college in the country as per a new ranking
Students generally have a preconceived notion about the University as a place where people only have fun, there is no pressure of studying and it is very easy to bunk college. But Pranav Arjun, a student of Hans Raj College says,
"You do all the 'cool' in the first month of college - making friends, going out to party. And then reality hits you, you have submissions, presentations, attendance to tackle and struggle for internal marks. It's not a cakewalk."
"I've always wanted to go to Lady Shri Ram College. For me that is the only place where I can fit in. I want a place where I can study at length, delve into my discipline and really focus my energies into reading. I understand the 'it's college so chill' but I'm just not cut out for that," confesses Snigdha Parasher, who is currently deciding between Delhi University college and Ashoka University.
Parents too are gearing up for the new change in their child's life. Divya Mehta whose daughter is now going to college says,
"It's all too quick for me. I still feel that she is a baby and I just hope she makes the most of the opportunities she gets. Like any parent I want her to maintain the balance."
On the other hand, Pradeep Singh, father of a girl who just got into Delhi University says that he wants his daughter to experiment with everything in life as long she maintains her dignity and is honest with her parents.
Professors too are gearing up for the new year, with Meenal Pachori, an MBA professor says, "I've been teaching for the past eight years. The first-day nervousness is not there. But surely there is a doubt - whether the students feel comfortable, will they be able to ask doubts. The first step is to judge the level at which the students can think and their backgrounds. These two factors are the one that decide the course of the semester and how the paper will be taken by the students."
"I feel really scared. To make the shift from the back of the classroom to the front. There is that split second where u can choose to not be taken seriously as a student. Sorry, teacher. But rather pass off as a student and run away. Because it's the first day, the only thing on my mind is how fast do I let people off and how quickly can I be on the train back home," jokes Samik Dasgupta, Assistant Professor at Delhi University.
The bond between the professors and the students is what creates the foundation of the students' comfort level. Students look for some casualness as compared to school teachers from their college professors who will let them 'bunk' classes. They wish to explore the locality of their college, going to different places to eat, walk around more independently and moreover, be a part of most of the college activities.
Also Read: Gender Bias and the Varsity Theatre Societies
Jagriti is an intern with SheThePeople.TV