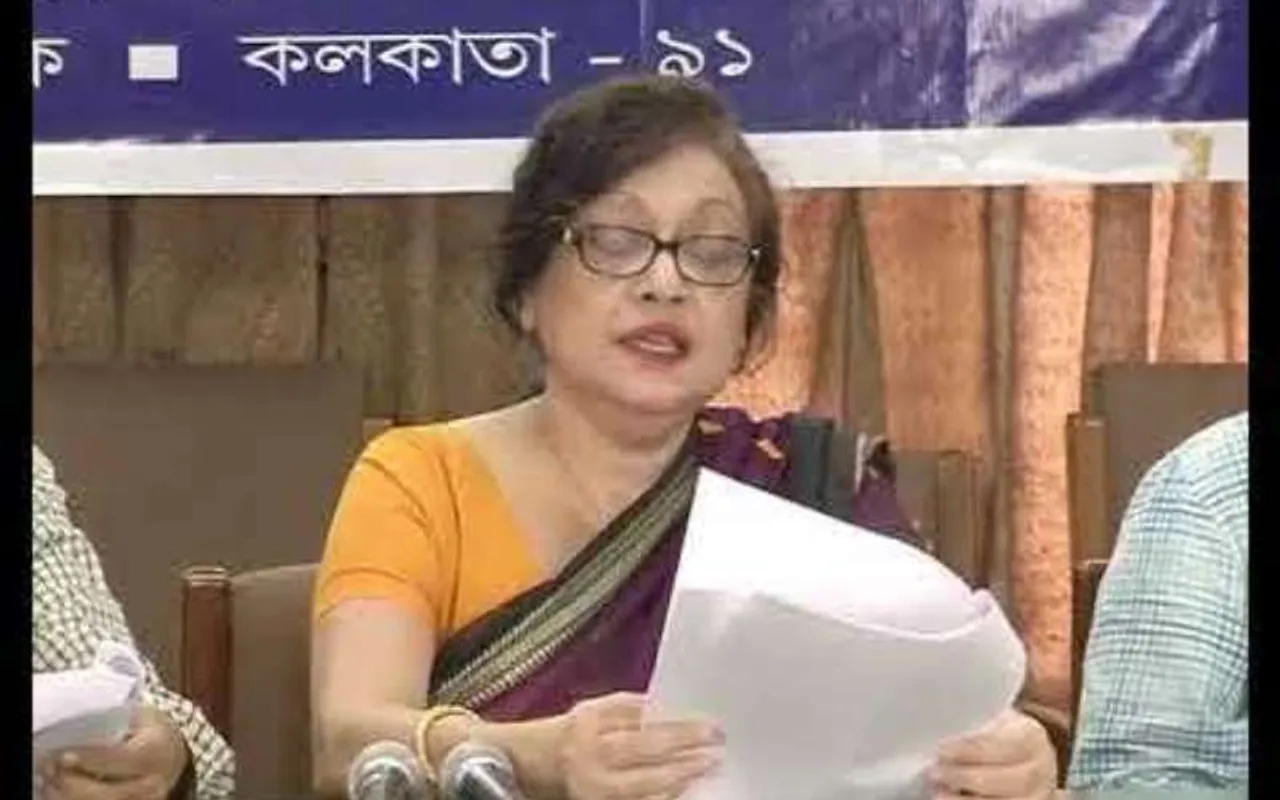 Mahua Das, chief of the West Bengal Council of Higher Secondary Education (WBCHSE), is drawing flak from the political spectrum and certain organisations for mentioning the religion of the girl student who topped the state's higher secondary examinations.
Announcing the list Friday, Das said, "The highest marks obtained this year is 499. A Muslim girl secured the marks. She is a Muslim lady from Murshidabad."
Das failed to mention the girl's name Rumana Sultana, to which political leaders have objected, with some demanding for the council president to be sacked. Student organisation West Bengal State Chhatra Parishad reportedly protested against Das' actions.
Mahua Das Sparks Row In Bengal: Political Leaders, Organisations Cry Foul
The state's Imam Association has strongly denounced Das' naming of Sultana's religion, issuing a statement saying, "We condemn this. Instead of naming the student, she chose to highlight her religion."
Calling Das " a person without ethics and manners," the association has demanded strict action against her from Chief Minister Mamata Banerjee.
Oppositions Congress and Bharatiya Janata Party (BJP), meanwhile, too have come down heavily on the education council and Das over the matter. Leaders of BJP, which lost the state election to Trinamool Congress in May this year, are calling it an instance of Banerjee's "appeasement politics."
In Mamata Banerjee's Bengal, appeasement politics hits a new low, when a board official reduced academic achievement of a class 12th girl student to her religious identity… She repeatedly mentioned that the girl is a Muslim!

One wonders what more these students have to endure? pic.twitter.com/O3fJx22d3t

— Amit Malviya (@amitmalviya) July 23, 2021
Congress student leaders in the state have asked for Das to either apologise for her statement or step down from her role as WBCHSE head. Lok Sabha member Adhir Ranjan Chowdhury was quoted saying, "We will be happier if there is no attempt to flag the religious identity of a girl student. It is praiseworthy that a girl student secured the first rank, leaving behind boys."
As per PTI, an official from WBCHSE has said Das mentioned the student's religion to underscore how she "fought social and economic hurdles" to the top despite being a girl from the minority community. 
---
&t=60s