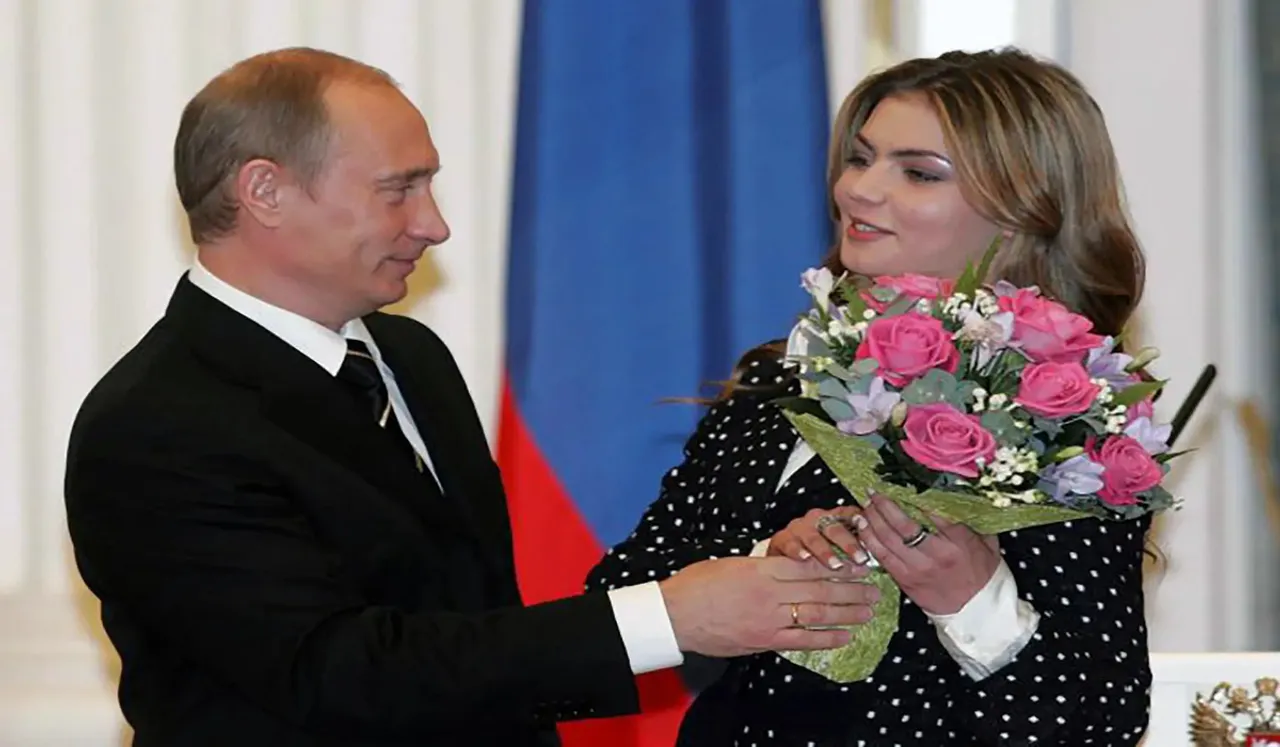 Reports suggest that Russian President Vladimir Putin is unhappy to welcome another child with 30 years junior ex-gymnast "lover" Alina Maratovna Kabaeva. Meanwhile, the latest updates from from the Russia-Ukraine war reveal that at least six people were killed and more than 30 are trapped in a building located in the Ukrainian town of Chasiv Yar as feared by Donetsk's governor. 
As stated by Kremlin insiders-run General SVR Telegram Channel, Putin, 69, is rumoured to have four children with his partner and former champion Olympic rhythmic gymnast. 
Vladimir Putin Alina Kabaeva
According to an anonymous post which used Alina's first and middle names, the Russian President was displeased with the news of Kabaeva's pregnancy reasoning that they already have enough children and moreover, daughters. 
With inputs from The New York Post, sources who spoke to Page Six earlier this year claimed, that Kabaeva is thought to have two sons and twin girls with the Russian president, all of whom were born in Switzerland. Sources further added that she and the kids had been camped out in a remote area of the nation.
Putin learned Kabaeva was pregnant once more in May, according to the same Telegram user, which, according to the British tabloid newspaper, The Sun, was not intended. 
In addition, Putin has two daughters from his first marriage to Russian flight attendant Lyudmila Shkrebneva: 35-year-old Katerina Tikhonova, a former competitive dancer who oversees an AI project at Moscow State University, and 36-year-old Maria Putina, who goes by the last name Vorontsova and is a co-owner of Nomenko, a healthcare investment company.
After Kabaeva won a gold medal for Russia at the 2004 Summer Olympics in Athens, which catapulted her into the national spotlight, Putin and Kabaeva, (who was born in Uzbekistan), first became acquainted. She allegedly became Russia's "Secret First Lady" by 2008.
---
Suggested Reading: Vladimir Putin's Daughters Face US Sanctions: 10 Things To Know
---
Meanwhile, according to ABC News, a video released by Ukrainian police depicts a guy being rescued from the ruins of a demolished apartment building in the Donetsk region. 10 days of military exercises between Russia and Belarus started on February 10th, 2022. Fighting erupted in eastern Ukrainian rebel territory on February 17, 2022.