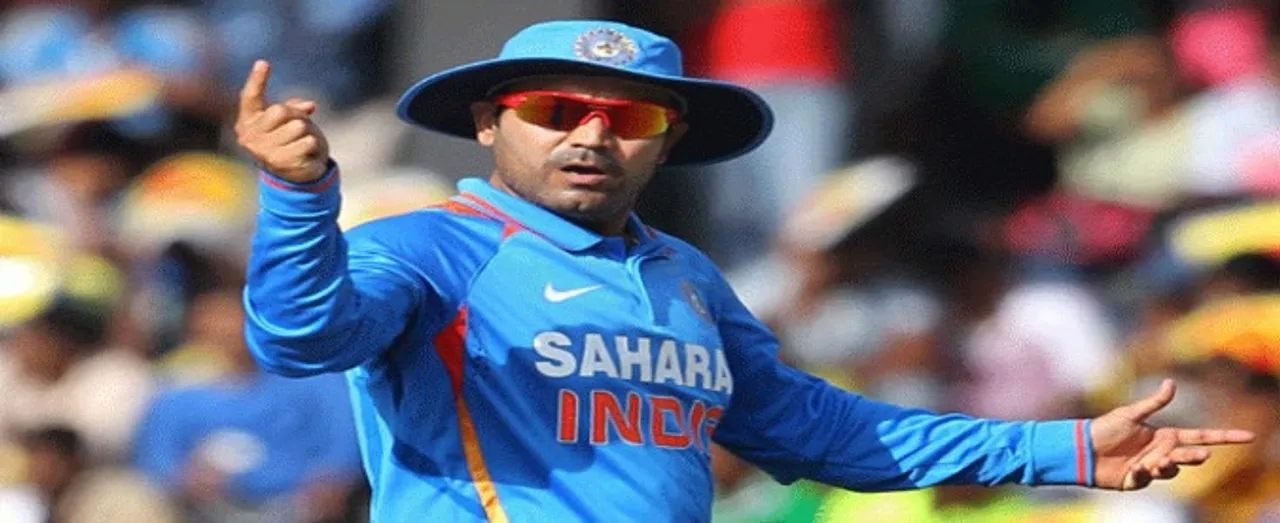 Indian cricket legend Virender Sehwag has requested Prime Minister Narendra Modi to name a special train and plane after gymnast Dipa Karmakar and athlete Lalita Babar to honour their efforts at the ongoing Rio Olympics.
Also Read: Rio2016: They're fabulous at sport and have physiques to die for. Meet 4 Olympians who make you want to work out
He tweeted:
Reqst to Hon'ble @narendramodi ji & @sureshprabhu ji 2consider d following in honour of #DipaKarmakar & #LalitaBabar pic.twitter.com/uEUfNrFHCE

— Virender Sehwag (@virendersehwag) August 15, 2016
Other well-known sports personalities are also backing our Olympians. For instance, cricket icon Sachin Tendulkar joined millions of Indians from all walks of life to congratulate gymnast Dipa Karmakar, who missed the bronze medal by a whisker at the ongoing Rio Olympics on Monday.
Winning & losing is a part of sport.. You've won millions of hearts & the entire nation is proud of ur achievements. https://t.co/qSpiWFSp2K

— Sachin Tendulkar (@sachin_rt) August 15, 2016
Olympians like Dipa Karmakar, Lalita Babar and Dutee Chand hail from financially distressed families, and have overcome that challenge as well as obstacles such as lack of facilities, to help India shine.
@ursangel777 @DipaKarmakar Proud mother of #DipaKarmakar 💓❤😇 U made us proud pic.twitter.com/HA99AQHdOZ

— Lavanya Tripathi FC (@TeamLavanya) August 15, 2016
Indian opener Shikhar Dhawan tweeted:
Congratulations to you and your coaches @dipakarmakar for placing the tricolour at the forefront of world gymnastics. Proud #DipaKarmakar

— Shikhar Dhawan (@SDhawan25) August 15, 2016
Even Bollywood superstar Amitabh Bachchan, who has been following our Olympians keenly since the beginning tweeted:
T 2348 - #DipaKarmakar .. the pride of India .. your story is what compels us to do better ... and we will !! Many congratulations !!

— Amitabh Bachchan (@SrBachchan) August 14, 2016
Actress Vidya Balan wrote:
Shabaash Dipa Karmarkar!! Loved watching you..We are Pro(u)dunova of you !! 🙂

— vidya balan (@vidya_balan) August 14, 2016
India's lone individual gold medallist Abhinav Bindra was among the first to congratulate Karmakar:
Dipa Karmakar you are my hero !

— Abhinav A. Bindra OLY (@Abhinav_Bindra) August 14, 2016
Karmakar may have not been able to create history by being India's first Olympic medalist in gymnastics this year, but when she finished fourth in the final of the women's vault event by 0.15 points, she won our love for her obvious effort and her sporting attitude. Her final attempt at the dangerous Produnova vault earned her widespread acclaim.
Also Read: Rio 2016: Lalita Babar qualifies in the women's 3000m steeplechase final
Babar, on the other hand, became the first Indian athlete — male or female — to appear in the final of an Olympic track event in 36 years when she qualified for the women's 3,000 metre steeplechase. On Monday, Babar finished 10th. But India will remember her national record breaking event when she booked her berth in the final, racing to take the lead one stage before finishing fourth.
These talents aren't minor and only sportspeople from all fields know what it takes to get even this far. Sehwag's effort to stand beside Karmakar and Babar and make them legends will inspire many like them to take up sports.
Feature image credit: Zee News
Read more from our Rio series here
Join Us on https://www.facebook.com/SheThePeoplePage
Follow Us on https://twitter.com/SheThePeopleTV