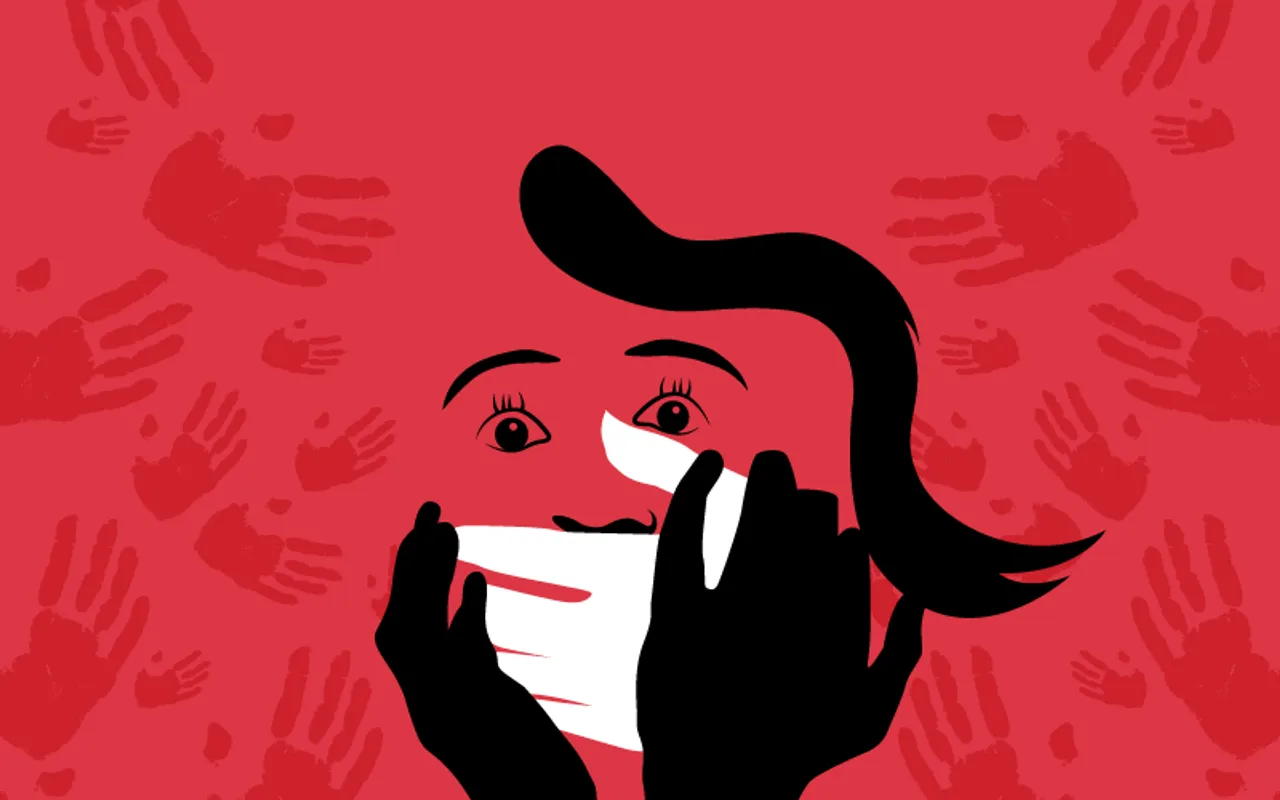 In a shocking incident, a teen girl was reportedly asked to dance in front of an inspector, at the Govind Nagar police station in Uttar Pradesh. This happened last week when she went there to report a molestation case against her landlord's nephew. A video of the teen girl is being widely circulated on social media. In it, she has alleged that the police officer first summoned her to the police station during odd hours and then forced her to dance in front of him. The girl and her family live in Govind Nagar.
The teen girl and her family work in 'Jagran' parties and earn their living by singing bhajans and folk songs at various events. According to the girl's mother, her daughter was allegedly molested twice by the nephew of their landlady. The accused has been identified as Anup Yadav. The girl's family tried to seek help from the police and approached the cops to lodge a complaint. The girl's family claimed that the landlady then forcibly threw them out of their rented house.
In a viral video, a teenage girl in Kanpur alleges that a police inspector asked her to dance when she had met him to file an F.I.R against her landlord's. However, the Deputy Superintendent of #Kanpur has denied the teenager's allegations.@Uppolice @kanpurnagarpol pic.twitter.com/boiipnfZBm

— Mirror Now (@MirrorNow) August 16, 2020
On July 26, the landlady and Yadav had allegedly barged into their house and attacked them. "Again, on August 7 night, my daughter was molested by him while she was on her way back home after marketing. It was when she approached Inspector Govind Nagar Anurag Mishra, he asked my daughter to first dance in front of him and then he will register her complaint," the girl's mother was quoted by TOI.
Also Read: Let's not skirt the issue of sexual violence
What You Should Know
An inspector from Govind Nagar police station reportedly asked a 16-year-old girl to dance before registering an FIR.
The girl alleged that she was molested by the nephew of her landlady.
The police has denied all allegations and said an investigation is underway.
However, denying all allegations, Govind Nagar Circle Officer Vikas Kumar Pandey said, "There seems to be no substance in the charges. Prima-facie it appears that the girl has made the video viral in order to create pressure on the police. However, a probe is underway in this regard." The investigation is underway based on the viral video.
Crime against women is most rampant in Uttar Pradesh. According to the National Crime Records Bureau (NCRB) 2018 report published on January 8 this year the country witnessed a total of 378,277 cases of crime reported against women in 2018. Uttar Pradesh topped the list with 59,445 cases, whereas Madhya Pradesh registered the maximum number of rapes at 5,450, nearly 15 a day, LiveMint reported.
Also read: Equating Safety with Clothing: The wrong and right of things