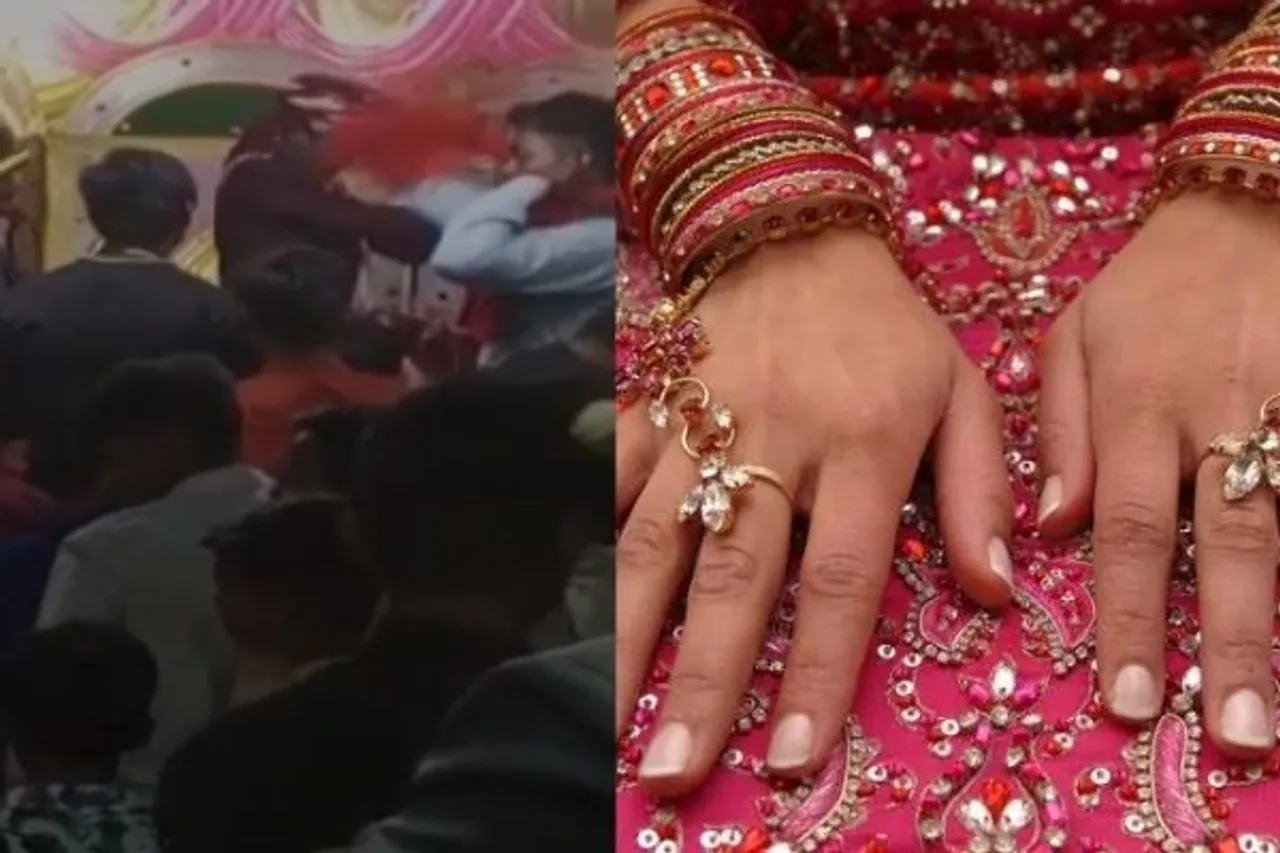 bride slaps groom: Indian weddings have become the breeding ground for viral videos. From brides doing push-ups to grooms doing performing naagin dance, these viral videos encapsulate fun moments of a wedding. However, there are some viral videos that are not so entertaining to watch. These videos are usually shot to showcase embarrassing moments of a wedding. For instance, clips and photos that show fights and disagreements between guests and families have started going viral frequently.
There is one video going viral that has particularly grabbed the attention of the netizens.  In the video, a bride slapped the groom not once but twice on stage when he was trying to garland her. The marriage ceremony, which was attended by hundreds of guests, was held in Uttar Pradesh's Hamirpur district on Saturday evening. Watch the video here
---
Contents of the video
The
clip
shows how the groom tried to garland the bride. However, she reacted by slapping him across his face. Ravikant Ahirwar, the groom, stood there shocked wondering what just happened to him. Meanwhile, the bride left the stage leaving the guests shocked.  The groom is a resident of Jalaun district's Chamari village.
According to reports, the family members intervened to control the situation. It is also being speculated that the bride didn't like the groom which is why she slapped him during the garland exchange ceremony.
This is not the first time when a bride was annoyed during the garland exchange ceremony. A bride in Uttar Pradesh's Auraiya district called off her marriage last year as she was upset by the groom's behaviour who had reportedly thrown a garland during the varmala ceremony which irked her. Following this, the two families quarreled with each other and the bride eventually decided to call off the wedding.
A similar incident took place last year at Panruti of Cuddalore district when a groom slapped the bride as he didn't like the fact that she was dancing with her relatives while entering the hall where one of the wedding functions was taking place. The bride, who came from Tamil Nadu, got infuriated and slapped back the groom. Not only this, she called off the wedding and got married to one of her cousins present there.
---
---