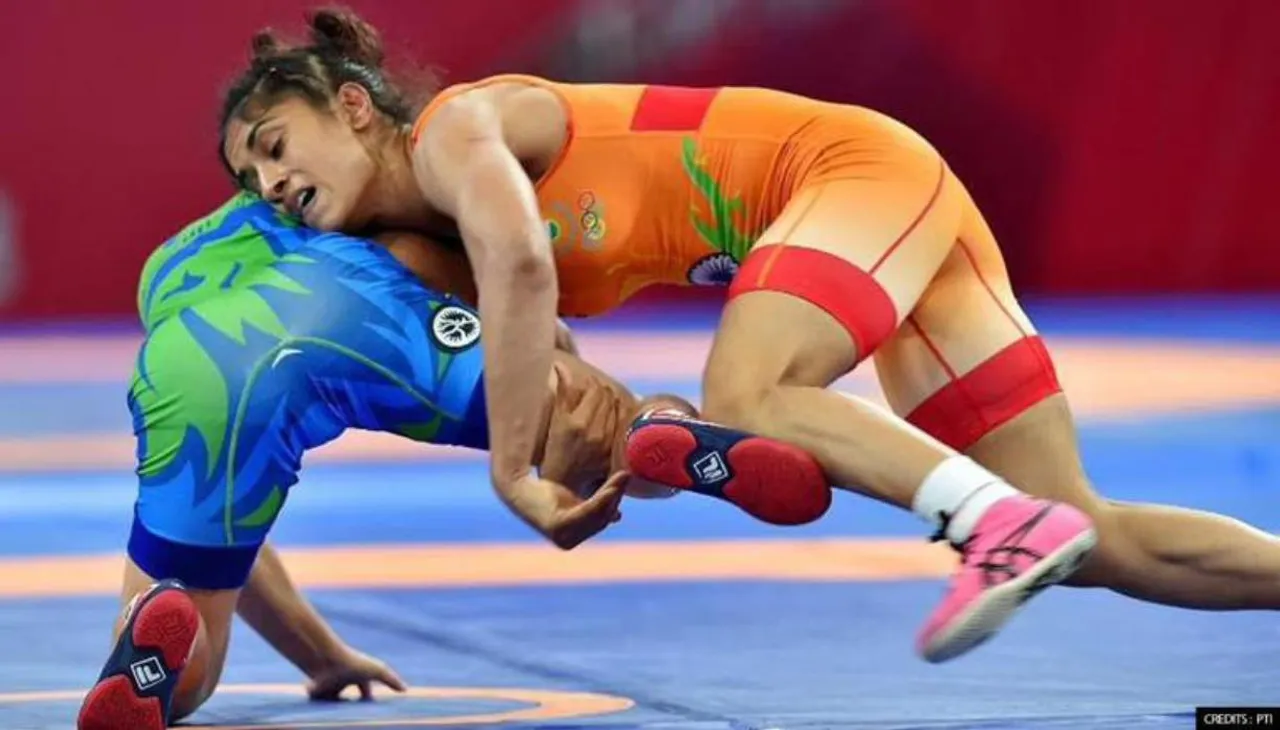 Vinesh Phogat on WFI allegations: Wrestler Vinesh Phogat was knocked out in the quarter-finals in a 53kg freestyle event in the Tokyo Olympics.
It was heartbreaking for her as well as fans as many expected her to bring home a medal. Following this, the Wrestling Federation of India (WFI) on Tuesday announced that they are temporarily suspending the wrestler for alleged indiscipline during her campaign in Japan. Finally, breaking her silence on the "misbehaviour" controversy, the 26-year old wrestler from Haryana wrote an article saying that she has not fully recovered mentally and that people should just basically leave her alone right now.
"Everyone outside is treating me like I am a dead thing," Phogat wrote an article in the Indian Express after the WFI has temporarily suspended the Indian wrestler. In the letter, the wrestler, who comes from the famous Phogat family, has confessed that even though she loves the sport but currently she feels "blank". "I don't know what is happening in life," said the athlete who comes hails from Balali, a village in Haryana's Charkhi Dadri district. She went on to claim that with all the things that have happened in the past few days, she is not sure of continuing with the sport.
I don't know when I will return (to the mat). Maybe I won't. I feel I was better off with that broken leg. I had something to correct. Now my body is not broken, but I'm truly broken: Vinesh Phogat on WFI allegations
Phogat is accused of not training with the Indian team and also not following the guidelines of training and jersey. Responding to the allegations, she said she never asked anyone to make her a contender for gold. She made a strong stand saying that she is not wrestling for anyone but herself and she was the first to feel awful after losing.
She went on to stress that she was down with COVID-19 last year and that has caused long-lasting problems. Each and every athlete was under pressure at the Olympics, Phogat believes. She claims she was also bearing the physical and mental stress during Tokyo as well as Rio. "But I know how to handle it. Vinesh did not lose because of pressure. Before passing judgments, just ask the athlete what went wrong," she noted how mentally challenging it was to compete at the Games. "I have not recovered mentally," she wrote. Read more about her here.
The youngest from a family of distinguished wrestlers Phogat had earlier recovered from a knee injury and won the gold in the 2018 Asian Games in Jakarta. She kept her form strong at World Wrestling Championships 2019, which led her to qualify for the Olympics. She has clinched three medals in three tournaments this year and earned the tag of a fan favourite to bring an Olympics medal home. Phogat wanted an Olympics medal badly.