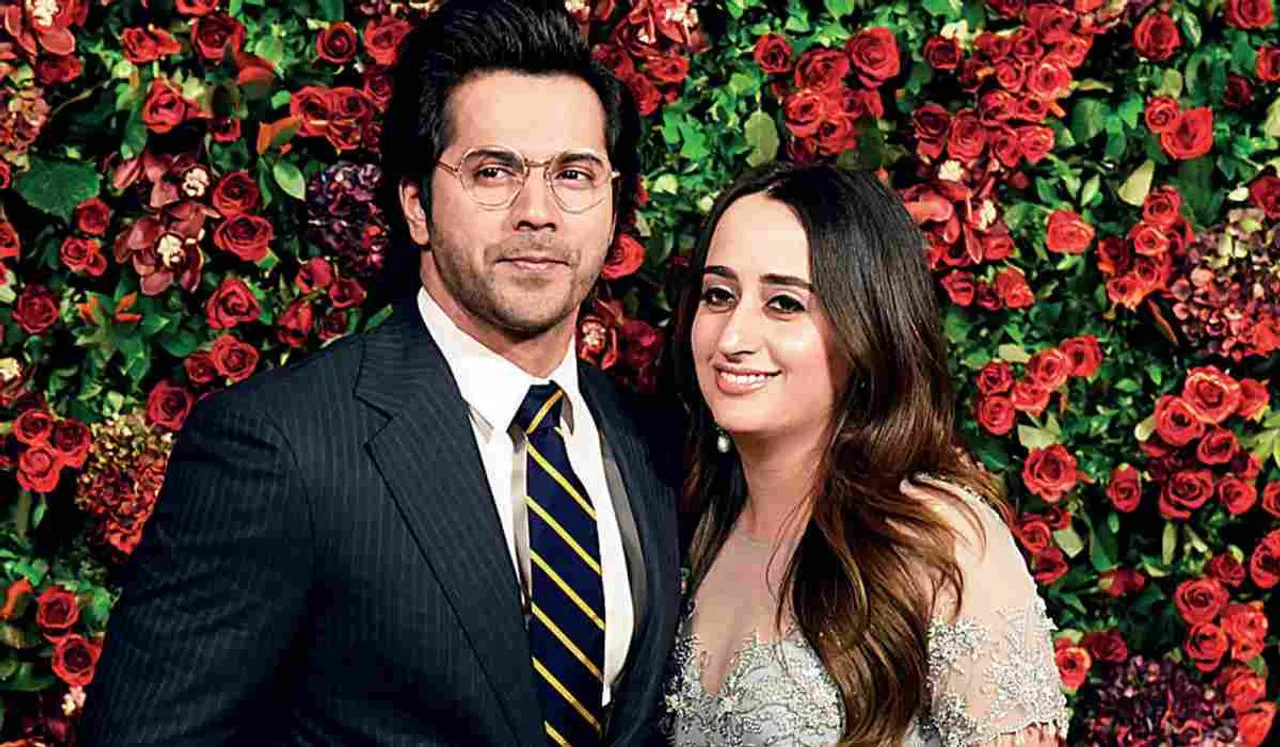 The latest celebrity couple rumoured to soon be hitched is actor Varun Dhawan and his longtime partner designer Natasha Dalal. The two childhood sweethearts will reportedly tie the knot on Sunday at The Mansion House, a sprawling property in Alibaug south of Mumbai. While the news awaits official confirmation by the happy couple itself, the two families were reported to have reached the wedding venue on Friday ahead of the weekend celebrations. 
As per Hindustan Times, Dhawan's uncle Anil told the media, "My nephew Varun is getting married on 24 January. I am looking forward to it." Big names like Shah Rukh Khan and Salman Khan are rumoured to be on the guest list, which is limited owing to the COVID-19 pandemic. Designer Manish Malhotra and director Kunal Kohli are reported to have reached the venue already. 
What Does The Wedding Prep Look Like? 
It's still unknown what the couple will deck themselves in on their big day, but a white bejewelled gown was spotted leaving Dalal's Mumbai home on Friday along with the wedding party crowd. Meanwhile, Malhotra, known for designing bridal and celebrity attire for many in Bollywood, was also seen visiting the Dhawan house the previous night.  
Dhawan's friends from the industry, including Alia Bhatt, Karan Johar, and Arjun Kapoor, will also allegedly perform at the couple's sangeet ceremony on Saturday, Filmfare reports.  
Multiple reports have emerged of Dalal, the bride-to-be, impressing upon the need to have a 'no phone' policy at the wedding for members of the staff. Tight security and multiple CCTV cameras have also been installed at the plush Alibaug venue. 
Natasha Dalal And Varun Dhawan's Love Story 
Though Dalal and Dhawan have remained largely private about their lives, their love story is well-known as the stuff of storybooks. The two have apparently known each other since sixth grade in school. After remaining friends for a long period, the two soon began dating. They have refrained from bringing their relationship too flamboyantly into the public eye. 
Dalal is a fashion designer with her own namesake label situated in Juhu, specialising in wedding wear. Through her business, she reportedly believes in boosting employment for local artisans and grassroots-level workers. The 28-year-old shares a good rapport with Dhawan's parents - director David Dhawan and Laali Dhawan - and has often been photographed alongside them in public. 
This is a developing story. 
Image Credit: Mumbai Mirror