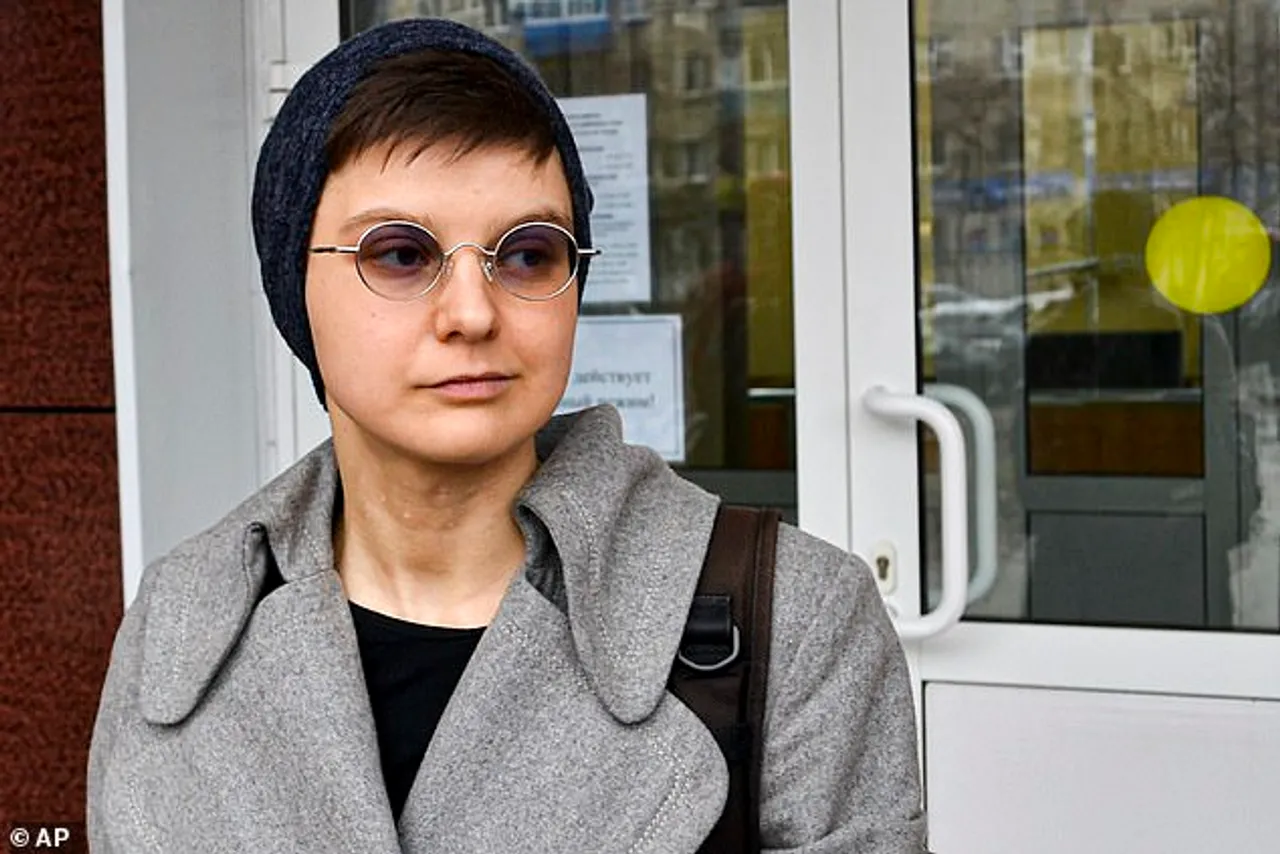 Yulia Tsvetkova: A feminist artist in Russia is facing trial for posting vagina sketches online as she is charged with disseminating pornography.
The artist and feminist activist named Yulia Tsvetkova is a 27-year-old woman from Russia's Komsomolsk-on-Amor city. She is facing six years prison term for posting colourful sketches of vagina on her online group Vkontakte.
The case has garnered widespread criticism from all over the world as Russia continues to put people on trial who seem to disrupt the 'traditional family values' propagated by the country's government. The artist has not been allowed to share much details of her case.
This is not the first time that Tsvetkova has faced stringent action. In 2019, she was detained for nearly four months. Most of which she spent in house arrest. The trial against her comes eight months after Russian President Vladimir Putin signed a bill that banned same-sex marriages in the country.
Yulia Tsvetkova used to run a children's theatre and has been an advocate for women and LGBTQ rights. She is also the founder of an online group named Vagina Monologues that is aimed at encouraging people to fight the stigma attached to the female body. The international human rights organisation, Amnesty International, condemned the case against her and called it 'Kafkaesque absurdity'. They said that Tsvetkova was merely "freely expressing her views through art" and urged the Russian authorities to drop all charges against her.
While speaking to the Associated Press, Tsvetkova's mother, Anna Khodyreva, claimed that her daughter is against pornography. She said, "Yulia has always been against pornography... Feminists are against pornography because it's exploitation of women's bodies."
She further claimed that her house and well her education studio for children was raided before. Tsvetkova has earlier furnished fines imposed by the government on two occasions as she was accused of 'spreading gay propaganda among minors'. The first time she was fined 50,000 roubles in 2019 and later an amount of 15,000 roubles in July 2020.
The artist has been supported by many public figures including Vladimir Pozner, a veteran reported of Russian state TV.
In her support, an online petition with 250,000 signatures is also been circulated. In a tweet, European Union's delegation to Russian said that they are following the case closely and claimed that the prosecution against the artist is due to her public stance as an LGBT activist. They have asked the Russian authorities to drop the case against Tsvetkova.
Yulia Tsvetkova's mother told the reporters that she lost many clients at her children's education studio as they received frequent police visits and harassment from the locals. Tsvetkova who used to run a children's theatre has now been closed.
"The police have barged in so many times that ... I'm not ready to have the children involved in this mayhem," she said.