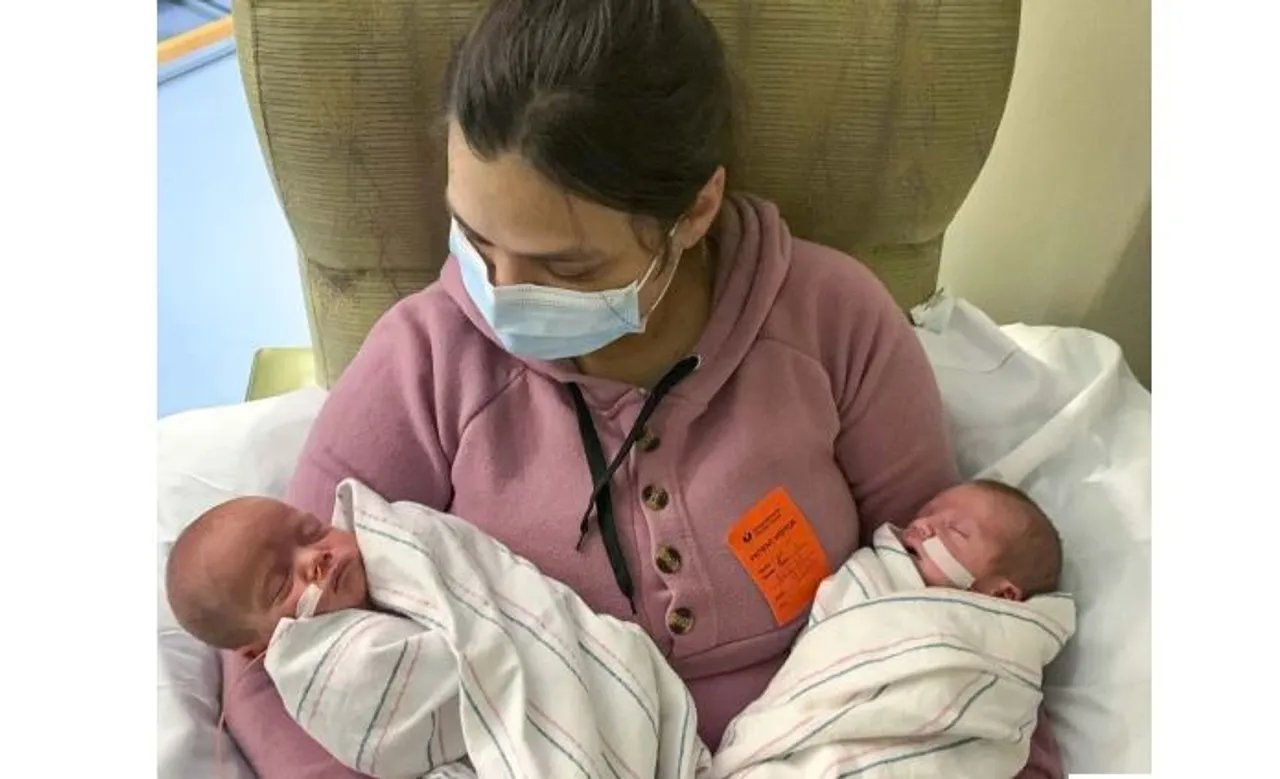 A woman with a rare condition delivered healthy twins. The woman identified as Karen Troy, a resident of Northborough, Massachusetts, US discovered had a bicornuate (heart-shaped) uterus in March 2021. Troy's chances of giving birth that too twins with a congenital abnormality are one in 500 million.
Troy is a stay-at-home mom and along with her spouse, Shaunan owns a junk removal company. Troy underwent a c-section owing to her high blood pressure, as per the report. She delivered twins in September 2021 at the Umass memorial medical center in Massachusetts, US. The newly-born twins were kept under medical observation for 27 days before allowing their parents to take them home.
US Woman With Heart-Shaped Uterus
Reportedly, the probability of delivering twins in a heart-shaped womb is one-in-500 million. According to a report by Metro UK, the new mother Troy was reportedly shocked to find that she was pregnant with twins. In the early stage, she was doing okay and the pregnancy was going smoothly until in the 34th week Troy was rushed to the hospital as she suffered from pre-eclampsia. The medical condition of having a bicornuate (heart-shaped) uterus induced complications in Troy's pregnancy.
In the report, The 25-year-old mother expressed she was more concerned for her twins rather than having a heart-shaped uterus. Troy took a second opinion as well did several check-ups upon knowing her medical condition. For her, it was not believable to have a heart-shaped uterus.
Troy's pregnancy involved high risk, she was told that only four in 1000 women have a heart-shaped uterus. Troy in the report said that her pregnancy was very high risk because she had a heart-shaped uterus and was expecting twins. Her twins namely Ryan and Raelynn weighed 5lbs 10z and 5lbs 1oz respectively at the time of their birth. The twins are now 16 months old and living a healthy life for now.
---
Suggested Reading-