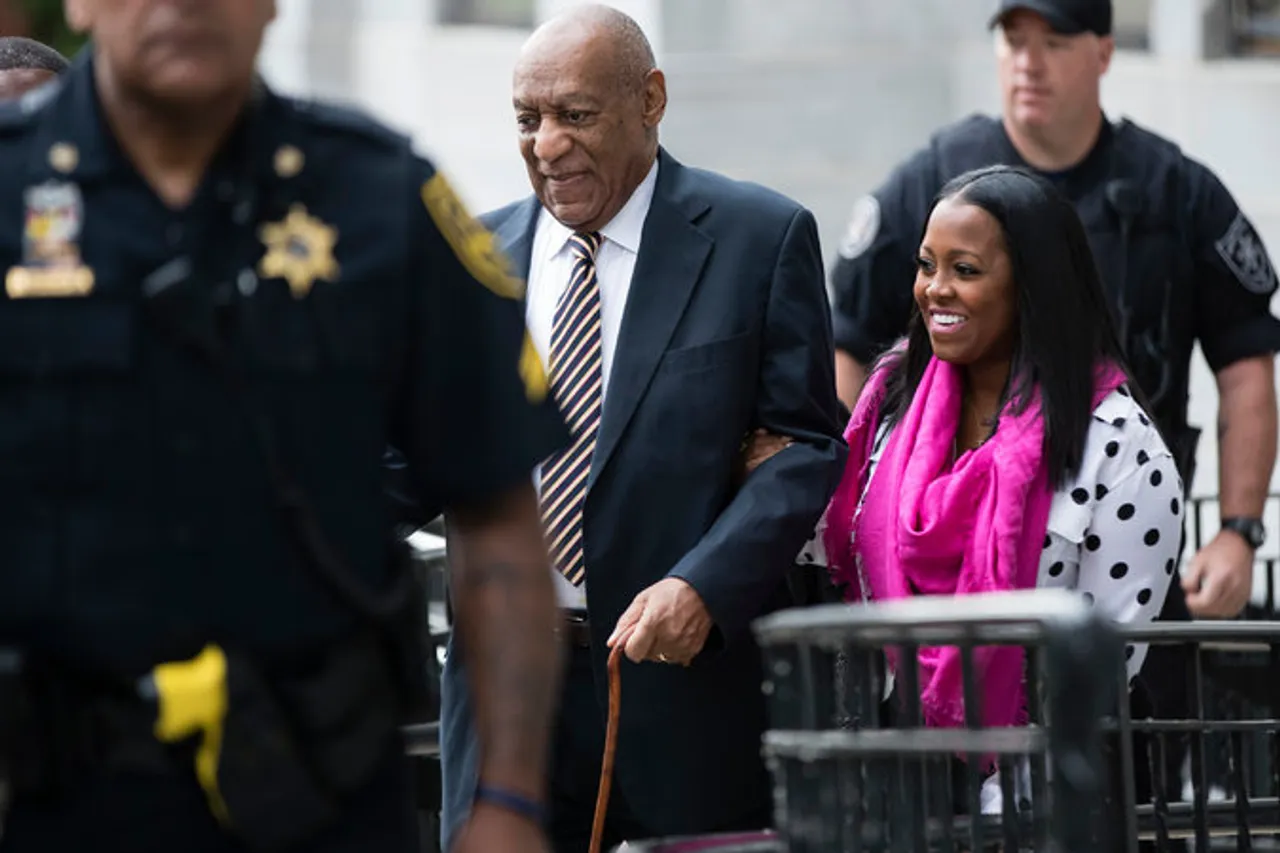 In a shocking move, a US judge declared the case of sexual assault against comedian Bill Cosby has reached an inconclusive trial. This came after days of jury not being able to move on the case. The proceedings are happening in Norristown, Pennsylvania. Seven men and five women in the bench couldn't reach a consensus in the case after some 53 hours of deliberations.
Cosby  walked out of the court as a free man from a case where he was accused of drugging and sexually assaulting Andrea Constand in 2004. Cosby's lawyers had contended that the sex was consensual.
But the petitioners have already decided to pursue a fresh trial. After Constand stood against Cosby and filed the case, many other women came forward having similar allegations against him but the US law had earlier noted that only Constand's allegations stood valid for trial.
"We will evaluate and review our case. We will take a hard look at everything involved and then we will retry it. As I said in court, our plan is to move this case forward as soon as possible," said Kevin Steele, the District Attorney who brought the charges adding that the prosecution is seeking a retrial.
Even Gloria Allred, who has been representing Cosby's many accusers agreed and said that she was hoping that the prosecution would go for another trial.
"We can never underestimate the blinding power of celebrity, but justice will come."
ALSO READ: Bill Cosby Case: Women's stories follow a disturbing pattern
If Cosby had been convicted in the case, could have faced up to a decade in prison for the crime that happened which at his Philadelphia home 13 years ago. But even after the mistrial, Cosby remains charged and on bail, said Pennsylvania judge Steven O'Neill.
One of Mr Cosby's lawyers, Brian McMonagle lauded the judge's decision and said, "The judge is right: justice is real."
"We came here looking for an acquittal. But like that Rolling Stone song says 'you don't always get what you want'. Sometimes you get what you need," reported BBC.
Most people had started expecting the mistrial after it was found that the judges are failing to reach a unanimous verdict. However, the looks of surprise arose when the prosecutors declared that they will seek a retrial.
In 2004 when the incident had happened, Constand was the director of women's basketball at Temple University, where Mr Cosby was on the board of trustees. She was 31 when Cosby had given her unidentified pills which left her unable to stop his advances. In 2005 during a trial, Cosby said he had given her the antihistamine Benedryl to relieve stress and went on to have consensual relations.
However, Constand was not allowed to disclose her story into public because of a settlement reached between her and Cosby in 2006.
Currently, Cosby faces at least four separate civil lawsuits. This particular court case is seen as US' biggest celebrity court case after the murder trial of former American football player OJ Simpson in 1995.
Picture credit- The New York Times