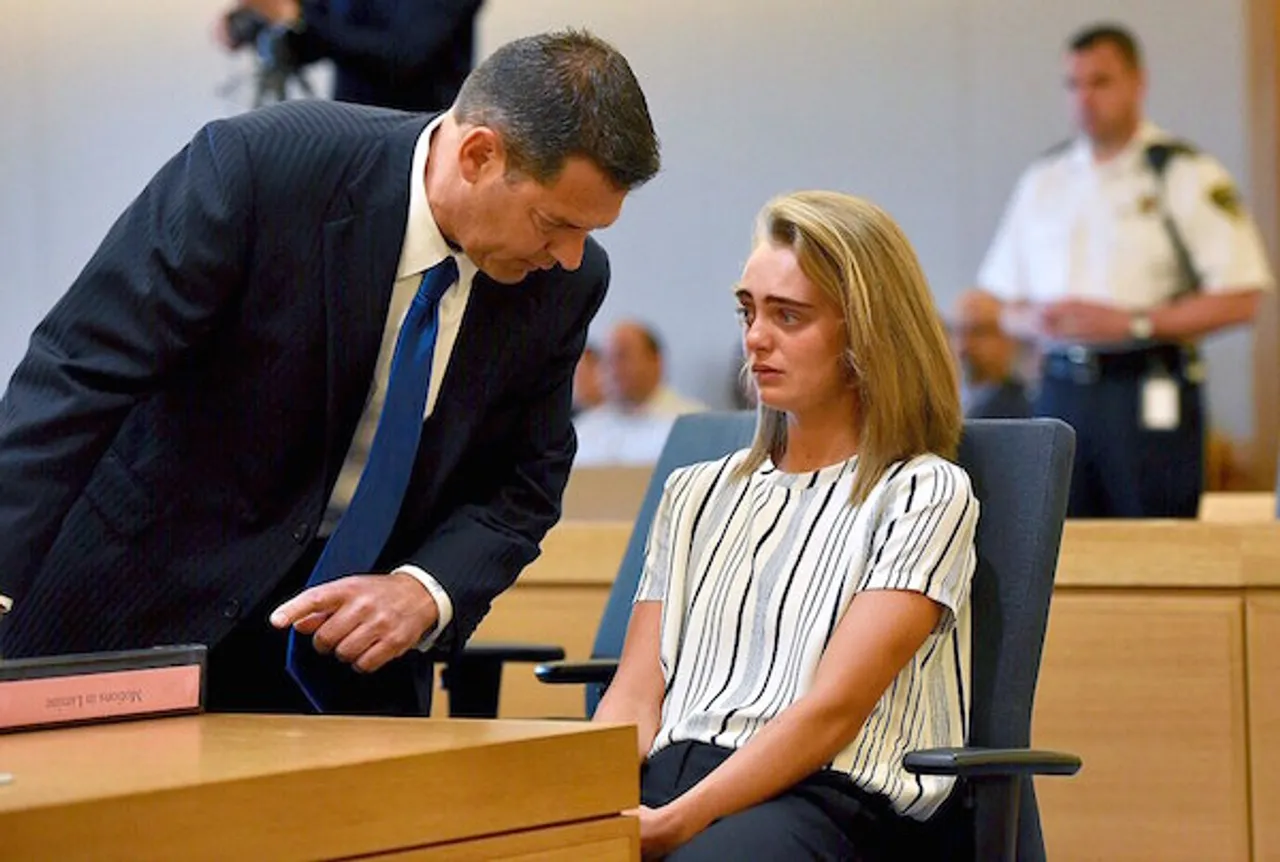 20-year-old Michelle Carter has been found guilty of involuntary manslaughter, for inciting her boyfriend to commit suicide over text messages. She faces up to 20 years in prison for her conviction in the death of Conrad Roy III, who died from carbon monoxide poisoning inside his pickup truck in July 2014.
The judge for the juvenile court, Lawrence Moniz, said that Carter was mindful that the process in the truck would kill Roy, but she still encouraged him to get back in the vehicle.
Moniz also said that the Carter was aware of Roy's background, including a prior attempt to drown himself.
"Instructing Mr. Roy to get back in the truck constituted wanton and reckless conduct, creating a situation where there's a high degree of likelihood that substantial harm would result," Moniz said.
She did not issue a simple additional instruction: 'Get out of the truck'.
Moniz has banned Carter from contacting any of Roy's relatives, and she is also not allowed to apply for a passport.
In one of the text messages, Carter wrote: "You're finally going to be happy in heaven. No more pain. It's okay to be scared and it's normal. I mean, you're about to die."
She also said: "I thought you wanted to do this. The time is right and you're ready …  just do it babe."
She asked him when he was going to kill himself more than 40 times.
"It's my fault," Carter texted classmate Samantha Boardman. "I could have stopped him but I told him to get back in the car."
With this judgement, the Massachusets court put out the message that speech can be violent. However, not everyone is happy with Carter's conviction. Carter had suffered from mental illness herself. Can one really kill with a text? Write in with your comments.
Also Read: US Girl On Trial For Pushing Boyfriend To Commit Suicide