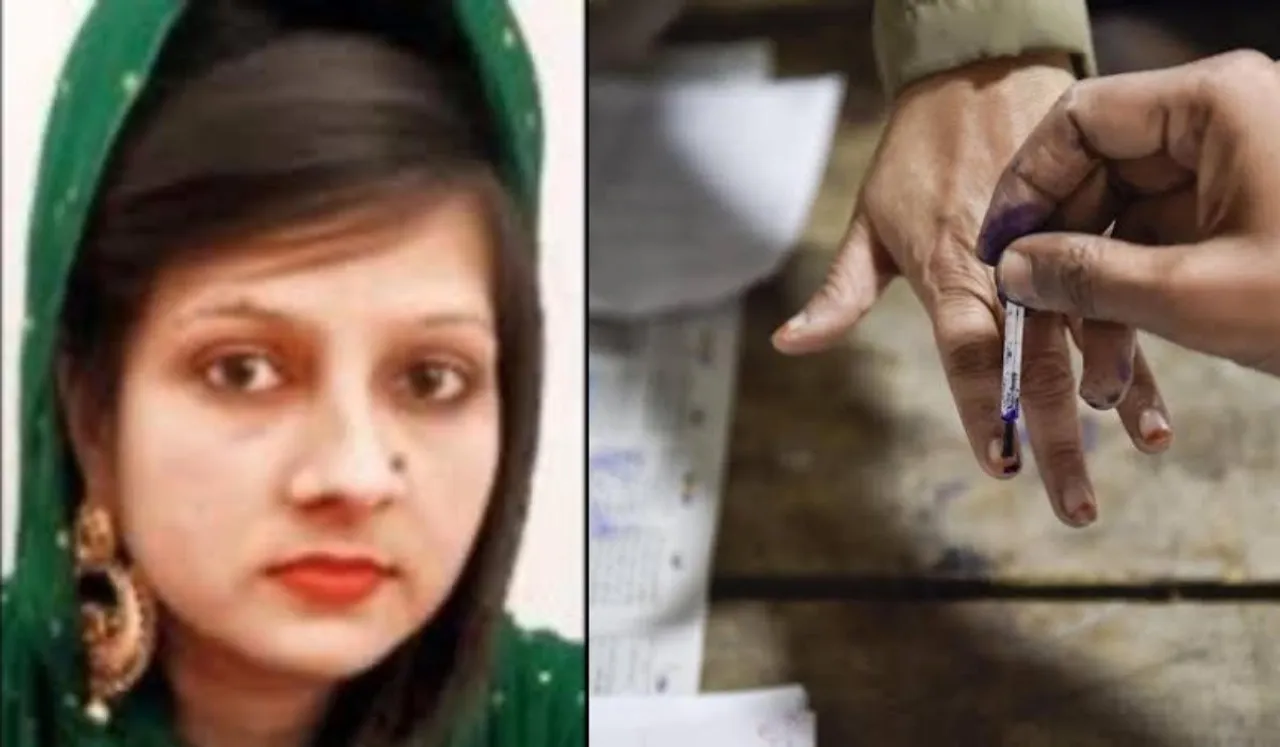 Voters in Hasanpur, Angora, Uttar Pradesh decided to vote for Ashiya Bi due to her "kind and warm nature" even after she passed away days before polling.
25-year-old independent candidate Ashiya Bi hoped to "bring happiness" to the people in Hasanpur. However, she passed away mere days before polling. Despite this, her supporters still voted for her. 
UP Deceased Woman Elected
According to reports, Ashiya passed away on April 20 due to an acute lung and abdominal infection, however, she went on to win the UP civic election.
Ashiya had filed her nomination on April 16, four days before she passed away. There are more than 39 wards in Hasanpur Nagar Palika, and Ashiya filed her nomination for the post of member for Ward 17.
The late election winner's husband, Muntajeeb Ahmad had gotten married to Ashiya last year. Speaking with Time of India, he revealed that the post of the member for Ward 17 was reserved for women. Ashiya decided to try her hand at politics, creating a lasting impression on the voters.
Tragically, Ashiya passed away during treatment and could not see the fruits of her labour.
Left a lasting impression on citizens
Ahmad said that the election results were "proof of the love they had for her". It's reported that Ashiya's unstoppable drive to bring a difference in the community around her was one of the major reasons why people started believing in her. They wanted to pay tribute to her and hence showed their support through their votes. 
Polls were held on May 4 in the first phase and Ashiya Bi emerged as the winner. Hasanpur sub-divisional magistrate Ashok Kumar said that since procedure had to be followed, a poll for the same post will be held again.
Last year, a woman made history when she was elected as Gaya's deputy mayor. A woman who worked as a manual scavenger in Bihar was elected as the Deputy Mayor of the city of Gaya. Chinta Devi, Gaya's deputy mayor previously worked as a manual scavenger for 40 years. She had also worked as a sanitation worker and vegetable vendor before being elected.
Photo credit: New Indian Express and Times Of India 
---
Suggested reading: Who Is Nida Allam: The First Muslim Woman Elected To North Carolina's Public Office